5 Mobile Photography Gadgets That Will Improve Your Selfie!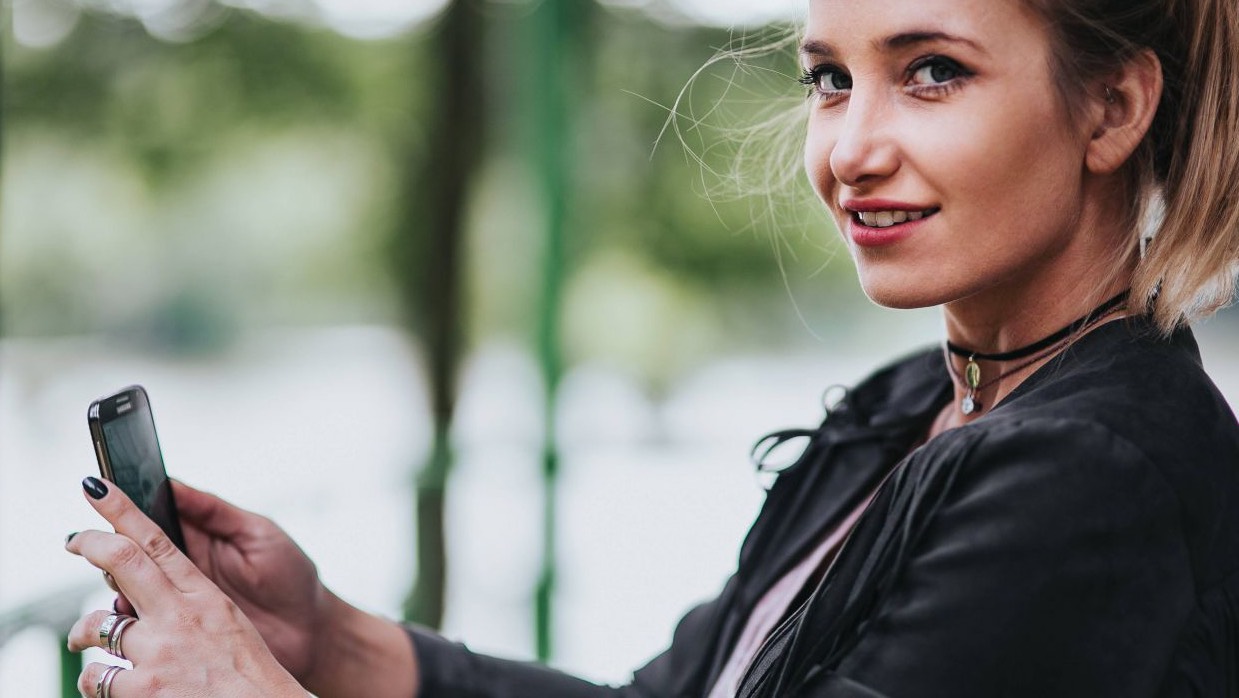 At the beginning, I did not plan to turn it into a blog post. I was simply searching for some interesting tools (a real gadget-maniac here) that could help me with achieving some cool effect on my selfie, or just make this unbelievably popular activity easier. After spending a few hours on various online shops I managed to pick five contraptions that, in my opinion, can turn a regular selfie into something unusual that will bring a lot of new followers to your Instagram, or earn you likes on Facebook not only from your Grandma 😉 Check them out!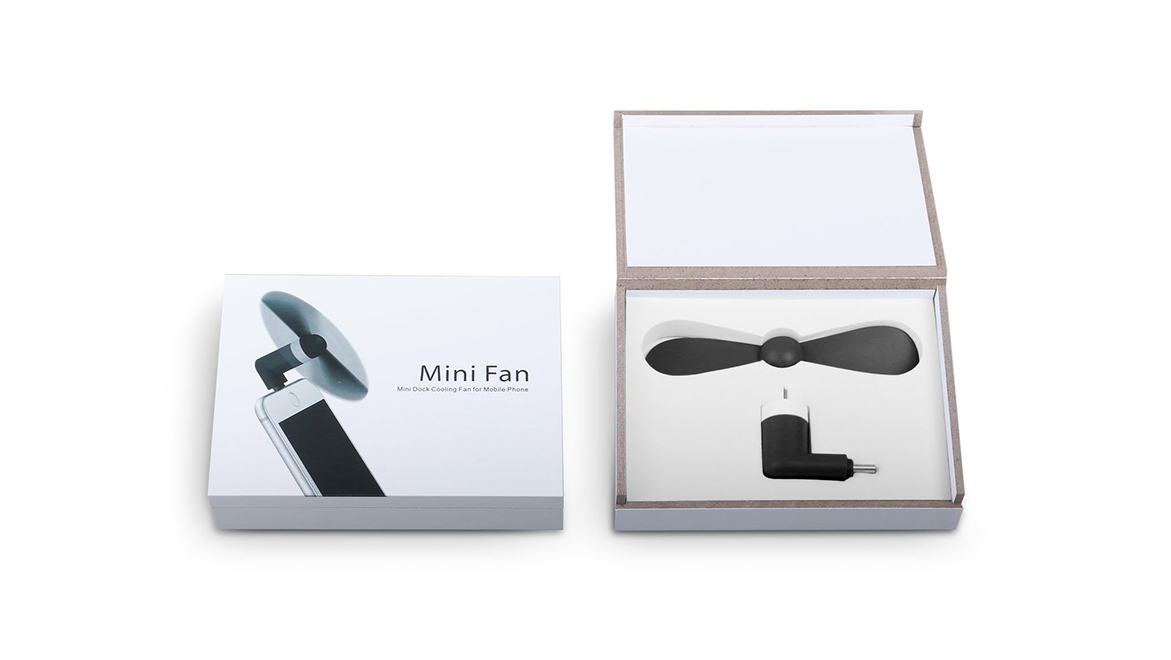 When do we make the most selfies? My first guess is that during holidays. And I don't know about you, but I like to spend my holidays in hot places (which is no surprise, taking the Polish weather under consideration, just check out my post about Hygge, and you should understand.) The problem is, the hot weather does not always go hand in hand with the good looks. After a short walk, we are starting to sweat, our hair is getting clingy, makeup tries escaping. Generally, we are not in the greatest condition to shoot a photo and make it public. The portable rotating fan comes to our rescue. We can plug it into the mini-USB port on our phone and cool off a bit, before taking the picture. Who knows, perhaps we can even achieve the effect of hair blowing in the wind 🙂
Price: $6.90
Drawbacks: Well, you shouldn't expect too much power from this little device. Also, be sure that you are buying from a trustworthy manufacturer, as some users claim that cooling fans are damaging the battery in their iPhones. Unfortunately, I found myself in this group – the fan I bought for a dollar practically sucked the life out of my iPhone battery. Be very careful with the stuff you buy on the Internet and read opinions!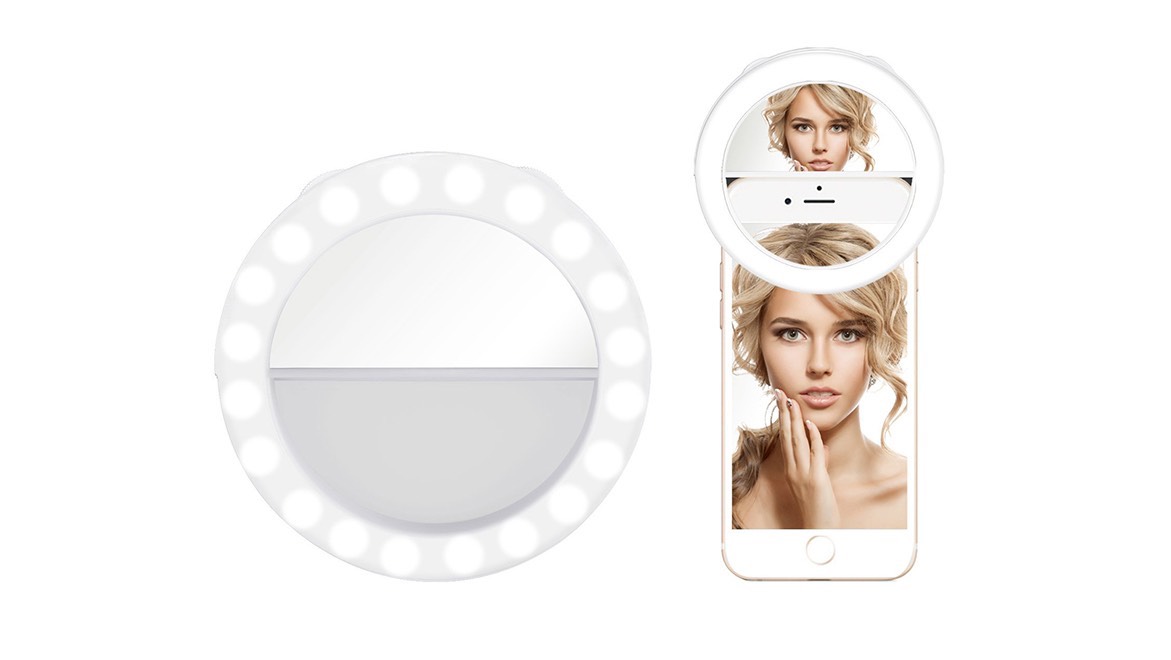 This little device surprised me the most. I was expecting something, well, cheesy. In other words, poorly made, as we still see many Chinese products. However, it turned out to be a well-made, very helpful gadget that really generates bright light that can make a huge difference when it comes to making a selfie.
Price: $10.99
Drawbacks: Unfortunately, the diameter of the lamp is too small to cause the same effect in our eyes, as we can see in the beauty pictures. The second drawback is the light that is visible in the visual field of the lens and, unfortunately, strongly affects the image contrast.
Tripod Stand to help your iPhone conquer the world
This may look familiar to anyone who read or watched "The World of The Worlds." The Martian Tripods invaded and conquered the Earth. Were they making photos? Perhaps. This one certainly facilitates making photographs. Just keep an eye on it!
Price: THE FATE OF THE WORLD. No, actually it's $19.99
Drawbacks: I don't know. They are quite expensive. After all, the price IS THE FATE OF THE WORLD!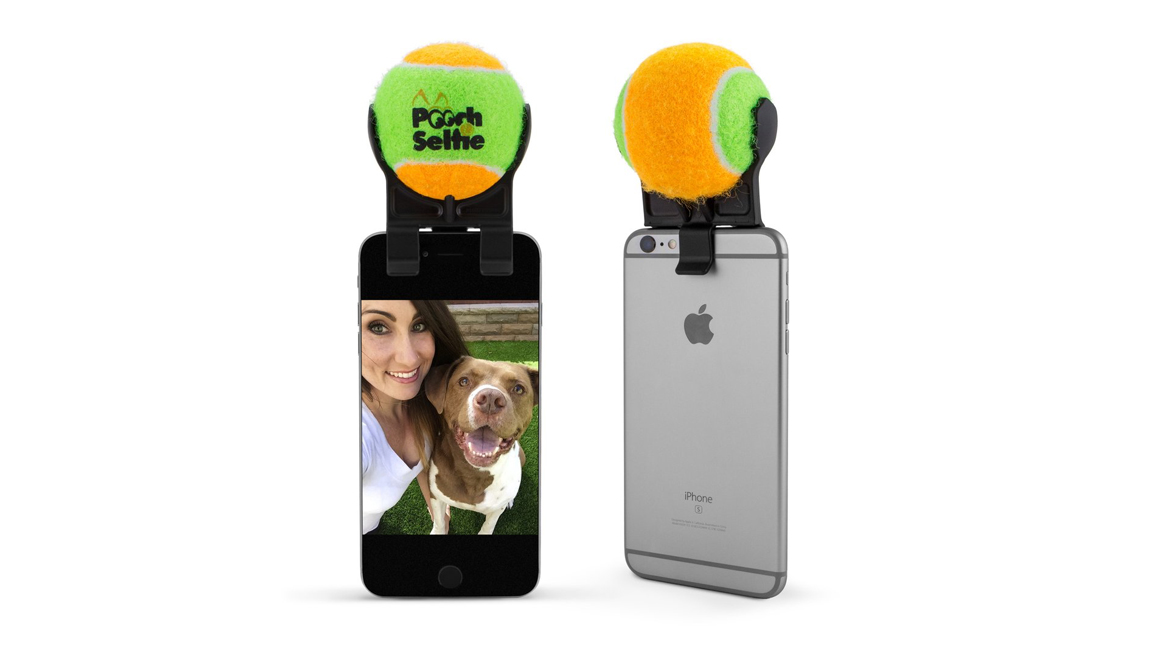 You ask why? To make a good picture of your dog! It is pretty hard to catch our pet's attention for long enough to take a photograph of its lovely, sweet face. Well, we can cheat. This gadget is literally a tennis ball with a grapple. We can attach it to our phone and our dog will stare into the camera like a maniac, expecting the ball on the top to be thrown at any moment.
Price: Prices differ, starting from $9.99
Drawbacks: It is pretty cool but you can achieve the same effect with a regular dog treat when you put it on top of your phone.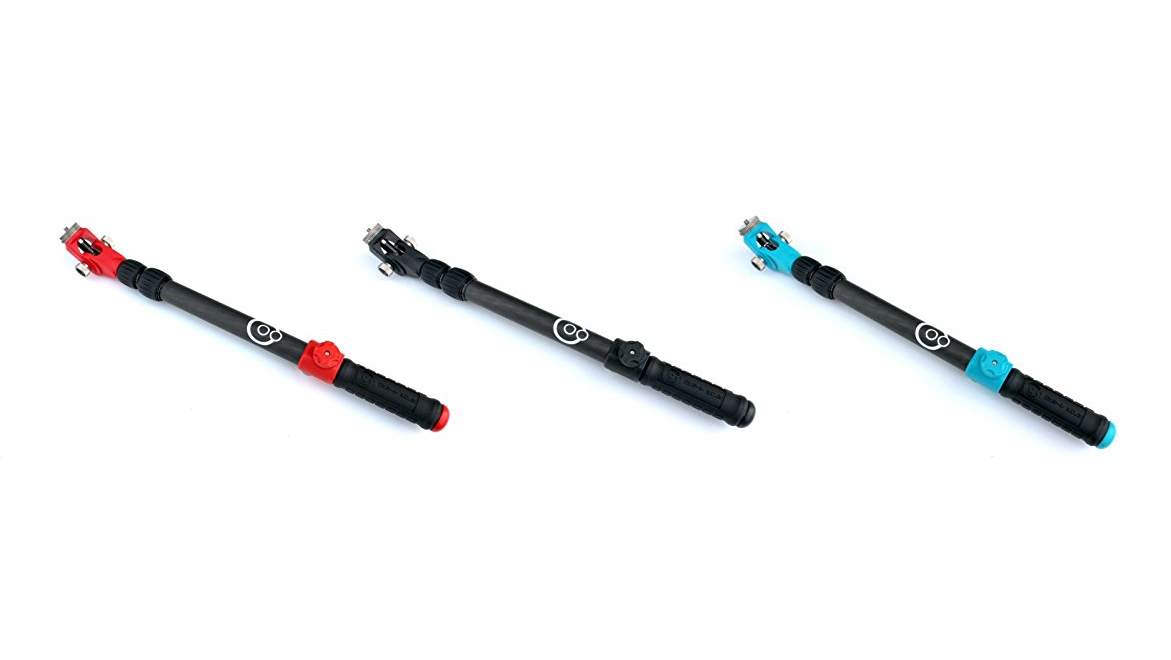 What is the difference between a regular selfie stick and a Super Selfie Stick? The first one is a camera attached to a stick, obviously. But the second, the second is a piece of art! You can rotate it in every direction, it is waterproof, light. I wish Indiana Jones had one…
Price: In my opinion, it is way too high for a simple gadget – $99.99 But you know, it's super sophisticated technology for a stick 😉
Drawbacks: PRICE! But this is a selfie-stick for professionals, not little girls.
ZapiszZapisz
ZapiszZapiszZapiszZapisz
ZapiszZapisz
ZapiszZapisz