6 Clever Flower Hacks That Will Skyrocket Your Tropical Photoshoot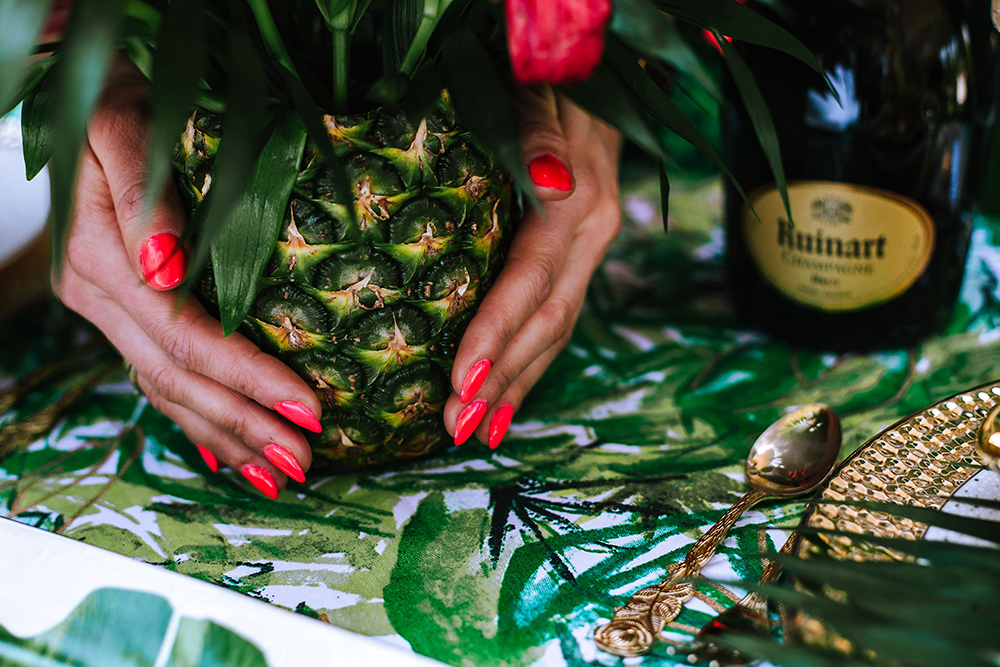 Flowers never go out of fashion. They are simply too beautiful to be ignored, especially the exotic ones. It almost certain that well-taken pictures of exotic flowers will draw attention to your blog, fan page, or website. But how can you make a good Tropical Photoshoot?
Here are some tips prepared by an expert, Luiza, the florist I'm working with
For an exotic photo shoot pick flowers in strong colors – robust red, yellow, orange and saturated pink.
When you are choosing flowers, aim for those that grow in warm countries – exotic ones. The best example here is Strelitzia reginae, hibiscus or boat orchid.
Green should always be visible in the background. It is essentially the backbone of styling. Go for the leaves of palms, and monstera.
Buy pineapples! They have great decorative values and more. You can, for example, hollow them out and turn into a vase or a cool drinking glass.
Dishes and bowls of unusual forms are the great way to complement the floral compositions. For strong and cheerful colors you should use some of hilarious, chucklesome dishes decorated with interesting patterns; for more mellow compositions, use elegant pots and vases – they are best for the neutral colors.
The exotic elegance equals flowers in one color plus green leaves. Combine the sago palm with Strelitzia, boat orchid or anthurium. Bouquet of orange roses with the orange alstroemeria also makes a beautiful composition.
When preparing an exotic style garden party, we have many opportunities to show off when it comes to the use of colors and forms. Everything depends on our imagination, the more green leaves and colored flowers, the better. Apart from it being an exciting experience and a great way to relax, preparing such a stylization can provide loads of fun!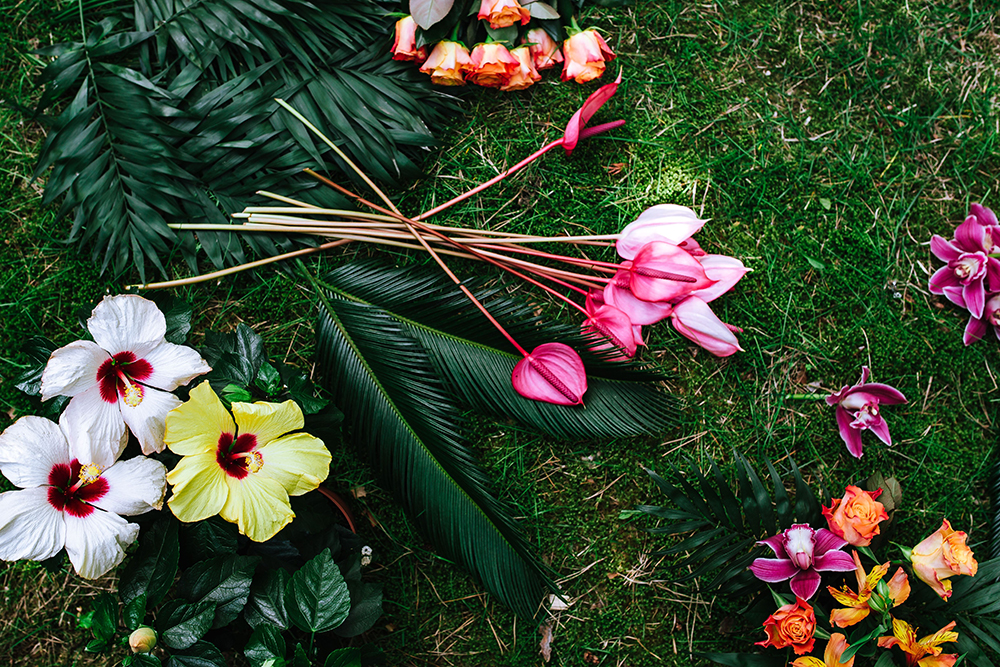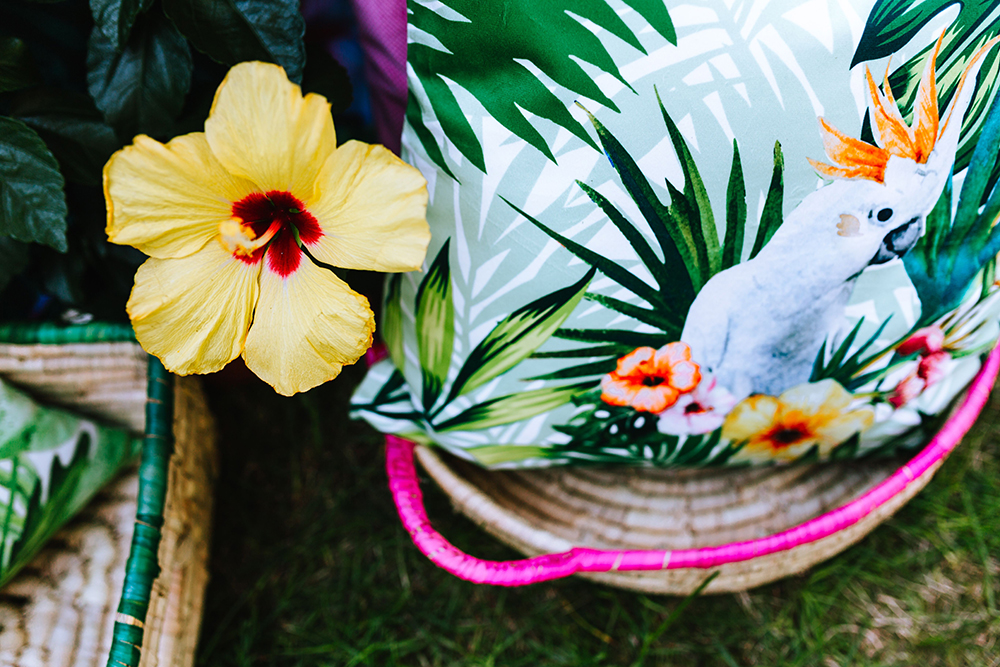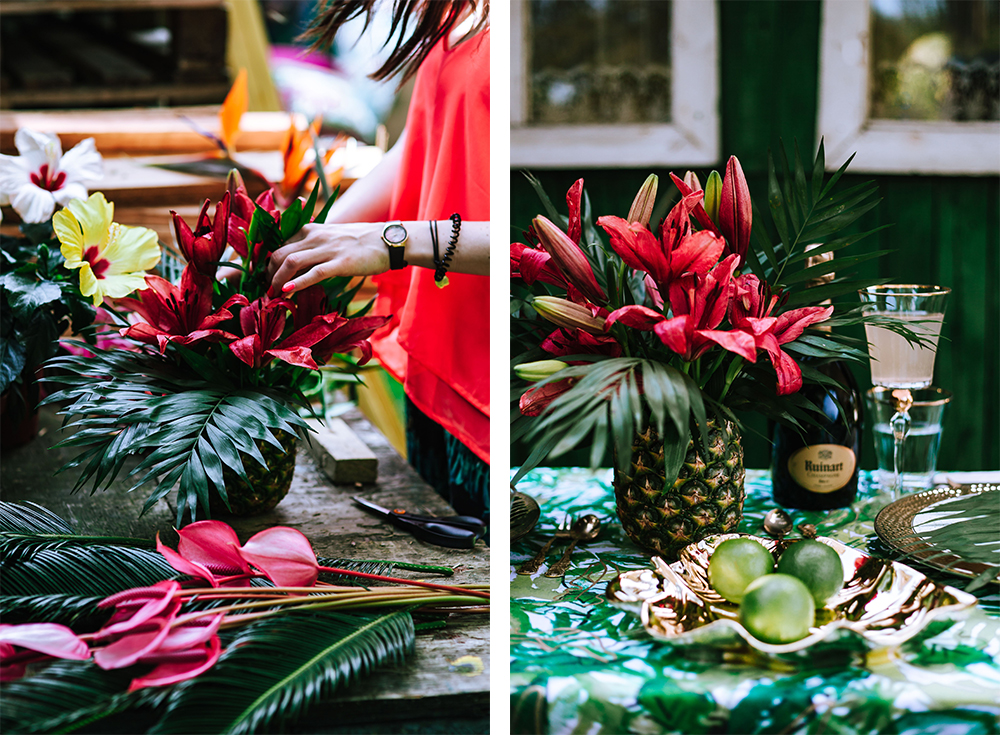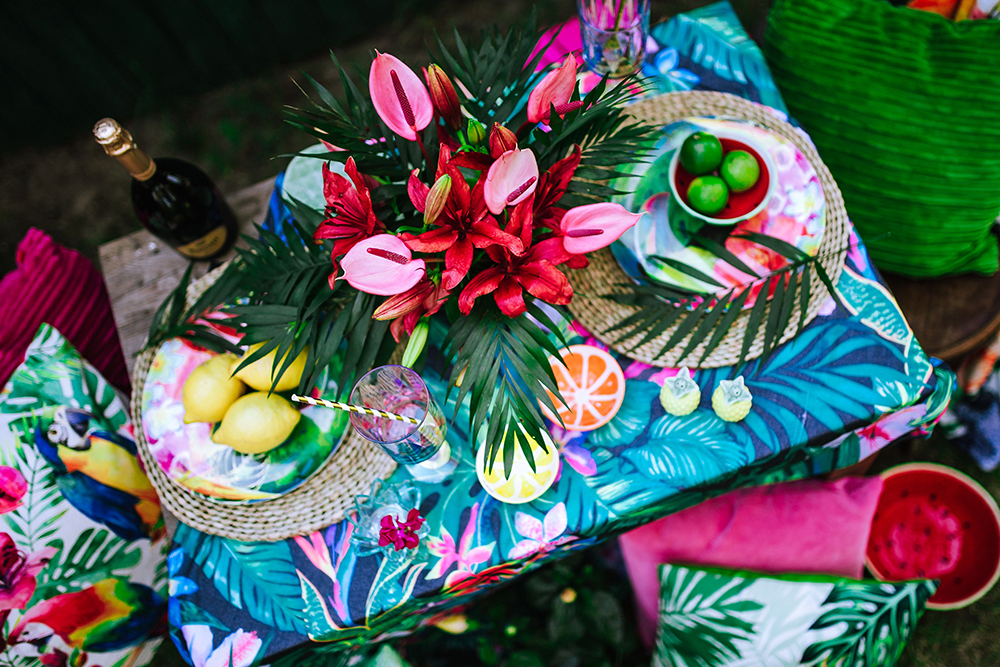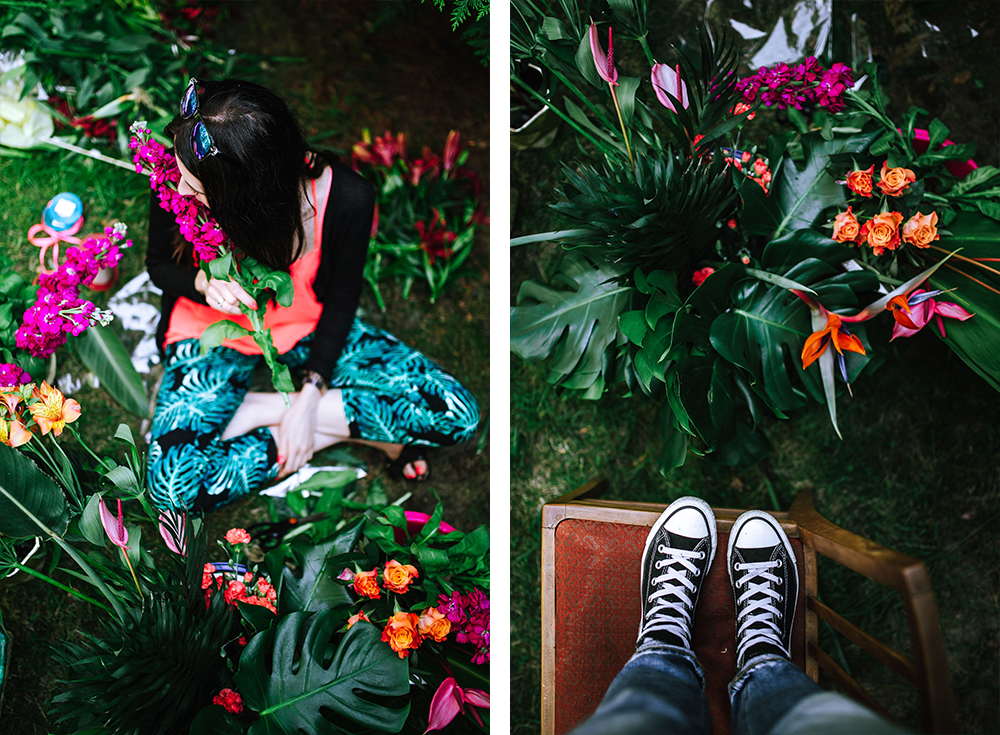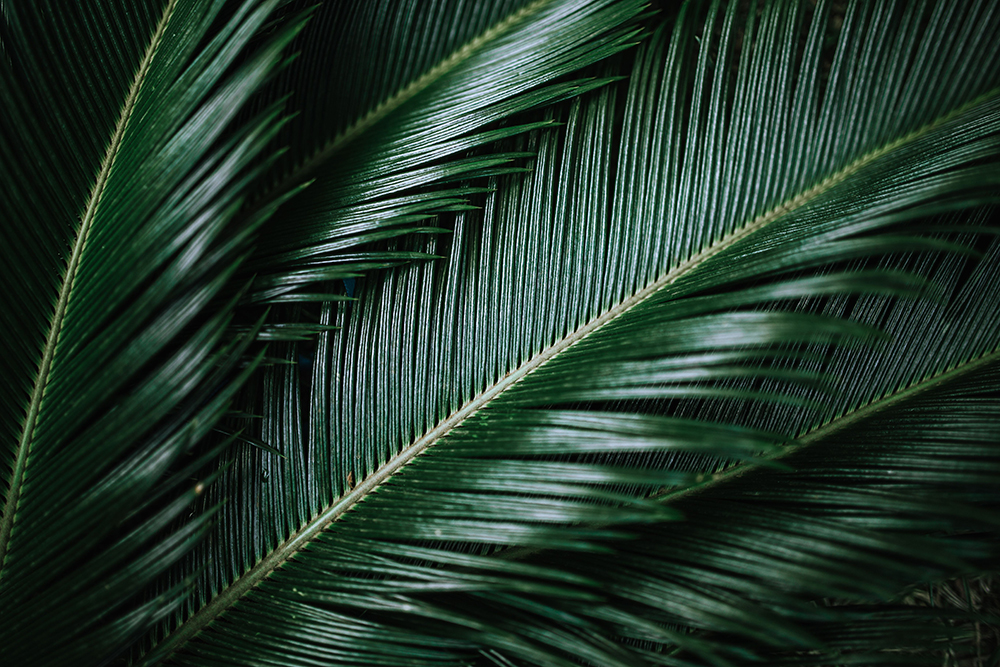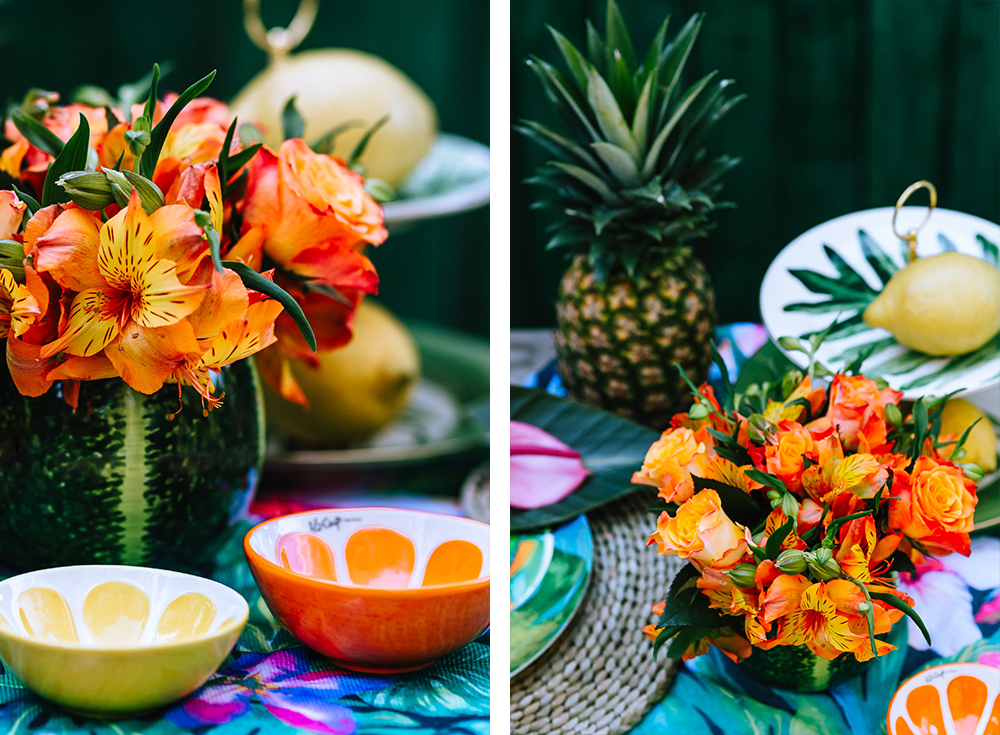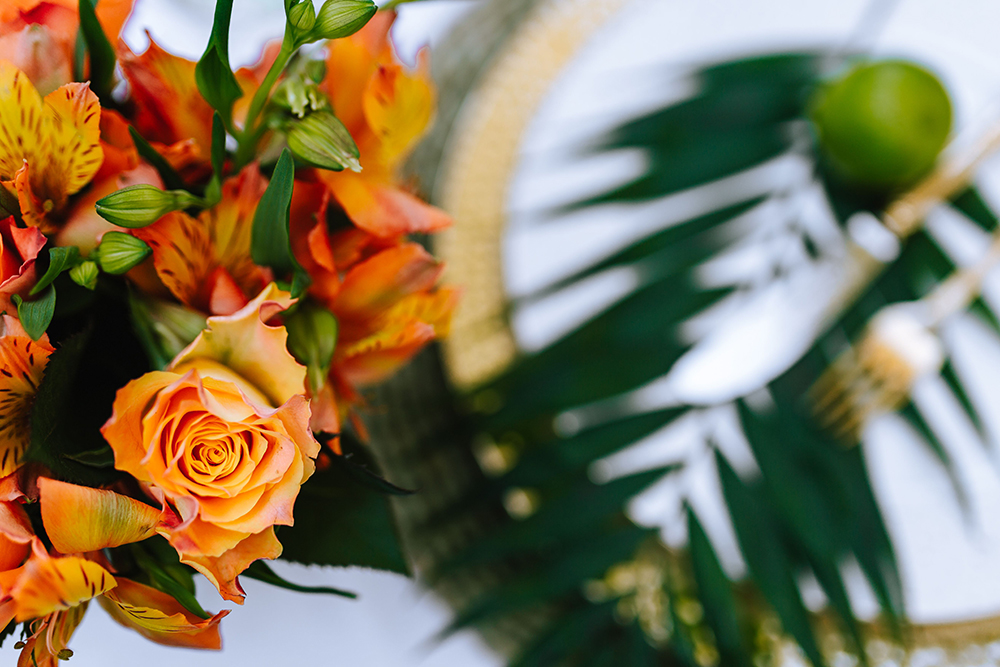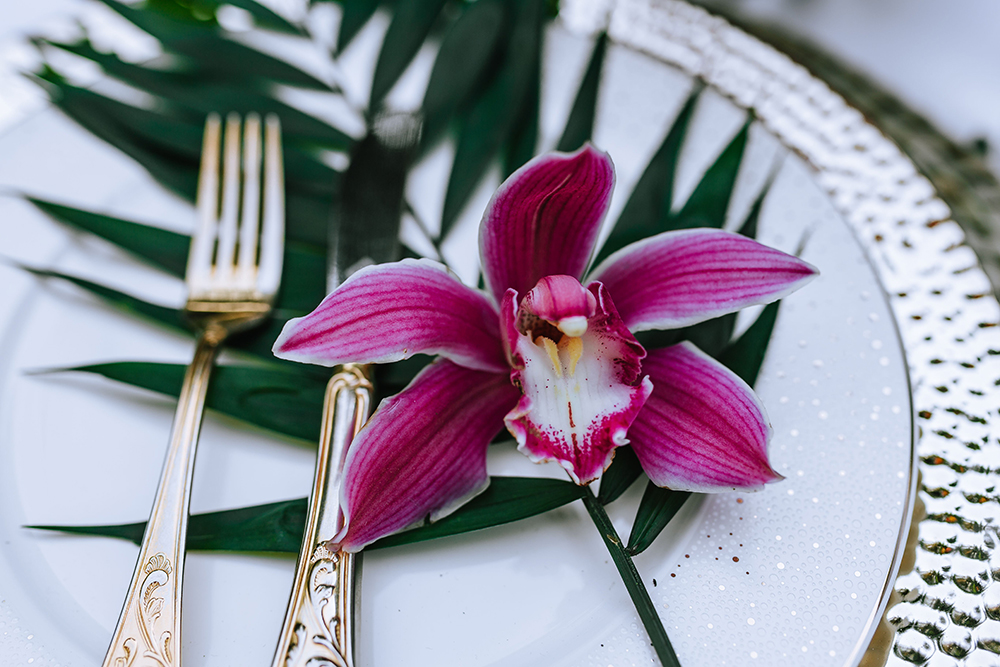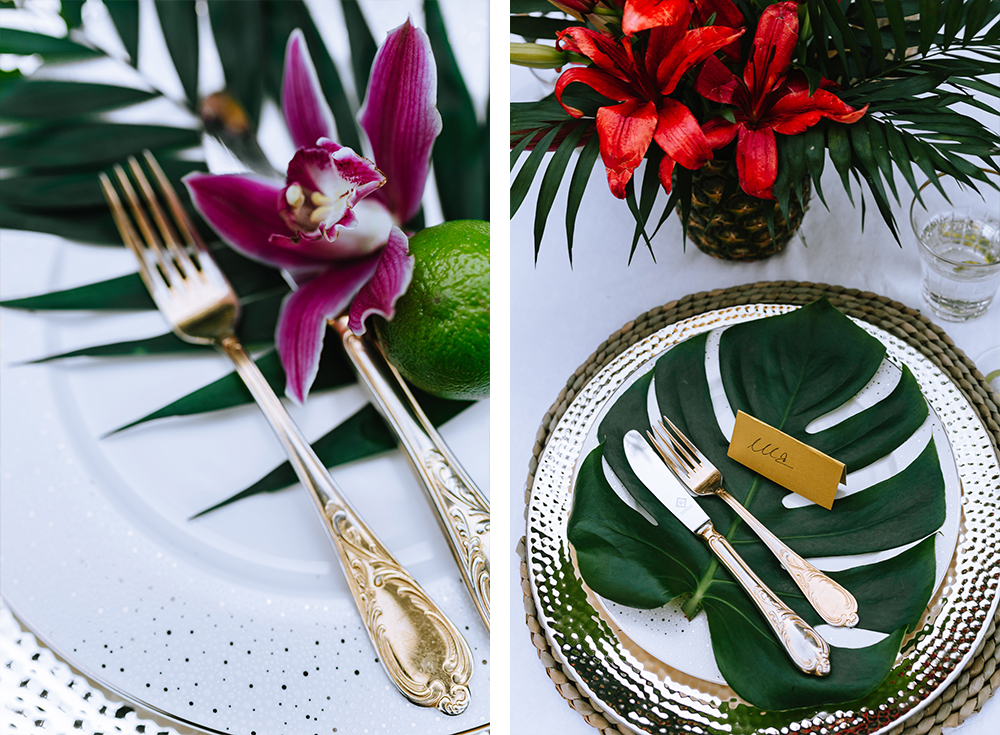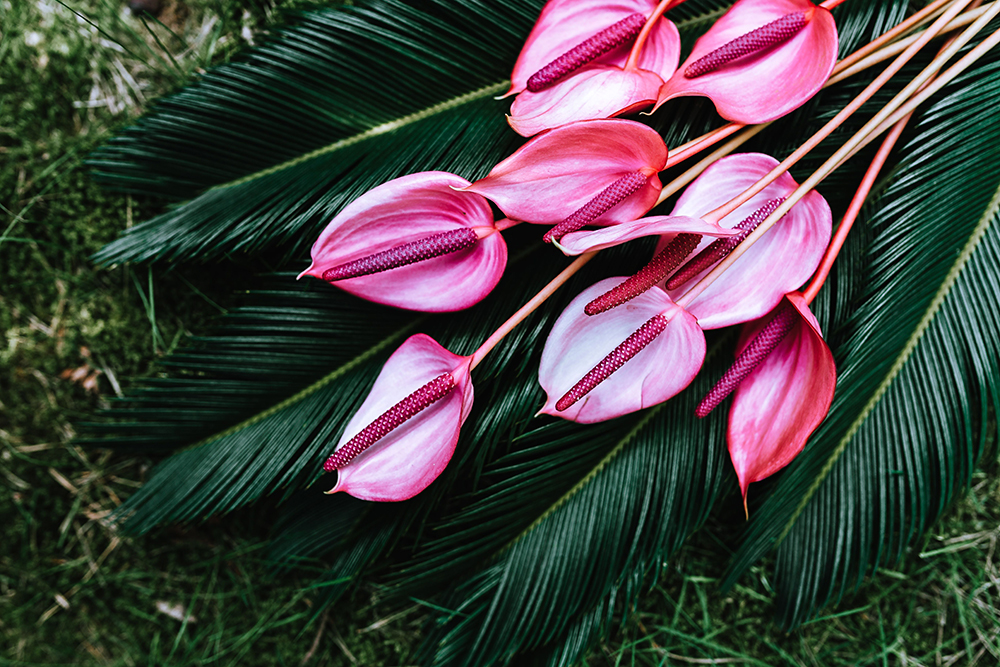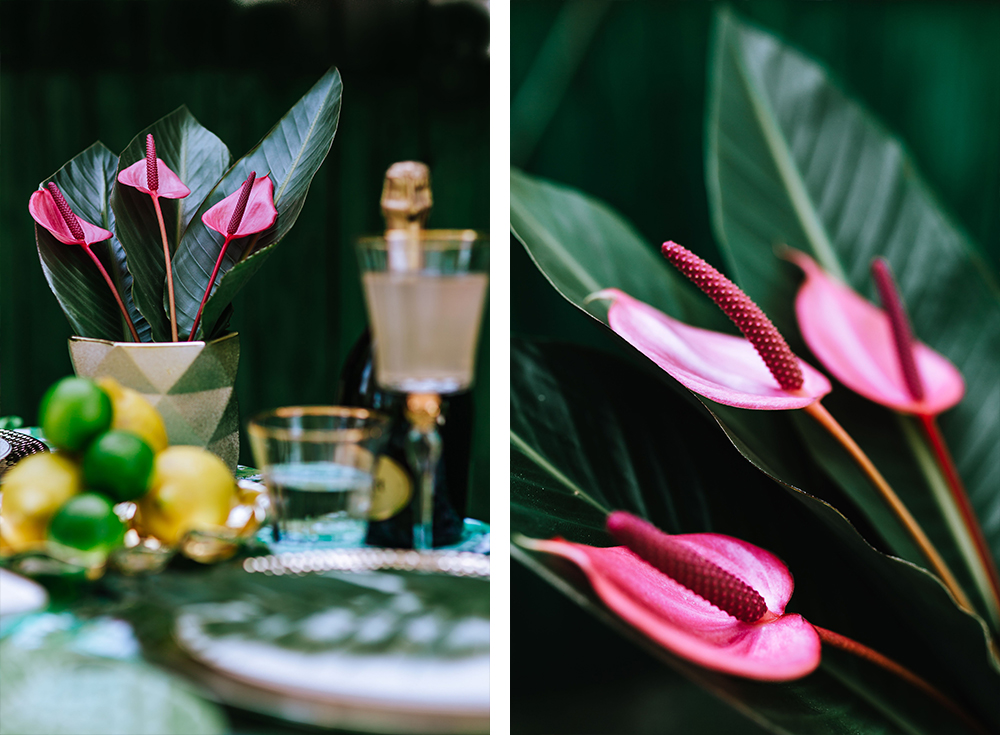 Photos: Karolina Grabowska // Kaboompics
Stylist: Ula Michalak // Interiors Design Blog
Florist: Luiza Janeczek // Flower Flow
If you are browsing the web in search for some stunning free stock photos of exotic flowers, your quest ends here! On Kaboompics you shall find hundreds of lovely flowers eternalized on the highest quality photos, all available for free!
Click the button below and check them out!