Baked Christmas Pierogi – Where Tradition Meets the Modernity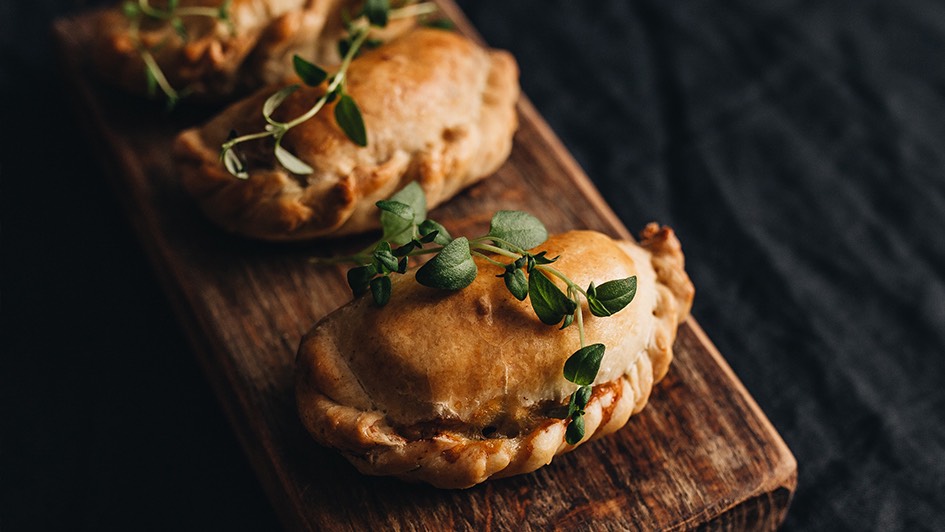 I love pierogi! They are an absolute hit of every Polish Christmas, but they are so delicious that I recommend them regardless of the season. The most popular ones are filled with cabbage and mushrooms, but they always come in the cooked version. So I thought – why not try a slight modification?
Baked dumplings filled with cabbage and mushrooms are delicious and will be a surprising addition to your Christmas Table. Try them, and you won't regret it! What's more, they look stunning! That was the final argument to convince Karolina to make another photoshoot together 😉
Ingredients:
Dough:
1 and 1/4 glasses of wheat flour
half a teaspoon of baking powder
150g of cold butter
2 eggs
4 spoons of 18% cream
---
Stuffing:
400g of sauerkraut with carrots
a handful of dried mushrooms
50g of frozen mushrooms
1 medium onion
Salt, pepper
Spoon of oil
A pinch of minced cumin
---
Preparation:
Intensively mix all of the ingredients for the dough, apart from one egg, until a consistent mass is obtained. Set aside.
Chop the cabbage finely, and press out the excess water from it.  Soak the dried mushrooms in the water. Cut the onion into small cubes and stew on a spoonful of oil. Add the chopped cabbage, frozen and dried mushrooms (together with the water you were soaking them in).
Stew on a low heat and stir from time to time until the cabbage is slightly soft. During the process, add salt, pepper, and cumin. Water from the cabbage must completely evaporate. Cool the stuffing down. To make it more stable and thus easier to use, we can add another spoon of rapeseed oil to it. Mix all the ingredients.
Roll out the dough thinly. Cut out the wheels, apply the stuffing and seal with a fork or try to make a characteristic 'braid'.
Place the dumplings on a baking tray, grease them with a whisked egg, bake at 185 degrees for about 17 minutes until they are golden.
[irp posts="570″ name="Gluten-Free, Red Bean Brownie with Peanut Butter"]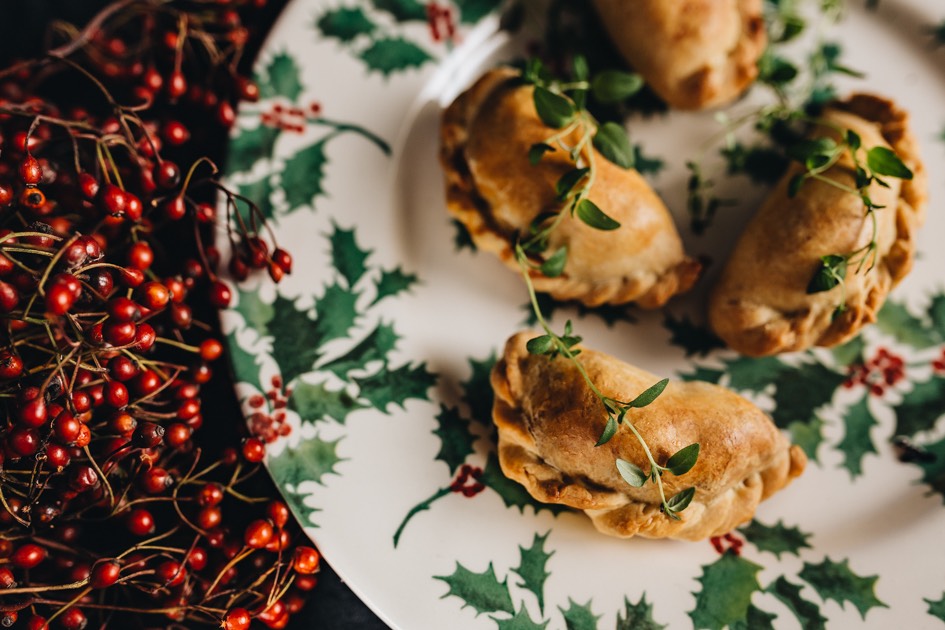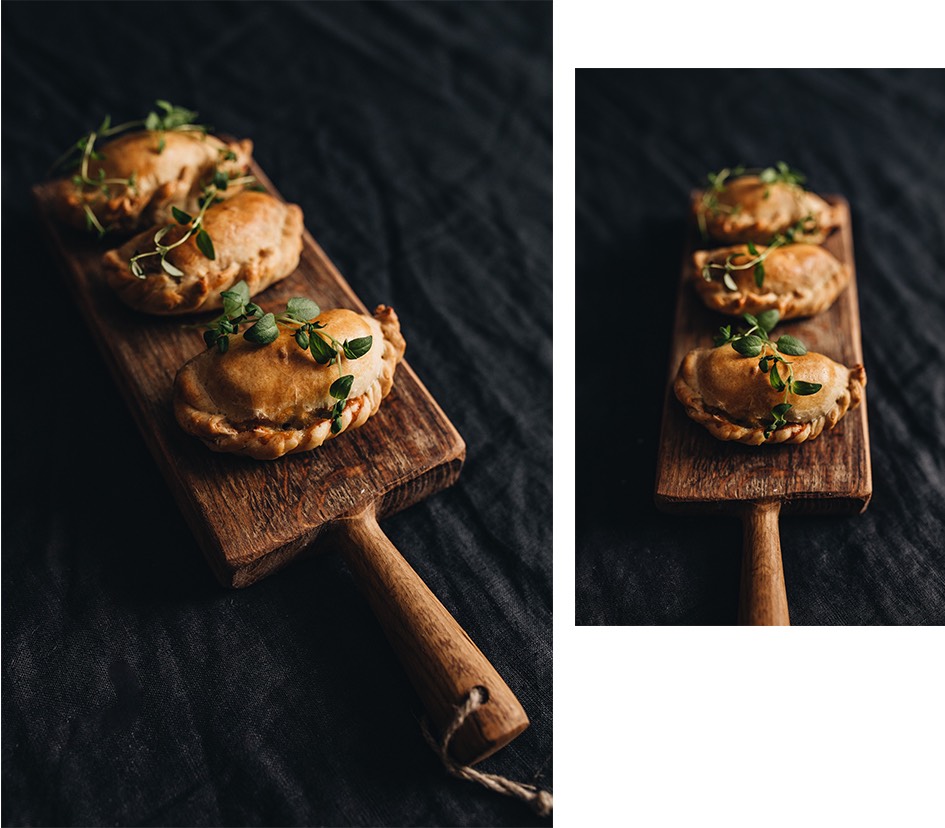 There's still some time to give this recipe a try! Baked Christmas Pierogi don't require a lot of time and preparations, and the results are great! Surprise your guests with those delicious and amazingly looking pierogi and make them remember and mention your dish at every family party throughout the whole 2018!
Visit Kaboompics for dozens of free Christmas photos – and thousands of others! 
Photo: Karolina // Kaboompics
Stylist: Karolina // Dziękuję Było Pyszne Blog
ZapiszZapiszZapiszZapisz
ZapiszZapisz
ZapiszZapisz
ZapiszZapisz
ZapiszZapisz
ZapiszZapisz
ZapiszZapisz