3 Quick Blogging Tips How To Choose The Best Photos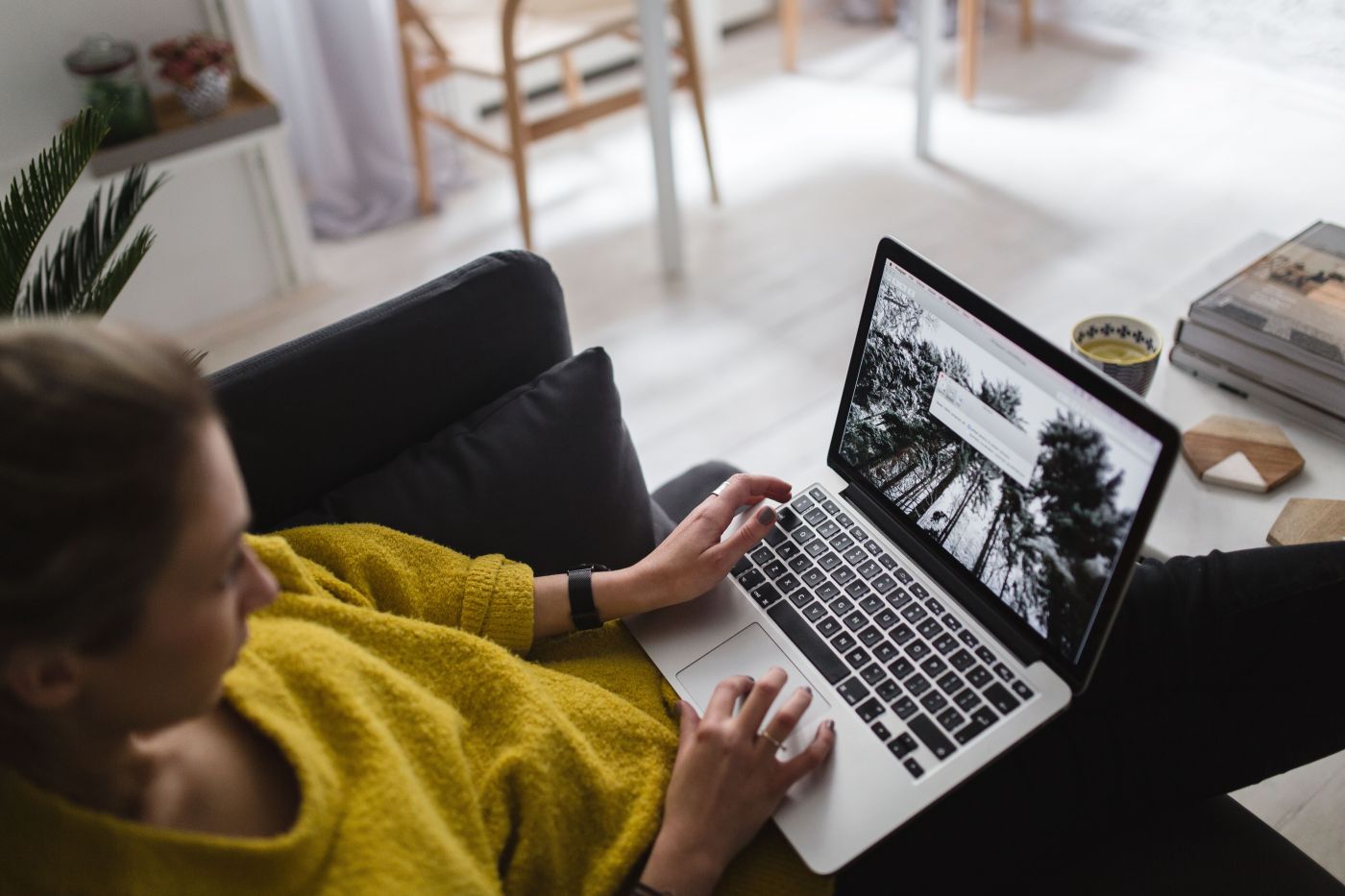 As you visit Kaboompics and scroll through all the photos I've taken, it will come as no surprise when I tell you, I think photos are super important when it comes to building your brand. Images can make or break your website, depending on how you use them. There is a lot I've learned over the years, about the use of photos, but if you only ever learn three things from me, let it be these three rules.
Why high-quality photos can be your downfall?
You're probably asking yourself: "How is using high-quality photos a mistake? Isn't that what I'm supposed to be doing?"
My answer to that is "Yes, you are", but in our quest to get the best quality available, we often forget to optimize the size and resolution of the photo. In the age of high-speed Internet, fiber optic cables and incredible amount of information we are being bombarded with every day, it's easy to forget that the bigger the photo, the longer it will take to load. And nobody is going to wait until the photo shows up in all its HD glory. The average Internet user will get bored waiting and end up just closing the tab, without the second thought.
[irp posts="118″ name="7 Rules of Adding Photos That Every Blogger Should Follow!"]
Remember that in addition to resizing your photo, you can also lower the image quality. If you don't have software that will let you do that, you can use one of the free tools (like Caesium – in the "Quality" box you type, for example, 80%). Also, remember that you can download resized and compressed free stock photos from Kaboompics 🙂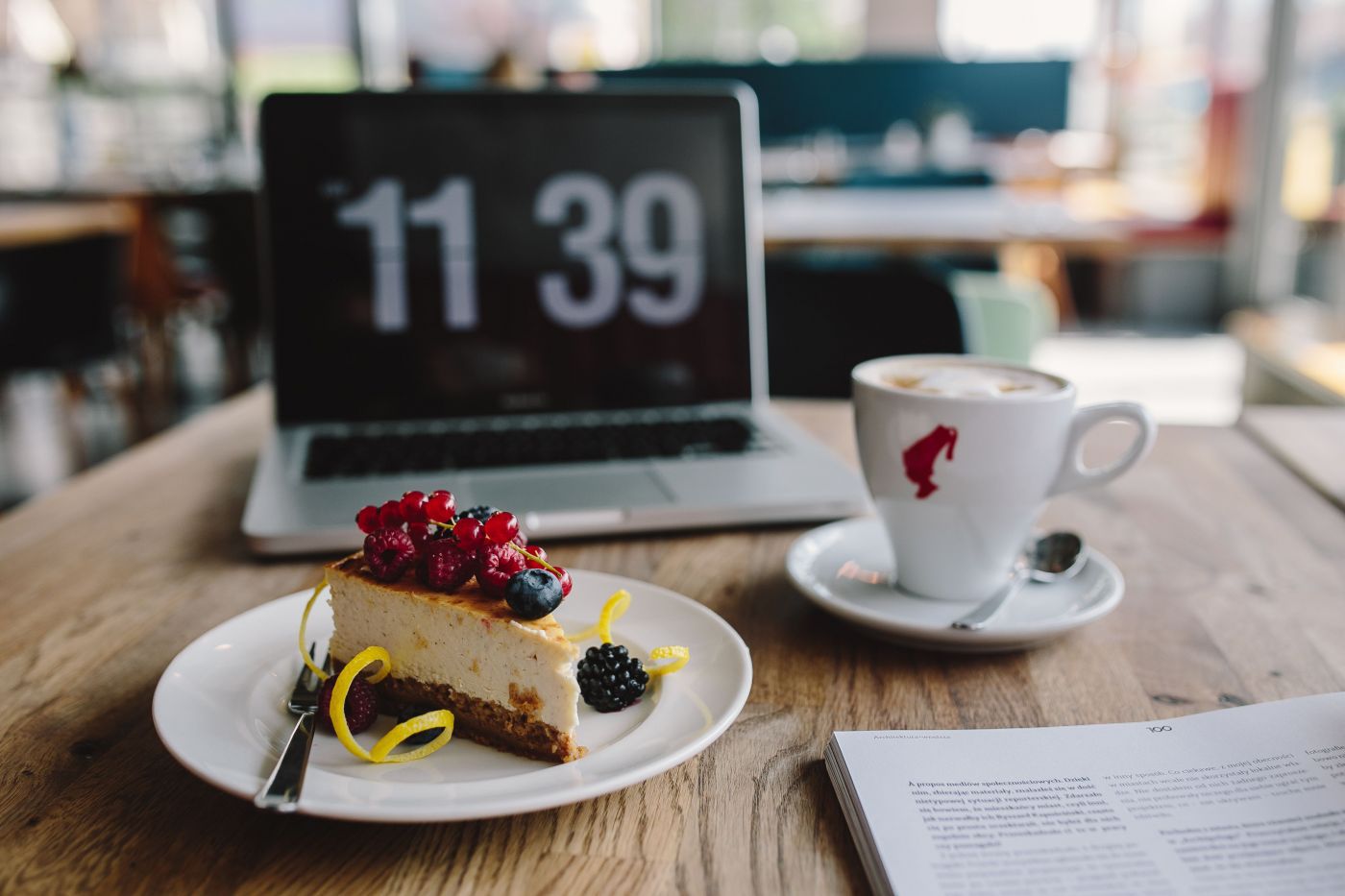 Too much variety and images not fitting your profile
Don't forget that when you're writing a blog, the brand you're creating is YOU, so it's still important to create a visual identity. It's crucial that your graphic communication was clear and connected with the other information you are trying to express. And by that, I mean using specific details and color themes that are consistent all through the blog. Be it minimalist design, high fashion, kid-friendly, rustic, retro, modern, etc. I honestly recommend this article about Instagram theme ideas.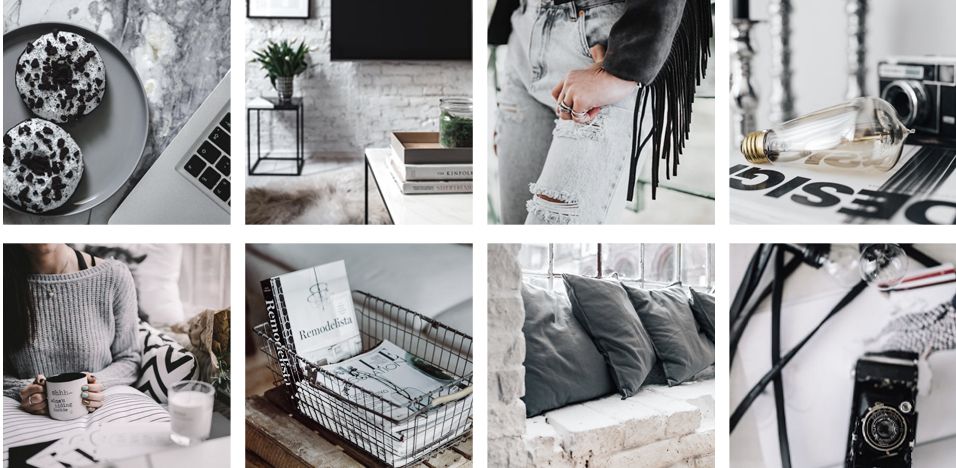 If you're snapping your own photos (even though using Kaboompics is so much easier, wink wink, nudge nudge), make sure they all contain that individual signature that sets you apart from other photographers (like the use of specific colors, style, perspective etc.). If you're using stock images, try using photos that have something in common, so that you can maintain the illusion that everything on your site is connected. This will guarantee you recognition.
[irp posts="1090″ name="How to Modify Photos for WordPress and Social Media?"]
Stolen photos are passé
Everybody's looking for inspiration on the Internet. But you're only deluding yourself if you think that nobody will find out if you just "copy" a photo, without noting down who originally took and published the photo. Just because the owner is some unknown lady from a completely different continent doesn't mean you won't be found out.
This kind of approach is extremely risky
Especially if you take into the account the amount of different tools available nowadays, allowing you to track down the theft of images. It's much better to spend that extra time taking the photo yourself or making that graphic on your own. If those are not options for you, don't forget there are photo you can legally use, from royalty free websites, or (if that's more like you) buy the photo you like.
If all this seems a little overwhelming, remember: Rome wasn't built in one day! Give yourself the time to learn and become better at creating your brand. God knows, Kaboompics didn't start as the awesome website it is today. It cost me a lot of blood and tears to get it to where it is today, so one thing I can tell you for sure – Never give up!
[irp posts="118″ name="7 Rules of Adding Photos That Every Blogger Should Follow!"]
And if you're looking for Free Stock Photos to use on your website or blog, check out our vast photo archives, where you will find anything you're looking for!
ZapiszZapisz