5 Christmas color palettes that are far from the ordinary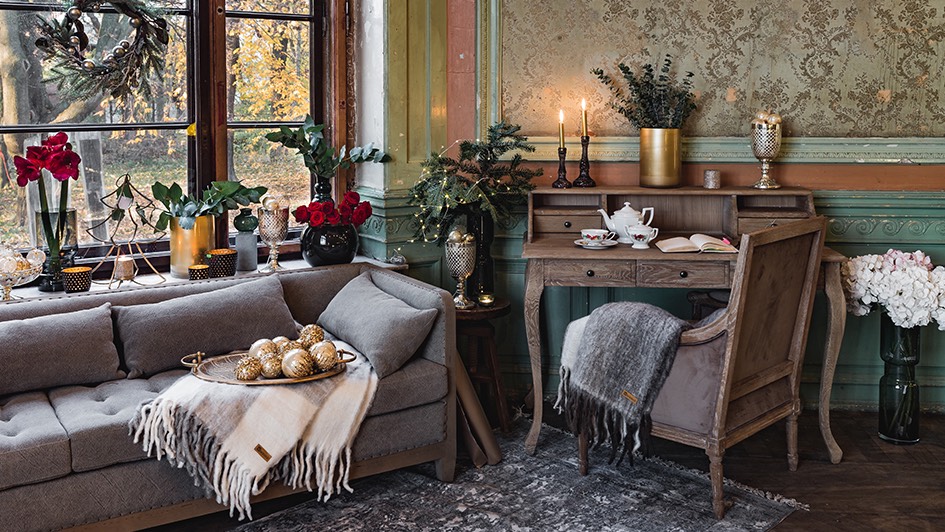 It doesn't matter whether you're designing a website, arranging flowers, furnishing your living room or preparing a Christmas table – you always start from colors. Most of them are the base, the foundation, and the starting point of your creative process. I decided to prepare an exceptional coloristic inspiration that can be a great alternative to the always-present reds and whites of Christmas.
Don't check underneath the Christmas Tree,
here's a present from me 😉
It includes Five Color Palettes created on the basis of this year's Christmas photo session, which is a sum of (not-so-small) efforts taken by me, the Photographer, and Ula, the Stylist.
We were lucky enough to have our session successfully organized in the Ludwik Grohman's Villa – a Neo-Renaissance mansion, constructed in 1880-1881. Villa's interior is the essence of the very industrial city it's been built in.
The walls are covered with old, scratched, and faded, but once gorgeous wallpaper. One has to tread lightly on the worn out wooden floor sprinkled with the dried flakes of paint that detached from the ceiling. But there are also some amazing remnants of the splendor that this house was once full of. Including a stunning marble fireplace with a huge mirror, and an aged piano, supported by a wooden plank but still standing proudly in the central part of the living room.
I have never taken pictures in such an atmospheric place before. You can practically touch the climate of this villa 😉
Glittering, shiny and jolly
Holiday photoshoots are usually organized in the beautiful, glossy and colorful places. Thus, our session is something extraordinary, and the color palettes are not, in any case, classic. These colors are perfect for those people who don't like the stereotypical, red & green Christmas, oozing kitsch.
Ula made sure that there will be something to show on the photos and got the aged furniture, accessories by Belldeco and the incredibly fashionably Rosenthal porcelain.
CHILLY AND YET COMFORTABLE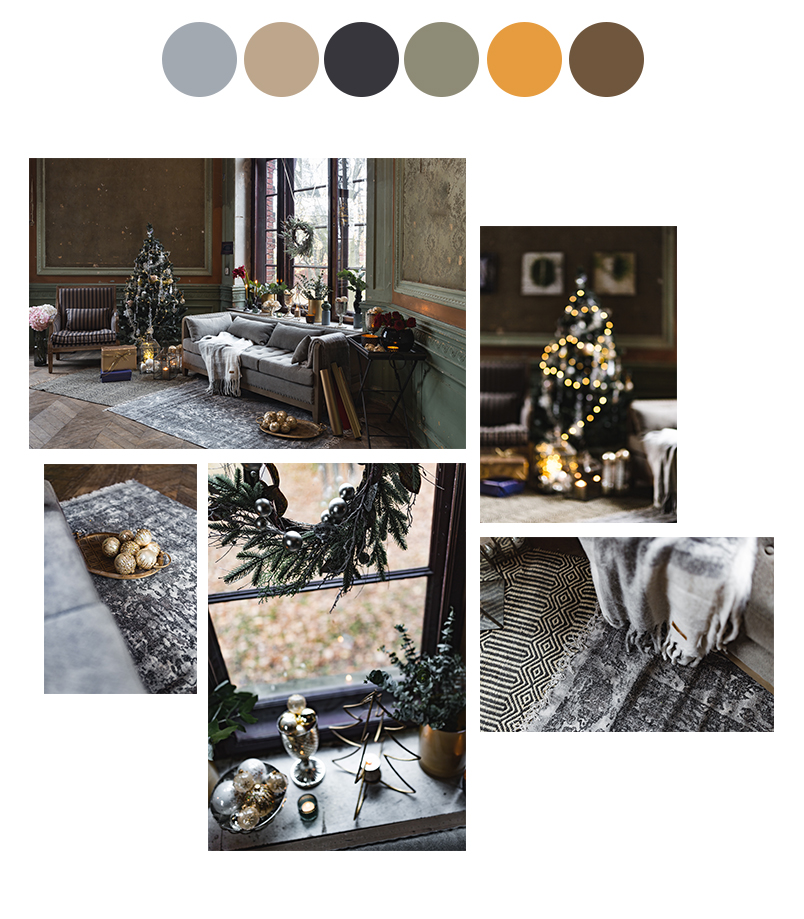 ---
RED ROSES AND A CUP OF TEA FOR SANTA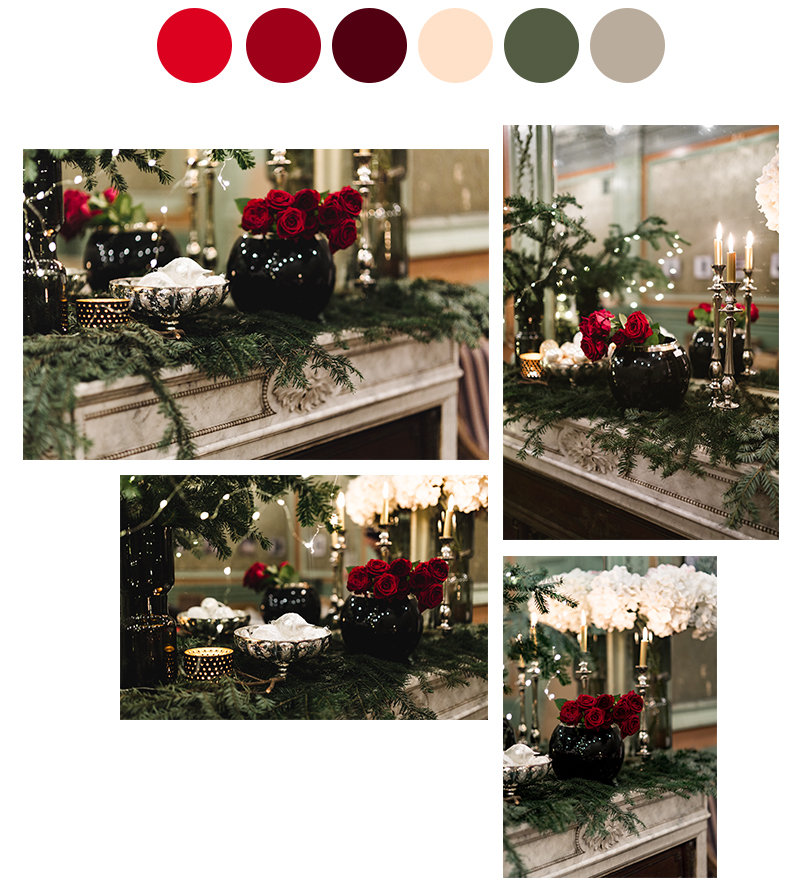 ---
HUMBLE DECOR DOES THE TRICK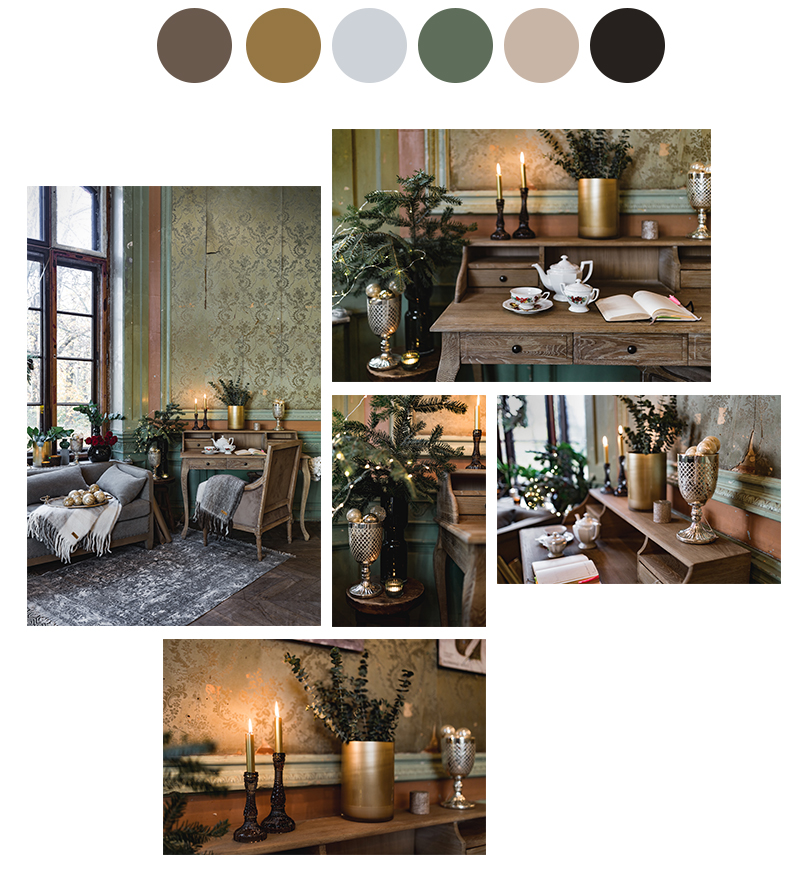 ---
CHRISTMAS BY THE FIREPLACE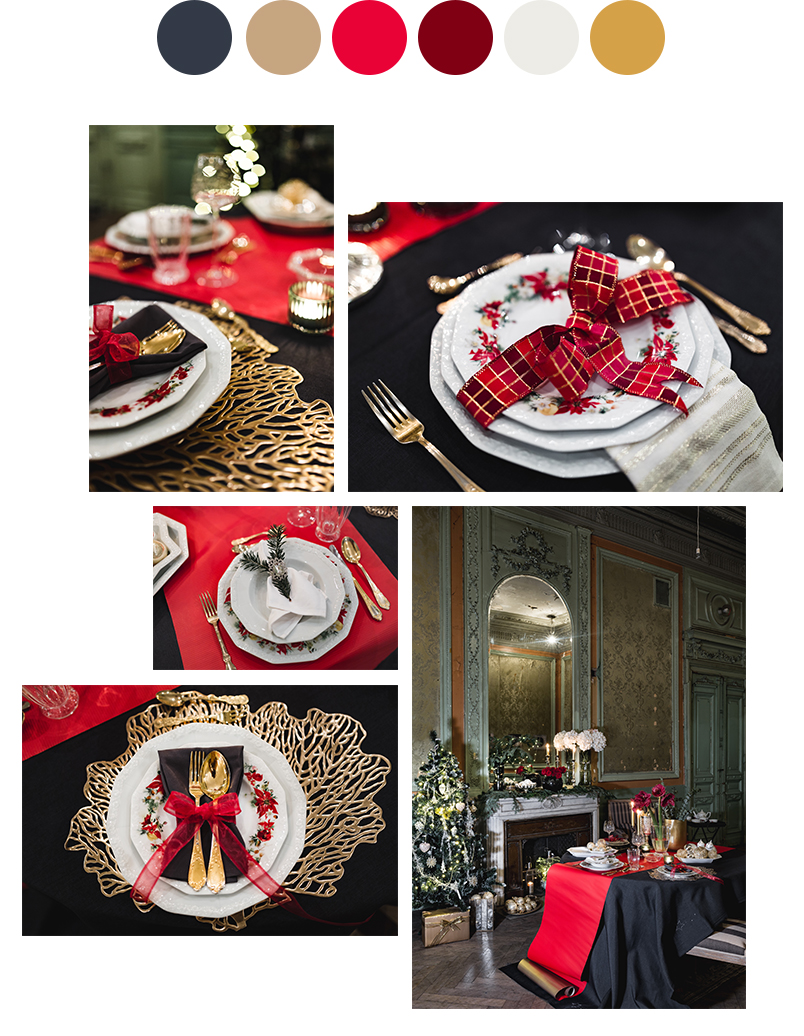 ---
A FEAST FOR THE EARS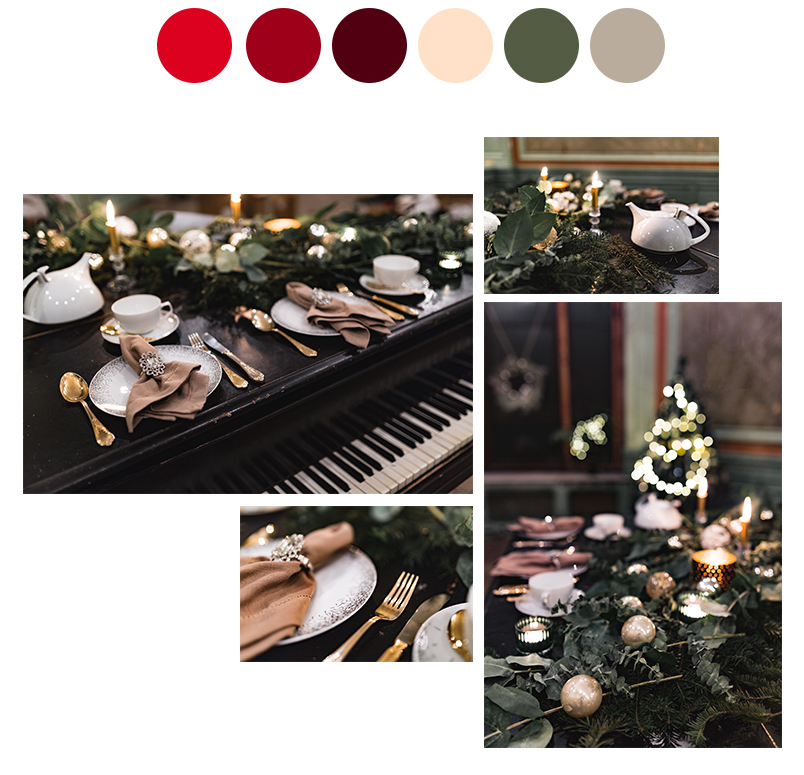 Photos: Karolina Grabowska // Kaboompics
Stylist: Ula Michalak // Interiors Design Blog
ZapiszZapisz
ZapiszZapisz