Clickbaiting Valentine's Day Love Post!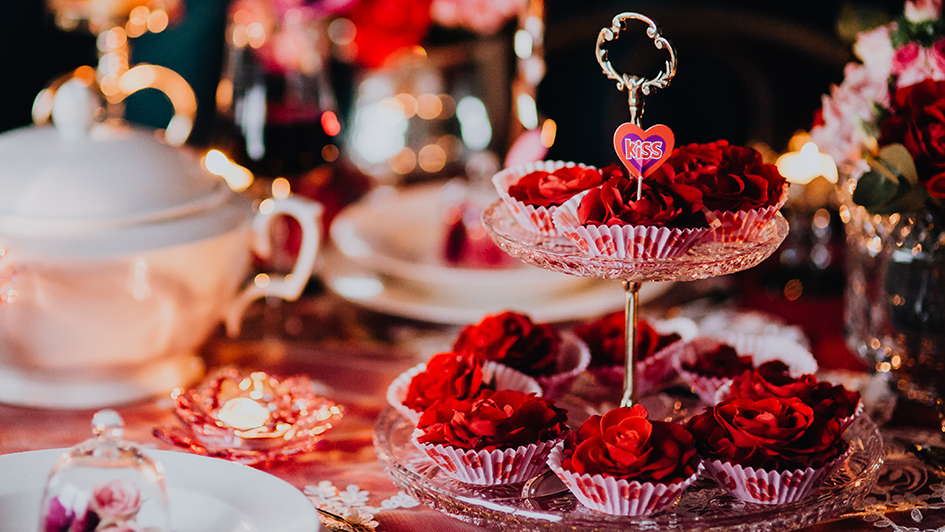 Brace yourselves. Strong opinions incoming! Ready?
Valentine's Day is bullshit! Yeah, I said it! Though, maybe it's not? Let's see.
I bet most of the bloggers out there are struggling to prepare something EPIC for the 14th of February. I can't say I don't get them.
In a way, I'm doing the same thing 😀 (luckily, I got some cool photos to draw your attention away from this peculiar essay.)
Valentine's Day is definitely one of the most viral-able events. Just look at Mr. Grey and his shades. So much success there.
Or we can call it the Florist's Day, considering how many flowers they sell;) It warms my heart, when I take a walk around my not-so-big city, and see all these people carrying flowers, and I know that flower shop owners earn their well-deserved money. Also, there's Tinder probably bursting at the seams with all the messages people try to send to one another (but I don't have to cheer for Tinder, they got their slice of the cake.)
All kinds of business branches profit from this holiday. But do people?
Say what?
Oh, right. You may be wondering why I began this post claiming that this is a bullshit event. Well, the title is a bit sarcastic as you might've already noticed, but what's more important is that I actually, honestly think that this holiday is bullshit.
'Dude, are you sane?' – you may ask. 'This is all about love, passion, intimacy, sharing what's best with our significant other. How can you even say something like that?'
True. You are absolutely right. Valentine's Day brings out our best virtues, so why would it be bad? That's simple. Don't you think that you don't need a stupid holiday to show love and passion? To spend some intimate, wonderful time with the one person that's most important in your life? Doesn't a holiday like this make us lazy when it comes to showing feelings and emotions?
What's my point?
Maybe it's not Valentine's Day I have a problem with, but the people? We're getting farther and farther from each other as the technology runs forward at blistering pace. Last year this day I went to the bar with a very good friend of mine. Every table for two was occupied, and there were really a lot of people inside. But it was quiet. Not completely silent but still, for a huge bar full of people it was uncomfortably quiet. We sat at the bar and talked. She's a scientist and travels a lot, so we haven't got a chance to see each other for quite a while, and as we both were a bit tipsy, the conversation was really great, engaging, and full of laughter. As I took a look around, I saw a lot of people watching us in envy. A guy nearby was finishing his third beer while his date paid no attention to him, fully dedicated to her mobile phone. People generally looked miserable and with no idea whatsoever of what to do or what to talk about. It was a sad view.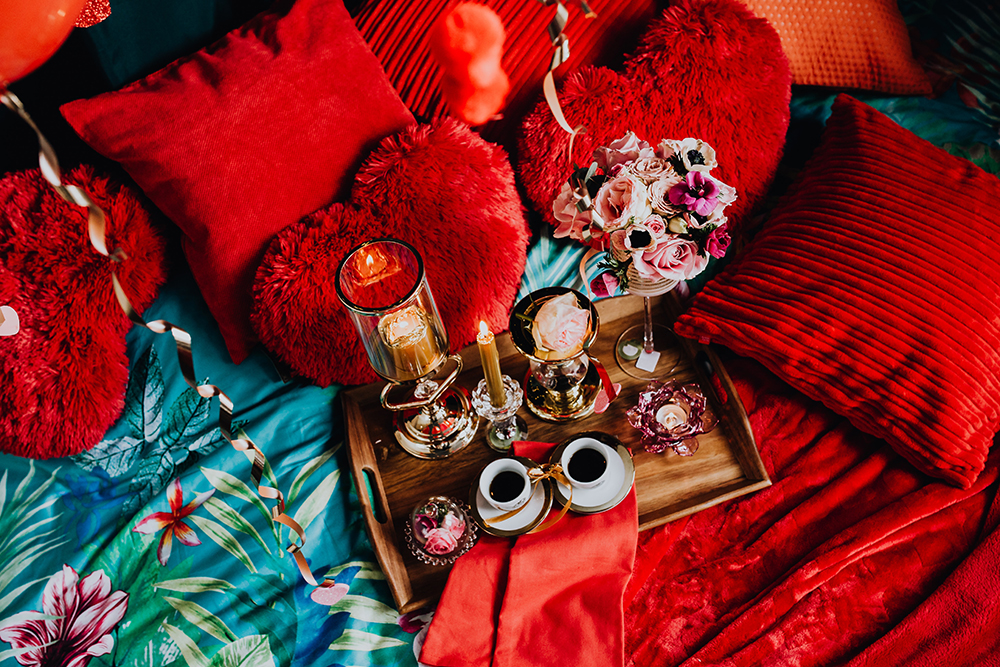 Yeah, but what's my point?
It was then when I realized I didn't like Valentine's Day. I mean, I had a great time, but I wasn't on a date, and there was no pressure associated with our meeting.
I believe it depends on a relationship. If you're doing well, and you really love each other, you can have an amazing 14th of February. With a lot of attractions, fun, and, ekhm, you know…cuddling. But if you feel like this is a very, very special occasion, and you have to show your affection in the most spectacular way, that's bad. If there's a sense of duty associated, then you are clearly doing something wrong.
A strong sense of duty was associated with the preparations of this session… But it was made with passion 🙂
When you're in love, every day should be a celebration. If love is a 2-story house, you are supposed to be somewhere around the second floor. During Valentine's Day you open the window and go to the roof 😉 Instead, it seems like people are trying to go from the basement all the way to the top, then on the next day they safely return to their basements. Are you catching my drift? 😀
An actual advice?
We got to show affection each and every day. If we don't, the routine gets in and corrodes our relationship in the same way as the drop wears away a stone. Let your feeling become an umbrella. Or a raincoat or a waterproof pair of shoes. Yes, let your love become like a waterproof pair of shoes. That's my wish for you! But I can't finish this post like this because it might get me killed, so I'll use a clichéd slogan – Make Every Day Valentine's Day! <3 Blah.
Best of luck, everyone! Please, enjoy! No pressure, no tryhard, just be yourselves 🙂
Oh, almost forgotten. We have A LOT of cheerful, sweet, cozy, fluffy, and impossibly red Valentine's Free Pics. All for you and for free, enjoy 😉
Photos: Karolina Grabowska // Kaboompics.com
Stylist: Ula Michalak // Interiors Design Blog