Benjamin Moore Color of The Year 2018 – Caliente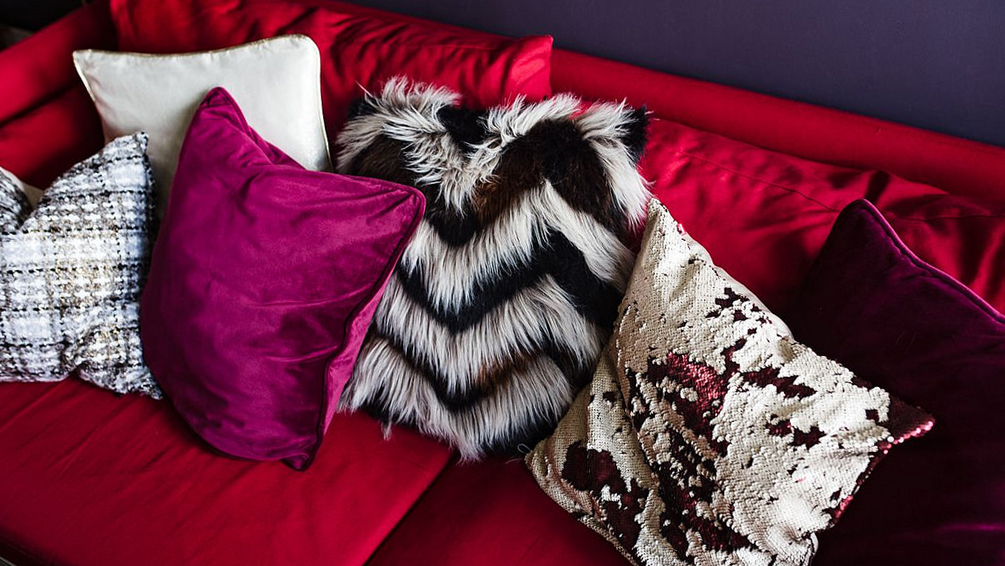 The Color of The Year 2018 has been chosen! By whom, you might ask. Let me provide the answer. By the Big Shot, the Key Player that's been on the market since 1883!
I'm talking about Benjamin Moore. The major American company producing paint. It's been founded in Brooklyn by the Moore Brothers. Back then New York City was not the coolest place to live in but they had faith in their products (well, actually there was just one product…), and one small step after another, they managed to climb the ladder of success and fulfill their American Dream.
A Brief History of One, Unfortunate Shop
It all began when two brothers, Benjamin and Robert Moore opened their shop in New York and offered their product to the people. Yes, just a single product. It was a wall coating.
It took them a year to start generating profit. It also took just a year for their shop to disappear, as it burned to the ground in 1884. Brothers moved to a different place and after three days were back in business. After 5 years of hard and devoted work the Moore Brothers established a corporation
The company grew and developed. Up to the point that it can now be treated as an expert when it comes to colors. Being almost 150 years on the market kinda makes you one 😀 But it's also worth to mention that this company does not ignore environmental issues, as many others do.
Green Rules!
Benjamin Moore has received a number of awards for being environment-friendly. In 2008 they were named among Best Green Companies for America's Children. In 2009 they were placed on the list of Top 35 Green Companies in the US, and one of their paints, Natura®, has been Certified Asthma and Allergy Friendly by the Asthma and Allergy Foundation of America. Well, that's a bloody good job there.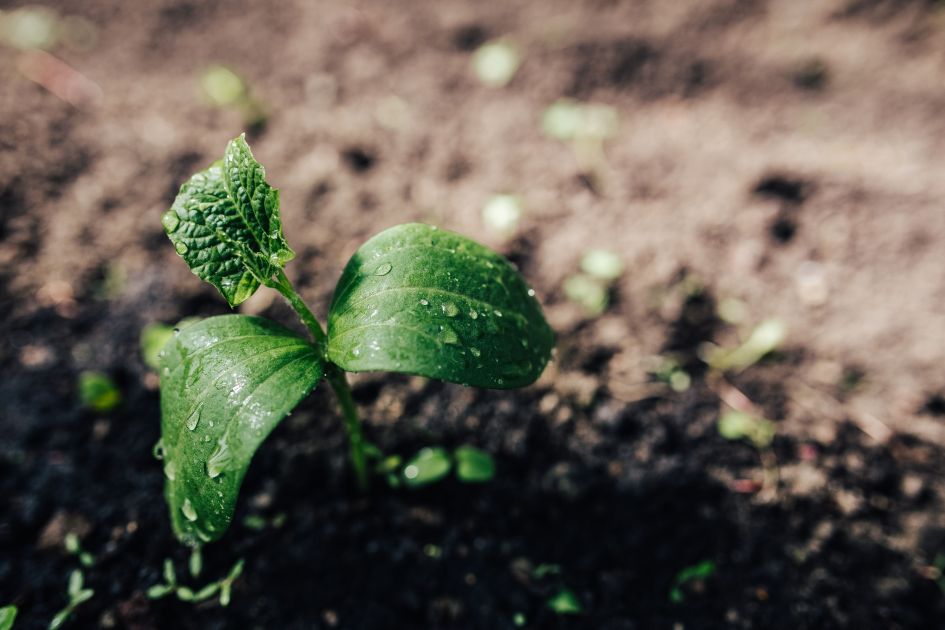 Looking for free photos of the garden? Check out Kaboompics 😉
Color of The Year
Alright, but let's come back to colors. Especially one of them. The one that became (or is going to become in a few months?;p) the Benjamin Moore's Color of the Year. It is worth mentioning that it is not the first time that this company, which has over 3.500 colors in their offer, picks the color of the year.
Back in 2016, they chose Simply White, claiming that beauty lies in simplicity. The included photo session proves them right. Despite being rarely noticed, white is the color with a force to it, a certain power. No other color can emphasize the interior design, and mix with others so well.
In 2017, they chose Shadow as the Color of The Year. Here's the description of the color from Moore creative director:
"Allusive and enigmatic, Shadow is a master of ambiance. It is a color that calls to mind a 'past', yet it can also make a contemporary, color-confident statement."
But it's not only about the color of the year. Another important asset of Benjamin Moore is that they always include a corresponding palette of colors to illustrate how the color of their choice works within the spectrum.
(Hey! That's what we do, too! :D)


Finally, it is high time I wrote something about the newest decision made by Benjamin Moore, to name Caliente as the Color of The Year 2018. Here's Caliente described by  Ellen O'Neill, the Creative Director of Benjamin Moore:
"Caliente is the signature color of a modern architectural masterpiece; a lush carpet rolled out for a grand arrival; the assured backdrop for a book-lined library; a powerful first impression on a glossy front door. The eye can't help but follow its bold strokes. Harness the vitality." 
Quite poetic but to the point. Caliente is a color that draws the eye. It won't go unnoticed under any circumstances. If you'd like your guests to pay a particular attention to a certain place of your house, make sure this color is present there.
While if you'd like to complement it well, check out the included Color Palette:


Caliente, the Color of The Year 2018, can be found on many of Free Photos on Kaboompics.com. Visit us 😀


We have a considerable amount of Free Food Photography. Top notch quality!


If you are looking for Free Interior Photography, come and visit Kaboompics 😉
Here's a lovely video that will surely convince you that the Benjamin Moore's team surely know what they are doing.
Summing Up
Kaboompics cares about colors. We are doing whatever we can to bring them together as perfectly as possible on each and every photo. Thus, we know that our visitors will always find what they are looking for in our free stock. Nevertheless, there is always a room for improvement, and we are constantly seeking for inspirations. Benjamin Moore is a company that everyone involved in the art can learn from. Oh, and a well-chosen place to visit, if you need to paint something 😀
ZapiszZapisz
ZapiszZapiszZapiszZapisz
ZapiszZapisz
ZapiszZapisz
ZapiszZapisz
ZapiszZapiszZapiszZapisz
ZapiszZapisz
ZapiszZapisz
ZapiszZapisz