Designers, just breathe! The fifth edition of Element Talks is coming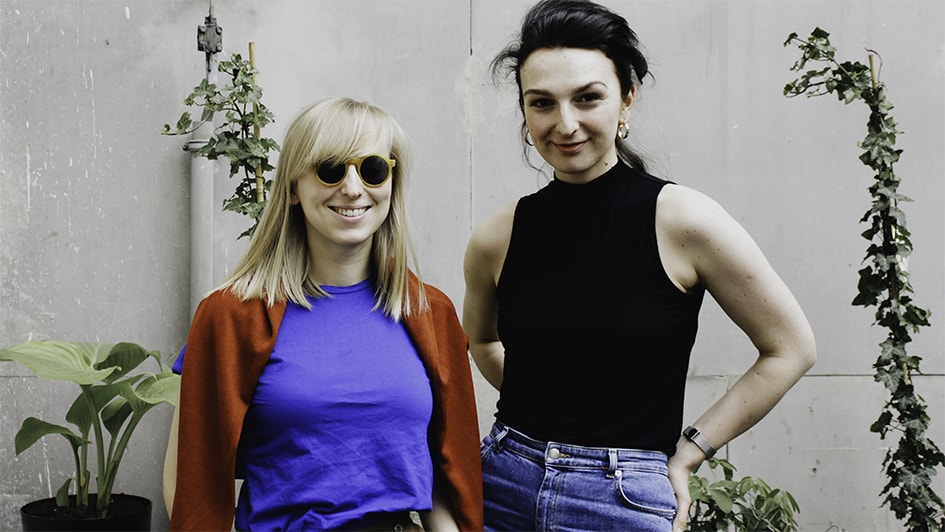 We like such stories. Element Talks (formerly the Designer's Hornbook) is an initiative which originated as a university project carried out by two students. Today, this is the most significant event for the creative industry in Poland – the fifth edition (June 16th and 17th) should attract about 2,000 creative people from all over Europe to Warsaw. We're talking with ET organizers, Paulina Kacprzak and Olga Rafalska, about this year's conference, big plans, and their daily work on projects.
Angelika Dąbek: There is really little time left before the Element Talks. Is it the moment when you're calmly polishing last details or, on the contrary, working at full speed?
Olga Rafalska: We have the location, and program of lectures and workshops, so the most important things are arranged. But there are many others left – logistics, partners, stands, event promotion. We do now, what we weren't able to do before.
This is an important question – where and until when can you buy tickets?
Olga: The sale lasts until June 17th, but the regular ticket pool is available until June 7th, after which the price increases. I would just like to mention that the previous pool was sold out before the deadline, which was a surprise to many participants. The amount of Regular tickets is even smaller, so we encourage you not to leave it for the last minute to buy them.
Your beginnings are the Designer's Hornbook – an event that you started in Poznań as a part of your studies. Your project has been viral from the very beginning. As the first edition turned out to be successful, did you feel pressure to go beyond the university, to go in one direction and not another? Back then, did you think about organizing other editions?
Paulina Kacprzak: At that time we certainly didn't think that it would be our job. It was a simple student's project. We acted on the principle "We succeeded? Great! Let's try doing it more! It was only during the third edition that we started to think about whether there was a chance to earn money at the conference and how to approach it in business. It should be noted that we didn't know how it all worked: what to offer our partners, how to create a business model – it helped us to talk to more experienced people. It was then that we moved the conference from Poznań to Warsaw.
Before Element Talks, did you have any experience in organizing such events?
Paulina: None.
Olga: I used to organize culinary workshops, but I can't say it helped me gain much experience 🙂
What is the organization of such a conference like today? Where do you start?
Olga: We start at least a year before. We are discussing the previous conference – what was successful and what could have been done differently. Such things should be determined as soon as possible because once some time passes, you remember mainly what went best. We also draw many conclusions from the questionnaires filled in by the participants.
Paulina: There are also the speakers – some of them have fixed graphics for the next year, so this is also an area where we have to act in advance. Same with the location of the event. When we start from that, it's easy to move on to other things. We are planning in what direction we want to go, set the initial budget, the program.
In one of the interviews, you said that Element Talks is a conference for designers, graphic designers and people involved in design and culture management. Has something changed since then? Who is the target group of the event?
Paulina: Graphic design is something we are very familiar with because we both studied it. However, during the conference, we discuss quite universal topics, such as teamwork, balance at work, ability to negotiate or talk to customers, issues of financial organization or professional burnout.
Olga: These are very universal things, so the event also draws the attention of, for example, photographers, bloggers, architects, people involved in marketing or PR.
Paulina: That's precisely what Element Talks has to offer. On the other hand, when organizing other, slightly smaller events, we focus on a specific issue. For example, the Element Urban Talks organized in Krakow focuses on issues related primarily to architecture, urban planning and human life in the city. In October we are also going to start a new Element UX Talks conference in Poznań – strictly about the User Experience.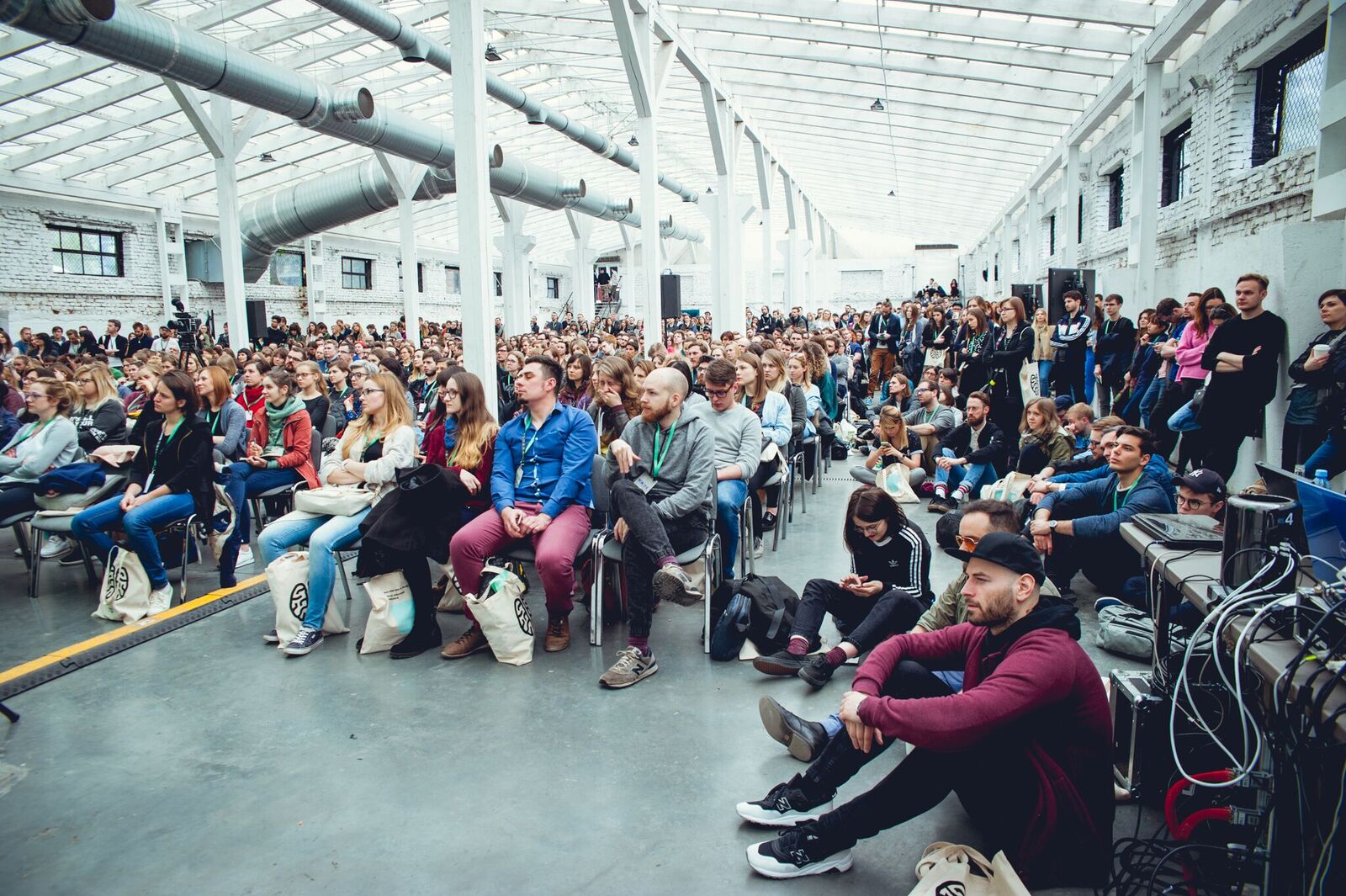 Element Talks is not the only project you are working on now?
Paulina: Currently we are organizing the October UX Talks, December Urban Talks and Element Talks 2019. There is also another great thing, and we can already boast about it – next year, together with Rene Wawrzkiewicz, we are organizing the European Design Festival that will include the European Design Awards. Every year the event is organized in a different city, in 2019 it will be Warsaw. Next year's Element Talks conference will be connected with this event. This year, the event will include the announcement of results followed by the presentation of the Polish Graphic Design Awards.
Congratulations! I understand that thanks to Element Talks you also receive invitations to participate in other projects?
Olga: Yes, such invitations appear from time to time. Recently, together with the British Council and the City of Warsaw, we helped to organize one of Creative Mixer's regular meetings.
Paulina: Due to a large number of our own projects and plans we are sometimes forced to refuse to cooperate. But if someone has an idea for a cool design event, we always consider it. A good example is Urban Talks in Krakow, whose originator and the main organizer is Agata Bisping. In summer, we will also hold a meeting called Element Small Talks, during which we will focus on product design.
There's quite a lot of this, and those are not small things. 🙂 You are also developing a great website as part of Element Talks. I'm curious how many people are a part of all this?
Paulina: We are looking for volunteers for every event. And when it comes to year-round work, there are two of us plus Ania responsible for promotion. In addition, Agata organizes Urban Talks, and Aga deals with UX Talks.
Olga: We also have our permanent associates responsible for technology and video, for example. On a daily basis, we are the ones who work on graphics, but the general visual identification of this year's edition is the responsibility of the Open Studio in cooperation with Tom Biskup who created the animation for us. Generally, every year we plan to invite another designer to create a graphic.
Among the speakers of this year's Element Talks was Deyan Sudjic, Director of the Design Museum in London, Mark Porter responsible for the Guardian layout and great practitioners from all over Europe and even from outside the continent. Is it just a matter of e-mailing to get such professionals?
Olga: Good e-mailing! 🙂
Paulina: Sometimes people give their email address on their websites. Otherwise, you can write to them on LinkedIn. The contact with the potential speaker is relatively simple. It is a bit more difficult to establish with them the arrival, mostly because of the term. These are people who have their schedules filled even a year ahead.
Olga: We know from our own experience that these are people who are very open and accessible, who like to share their knowledge. They are practitioners who also have problems with creative work, so they identify with the topics discussed during the conference.
Are there Polish speakers in this group?
Paulina: Łukasz Zbieranowski from Fajne Chłopaki studio will talk about how various physical factors, everyday habits, and surroundings influence our creativity. Lukasz has an excellent psychological background, so this will be a great lecture.
There will also be Bartek Jurkowski. During lectures and workshops, he will show how to use improvisation skills in creative work.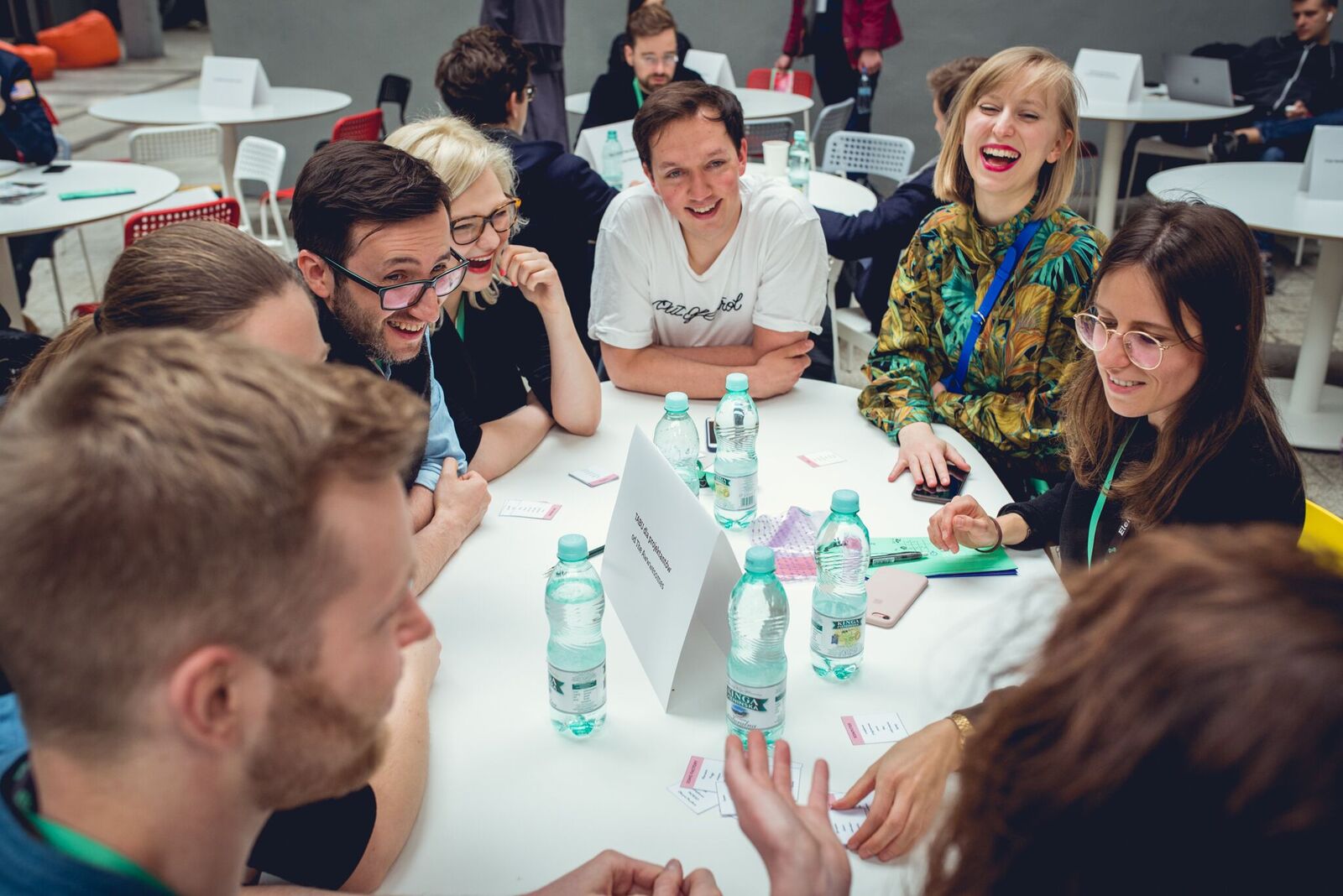 That's right. Element Talks is also full of workshops.
Paulina: Yes. Participants will be offered both paid and free workshops. Among the former, there will be classes in typography, design and many others. It is worth noting that everyone can sign up for it – even the person who did not buy a ticket for Element Talks.
While we talk about the free entrance, participants will find, for example, workshops on building a compelling brand message or negotiations in the creative industry. We encourage you to visit our website to see the full program of the workshops.
Let's say that each of you can choose only one workshop. Which one would it be?
Olga: Habits is creative work led by Future Simple.
Paulina: All of them. 😉 This is a tough choice. But I think I would decide to go for negotiation workshops and improvisation workshops.
The strength of Element Talks is also networking – the opportunity to meet new people, exchange experiences. Do you make this contact easier for the participants in any way?
Paulina: Indeed. During the last edition, speed talks were doing great. Those are meetings with same rules as speed dating. Each pair has two minutes to get to know each other and exchange business cards. The nice thing is that during these 20 minutes you can get to know many people and have this first step behind you.
In a neutral environment, many people find it difficult to just engage in a conversation.
Olga: Exactly. There is also a bookmark with participants on our website. With a ticket, you can log in and look for people that you may find interesting before the conference! They can be our potential customers, future co-workers, or simply people from our industry. There are filters there that allow you to select who you are looking for.
So, we have knowledge, skills, and networking – it is a core of Element Talks. But what do you think is it that attracts a growing number of participants every year? Is it possible to point one thing?
Olga: It seems to me that people also come for the atmosphere. At the beginning, we thought that the content of the lectures was the most important one, but it turns out that it is crucial for people to have the opportunity to meet other creatives. Older or younger people, who share the same interests and come from the similar industry. That is why we try to make this atmosphere networking-friendly. We avoid organizing VIP zones for selected people.
You can approach anyone, talk to the speakers. After each lecture there is an opportunity to talk in an intimate group, the speakers are open to discussions, giving advice, sharing the experience. Paradoxically, this is rare at conferences. This word "conference" gives Element Talks a slightly serious image from the outside, and the real atmosphere of the event is very friendly, relaxed. Some people use the term Element Talks to describe a festival. Perhaps quite rightly. 🙂
Element Talks will take place on June 16th and 17th in Warsaw. You can buy tickets for this event here.