4 Simple Tricks To Surprise Your Friends With an Amazing Exotic Garden Party!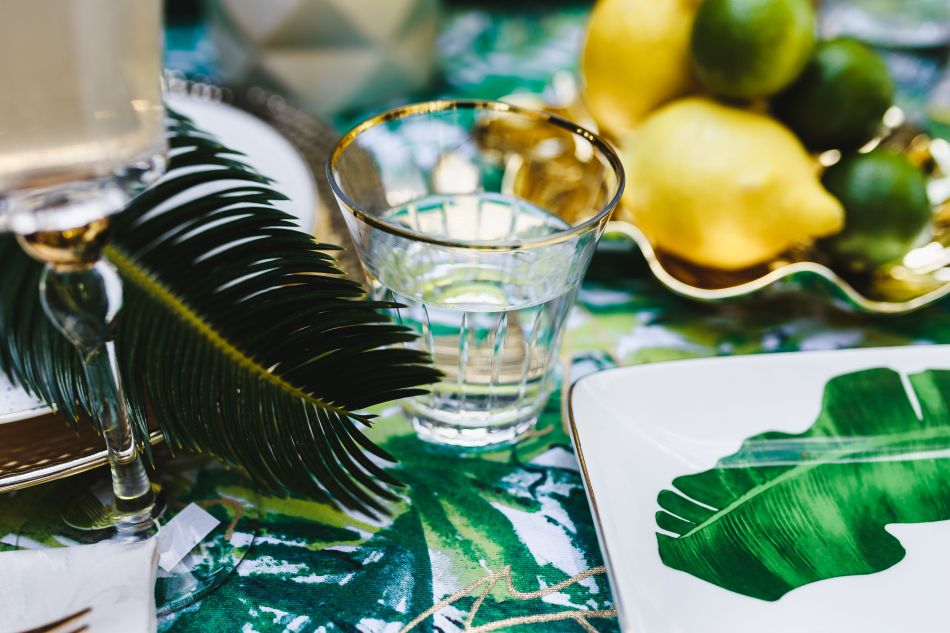 Today I have some interesting tips concerning the organization of the tropical photoshoot, this time they were prepared by a friendly stylist, Ula, with whom I've been working for years. She focused not only on the photo session itself but also on the opportunity it provides to spend time with those that are close to you. Surprise them with your exotic party and also take some amazing photos.
1. Blaze of Color
Close your eyes and try to imagine yourself on an exotic island. It will most certainly be a place full of colors. Paradise birds, tropical vegetation. There is no place for colors like white or gray there. Juicy green should dominate the stage. Complete the stylization with the colors from the Garden of Eden – reds, roses, oranges and the colors of the ocean, from the azure of the lagoon to the navy blue of the depths.
2. The Richness of The Ornament
When searching for the ideas how to prepare your session, you can look for inspiration in the tropical forest (but you don't necessarily have to go there). If you wonder what kinds of tropical flowers and plants you can use, check my previous article. Do not be afraid to make your decoration intense. Colorful parrots, toucans, and flamingos are the hit of this season and can be a great bonus of your Exotic Garden photoshoot (that is if you can find them!).
3. Thank You For Coming
If you put 100% of your effort into decorating the table, your guests will feel honored. Remember that the whole arrangement is primarily meant to show the invited people that they are special to you. You can leave a small gift for each of your guests next to their plate as a way of saying that you are happy they paid you a visit. Just a small thing – it can be a tropical flower, a handwritten letter, and if you have the manual skills you can make handmade jewelry inspired by tribal art.
4. Proper – Menu Selection
Remember that the whole magic of the moment may disappear if you greet your guests with a regular pork chop/potato salad. Turn it into an exotic feast of friends. The key factor, almost as important as the decoration itself, is also a menu that should contain dishes from the, for example, Mexican or Thai cuisine. Colorful drinks, fresh salads, coconut water, and even edible flowers – they will greatly contribute to the success of your summer party in the tropical island style.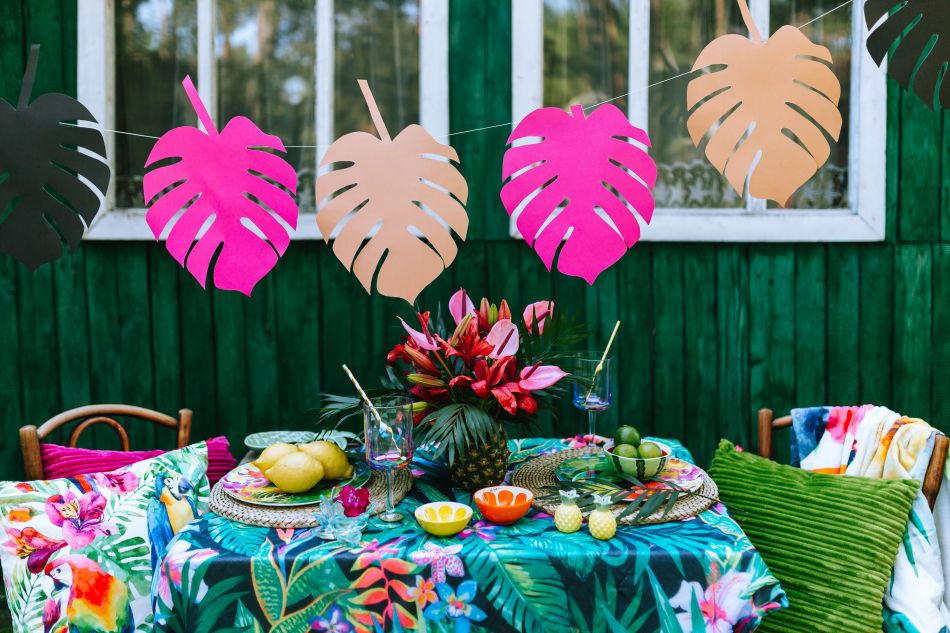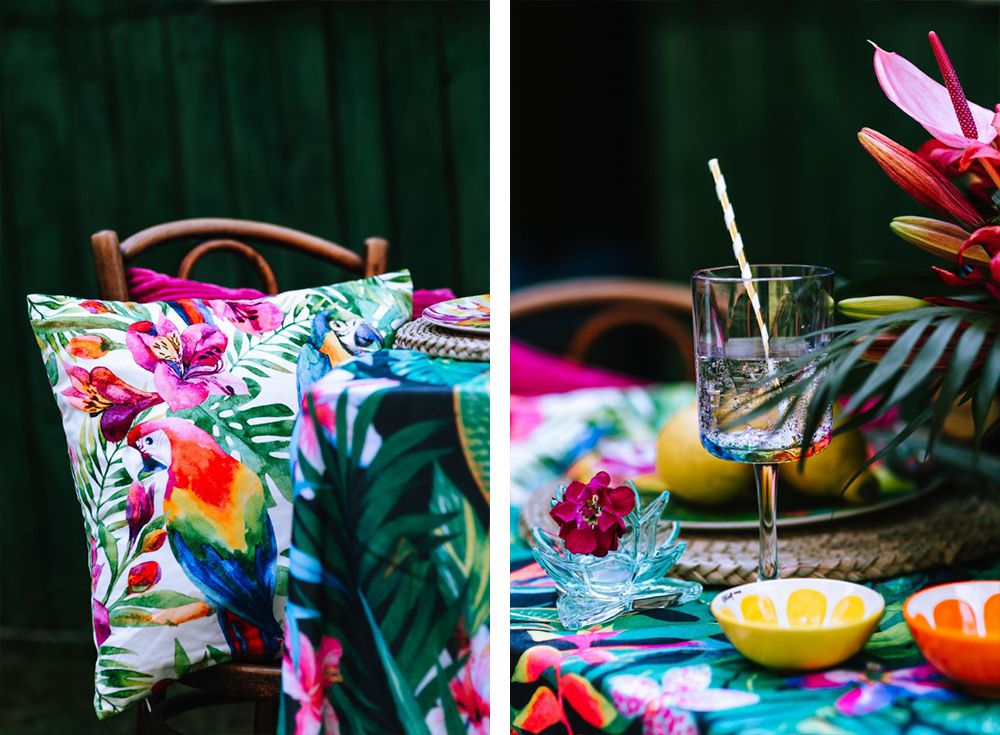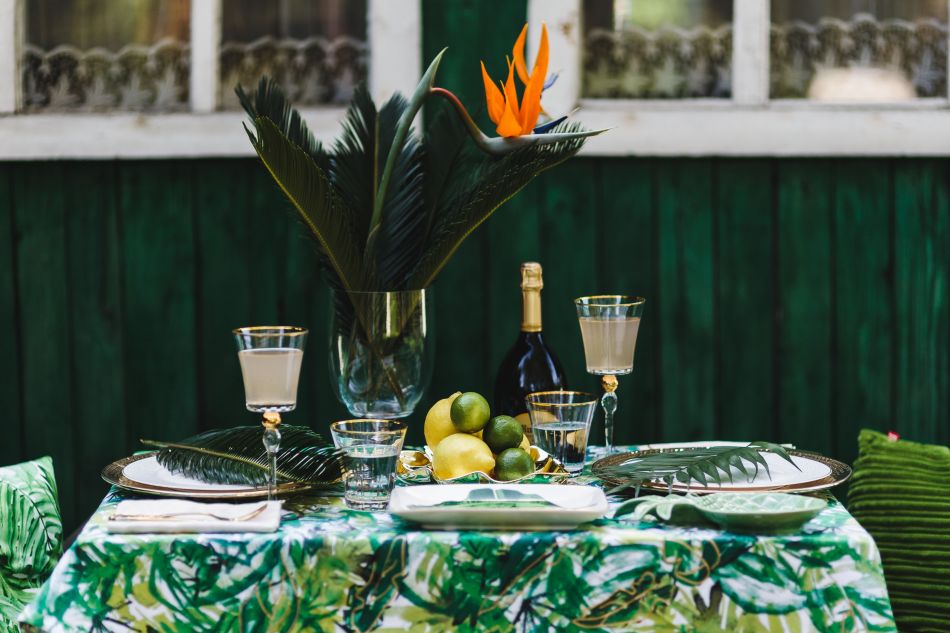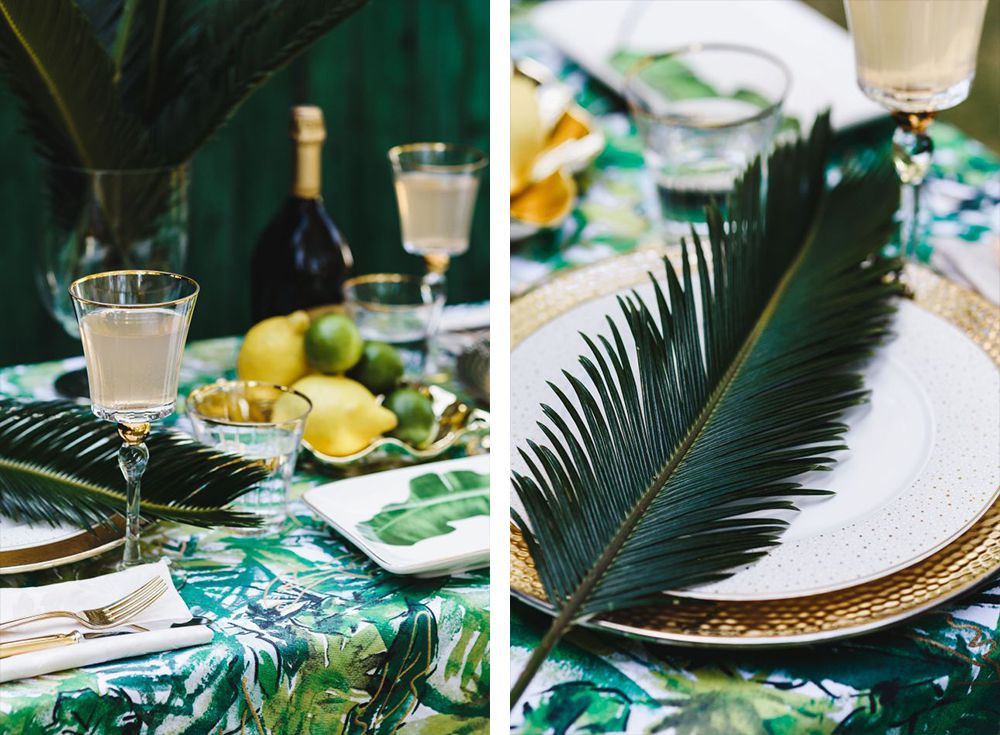 Photos: Karolina Grabowska // Kaboompics
Stylist: Ula Michalak // Interiors Design Blog
Florist: Luiza Janeczek // Flower Flow
I hope you will find these tips useful and I can't wait to see the results on your photos! Be sure to leave a link to your Exotic Garden Party Photoshoot in the comments. And if you are here for the photos, take as many as you want – they are free!