Gluten-Free, Red Bean Brownie with Peanut Butter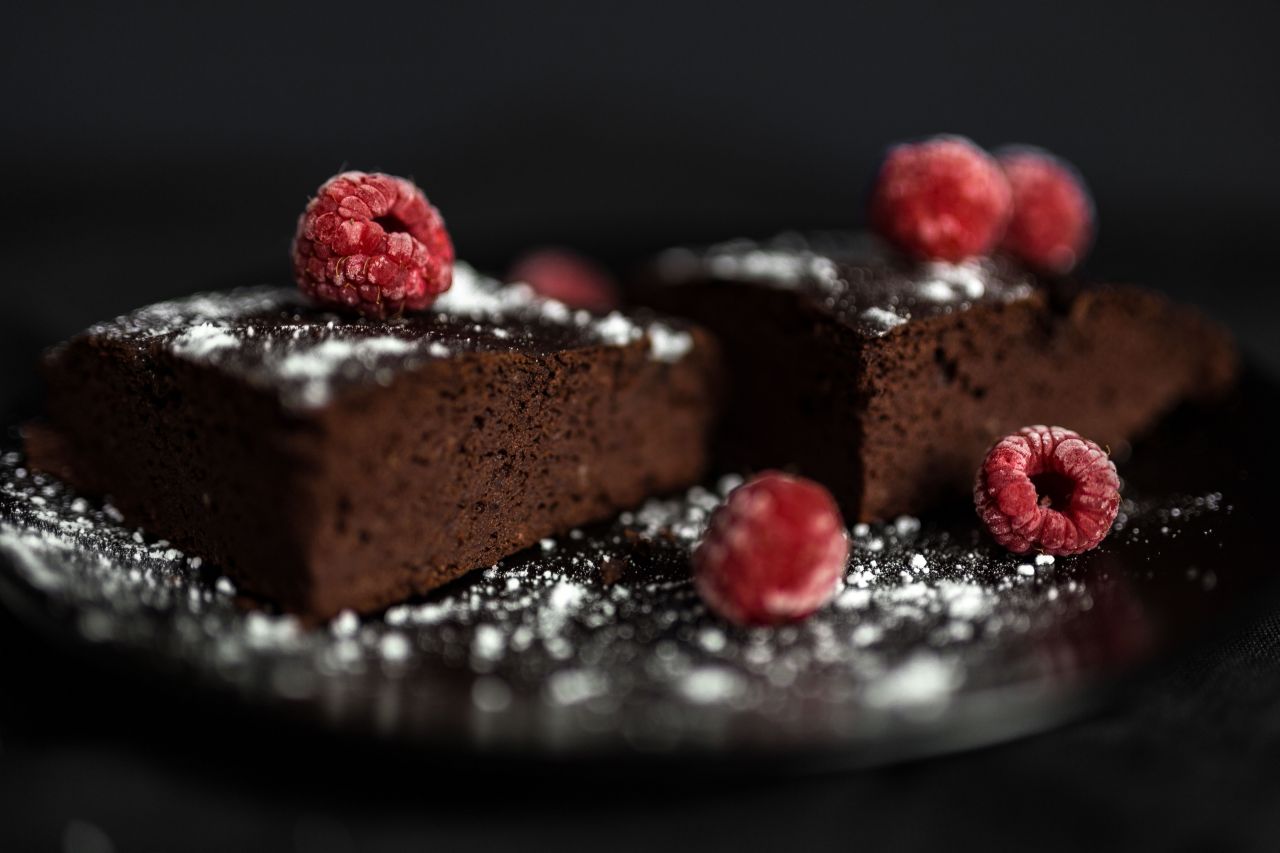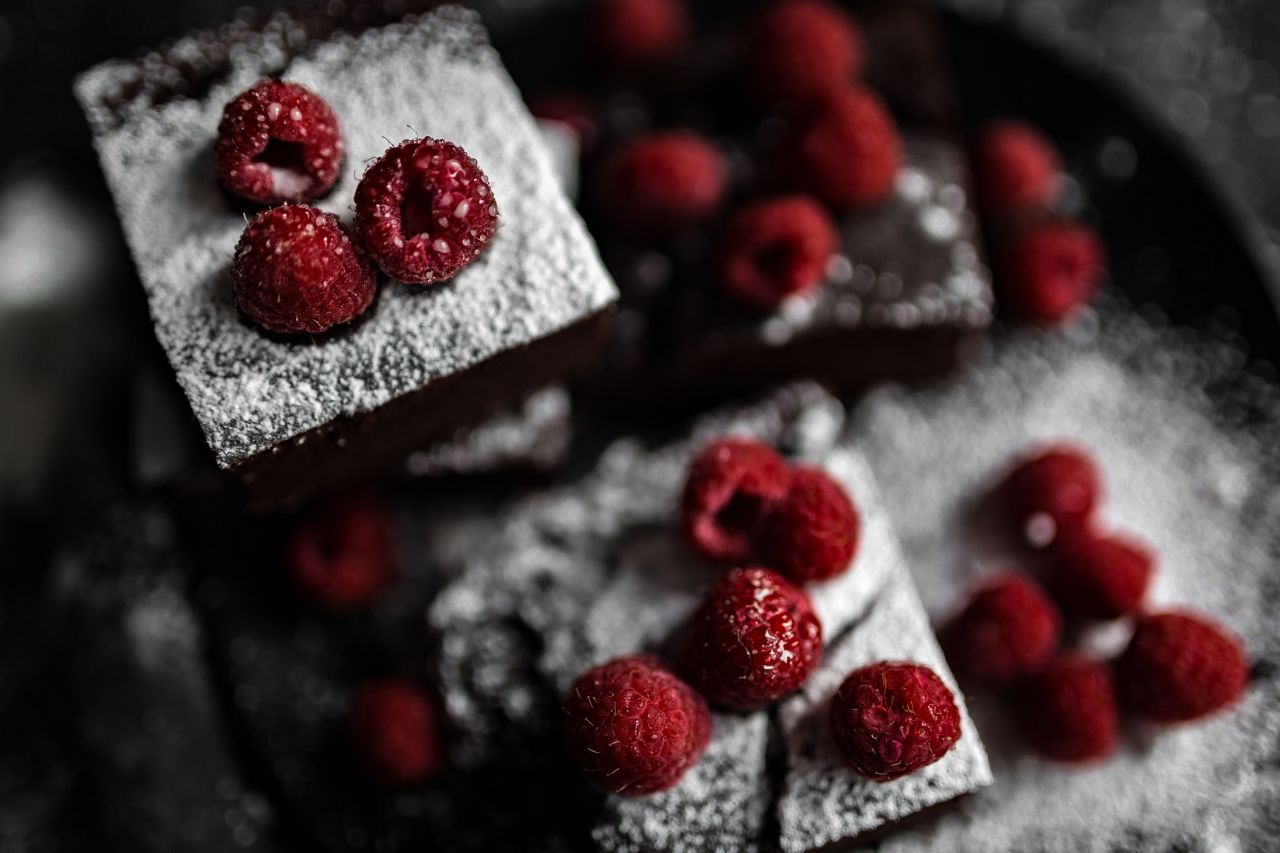 This cake is, in my opinion, one of the simplest to prepare, while it is also delicious and great-looking. It is an excellent choice, especially for taking photos.
We have practically infinite possibilities of decorating it – you can sprinkle it with powdered sugar, cocoa, or pour on it the icing of any color. You can also place all sorts of fruit on top – raspberries, blueberries, bananas, currants, generally, anything that you can think of. If you are planning to take pictures, a decoration in stronger color is the best choice, for example, a few leaves of mint would do great.
It seems to me that a lemon twist may look stunning on it (maybe someday I'll present other ways than the use of raspberries to decorate this cake). I also made this dessert with vanilla ice cream topped with a chocolate sauce. This option is delicious beyond reason, so, unfortunately, I was not fast enough to take pictures.
Recipe:
one large banana
2 eggs
2 tablespoons of sugar
half tablespoon of baking powder
a can of red beans (240g)
a pinch of salt
heaping tablespoon of peanut butter
1.5 tablespoons of coconut oil (or olive oil)
1.5 tablespoons of dark cocoa
half tablespoon of vanilla extract
The beans should be rinsed with cold water and drain, banana cut into slices. Mix all ingredients and blend until smooth (about 3-5 min.). Pour the dough into the medium-sized tray lined with baking paper. Bake in the oven (heating from both sides but without convection) at 180°C for approx. 40-50 minutes – once in a while stab it toothpick – when it is dry, take the cake out.
If you are worried that you will feel the beans, there is no need to worry – nobody will even notice that there are any beans in this cake.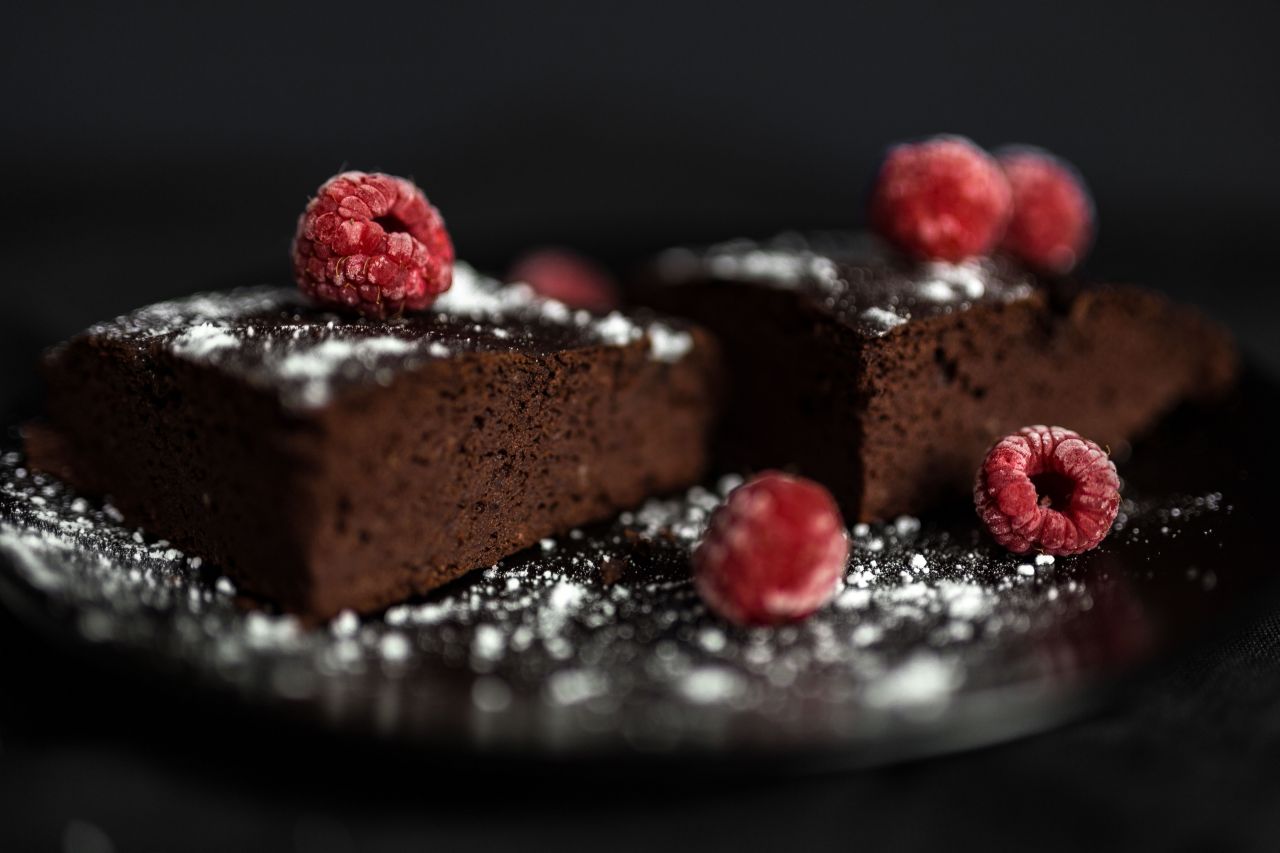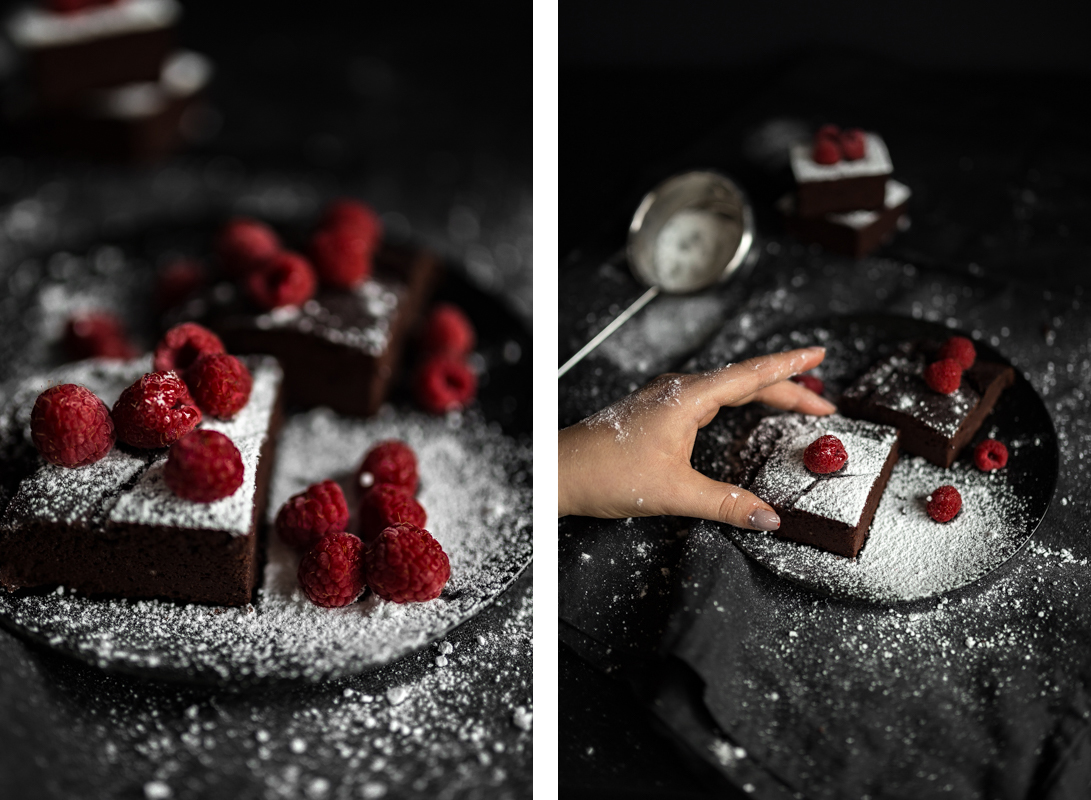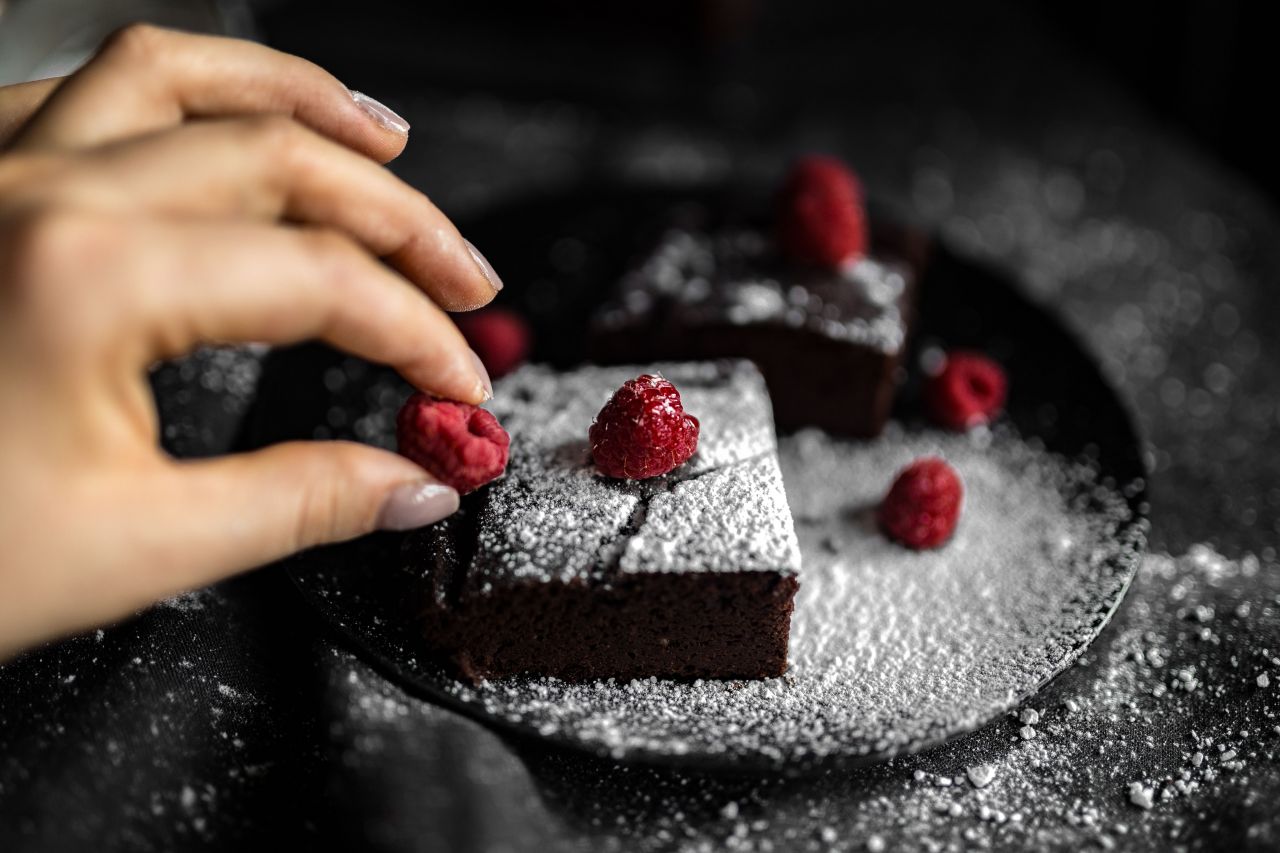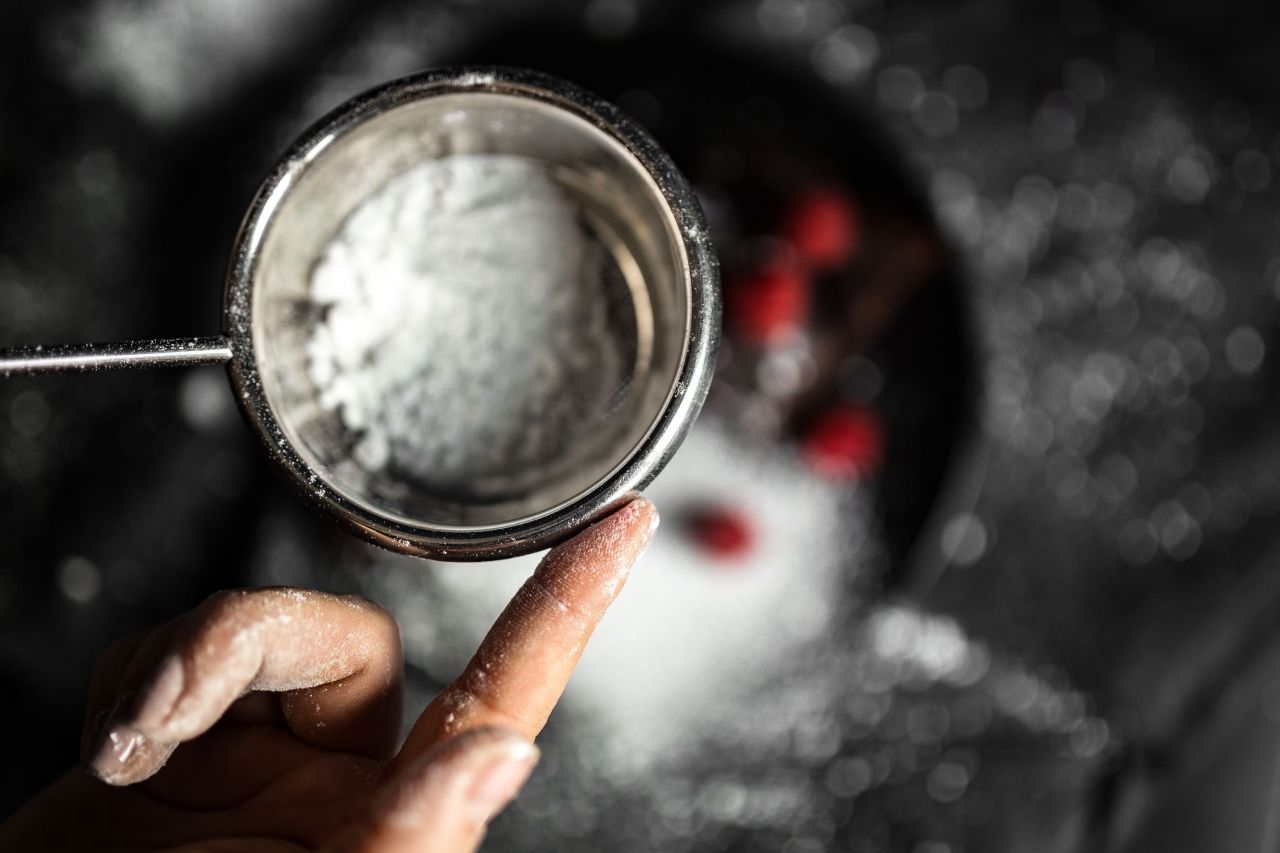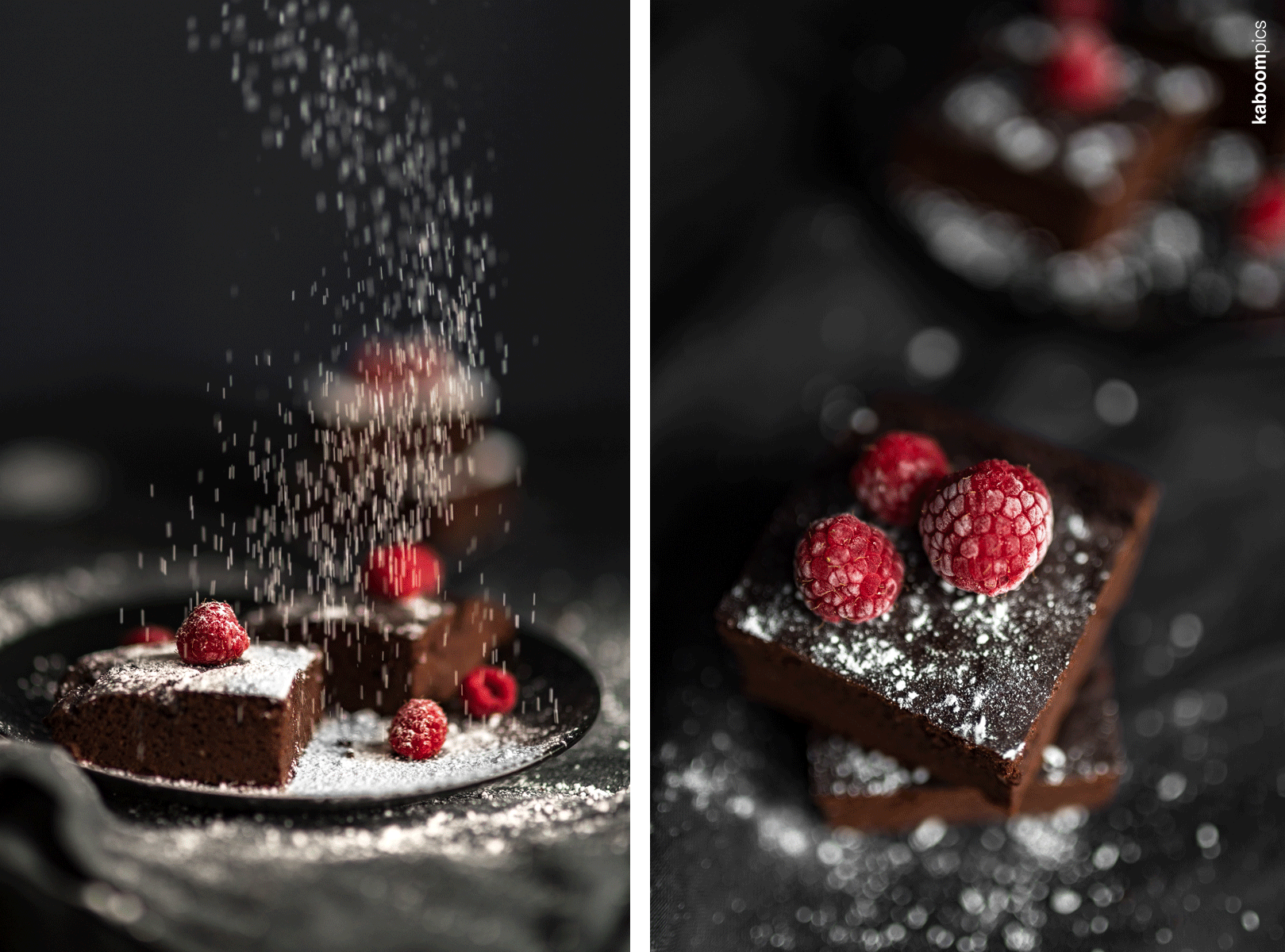 Photos from this session are, of course, available for free in the photo bank. They make a fabulous decoration of your culinary blog, or you can simply post them on your Facebook wall.
I strongly encourage you to visit my Instagram profile, when you will find not only the thoroughly polished photos that will make my website worldwide famous one day but also those that present the dark and dreary process of preparing the session. The powdered sugar is EVERYWHERE!