One of the top trends this year is… an IKEA bag?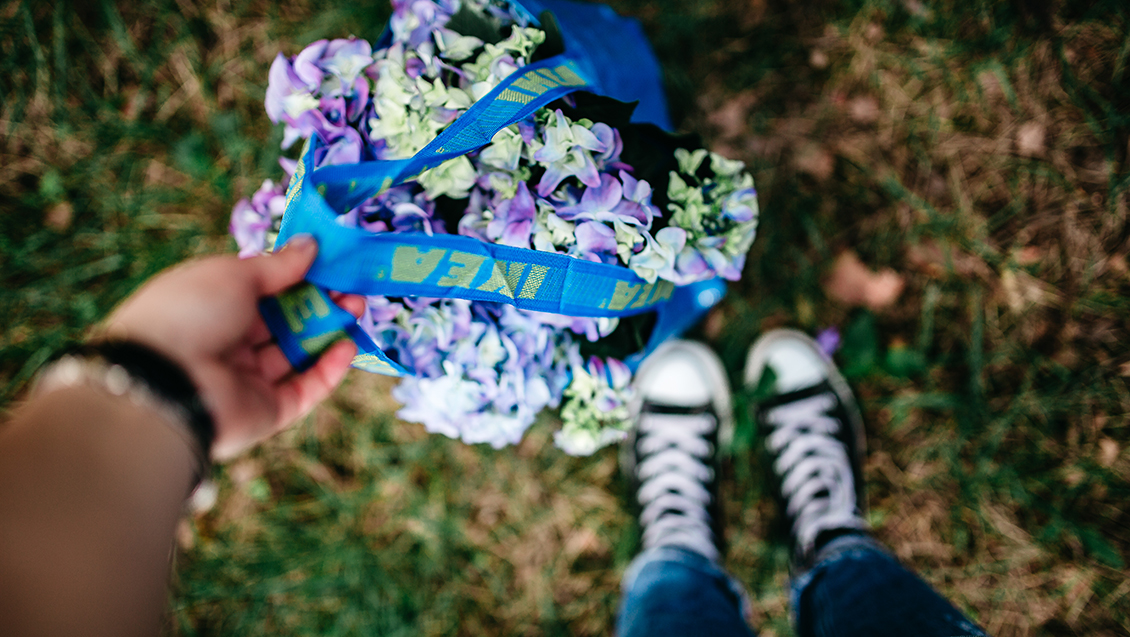 Not so long time ago the internet got flooded with pictures, posts, memes, and videos concerning one particular item – the characteristic, big blue shopping bag from IKEA. Everything began when Balenciaga, a French luxury fashion house, added an item to their online shop.
It was a (surprise, surprise) big blue bag that looked suspiciously similar to FRAKTA, a 99 cents shopping bag from IKEA. However, a skilled observer could notice the difference. First thing was the logo on it, and the second was the price on the label – a humble $2145 per bag.
It caused quite a stir, and the internauts, being one of the most creative groups of people, immediately began to turn it into a huge meme. All types of clothing made out of IKEA bag started to appear on the web.
One could not browse the social media without spotting the distinctive blue clothing – shoes, skirts, caps; pretty much a complete wardrobe with many add-ons. Even IKEA itself took the chance and presented some new design trends made out of their bag 🙂 It seems that the eye-catching, deep-blue clothing with an IKEA logo may steal the catwalks this year.
Now, here is where my story begins. I was spending last Saturday with a friend at her house in the woods, and during a coffee break, we were talking about this recent bag-frenzy. Then we realized that an IKEA bag was hanging on a hat rack, right in front of us. What a coincidence! 🙂
We could not miss such an opportunity. Sadly, none of us is a master seamstress, and there wasn't much time before the noon, so no fancy clothing here, but we figured out it makes a lovely flowerpot, as well as a hair band.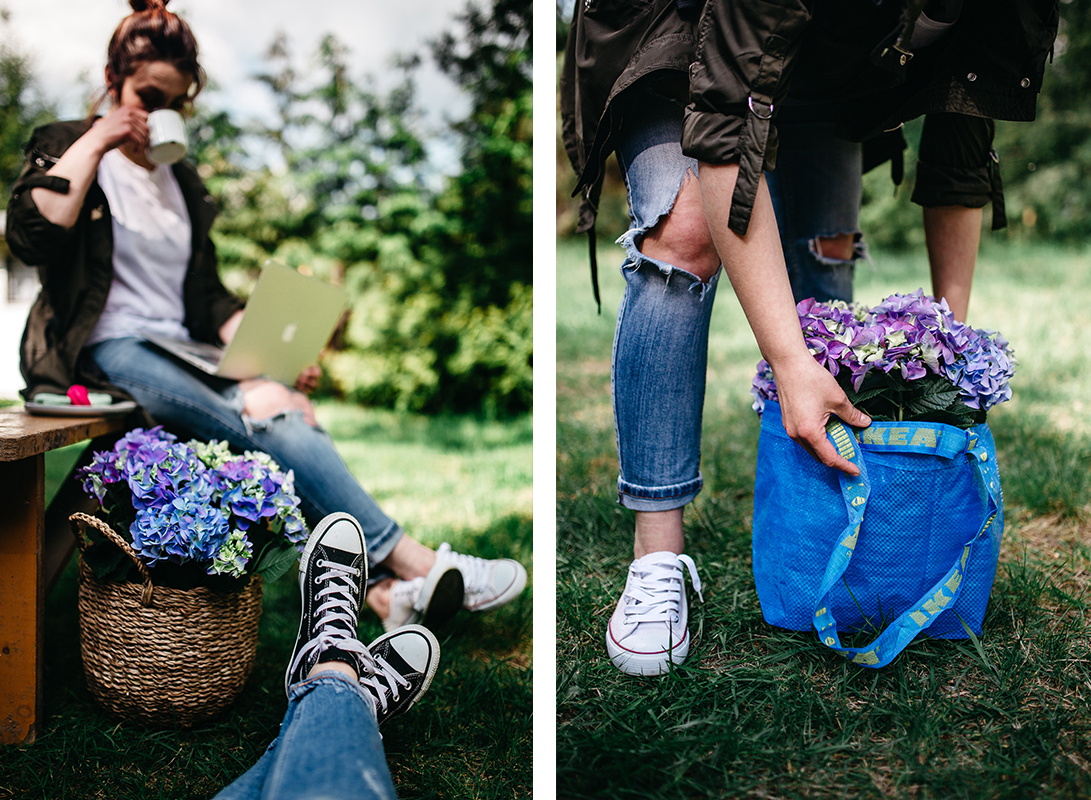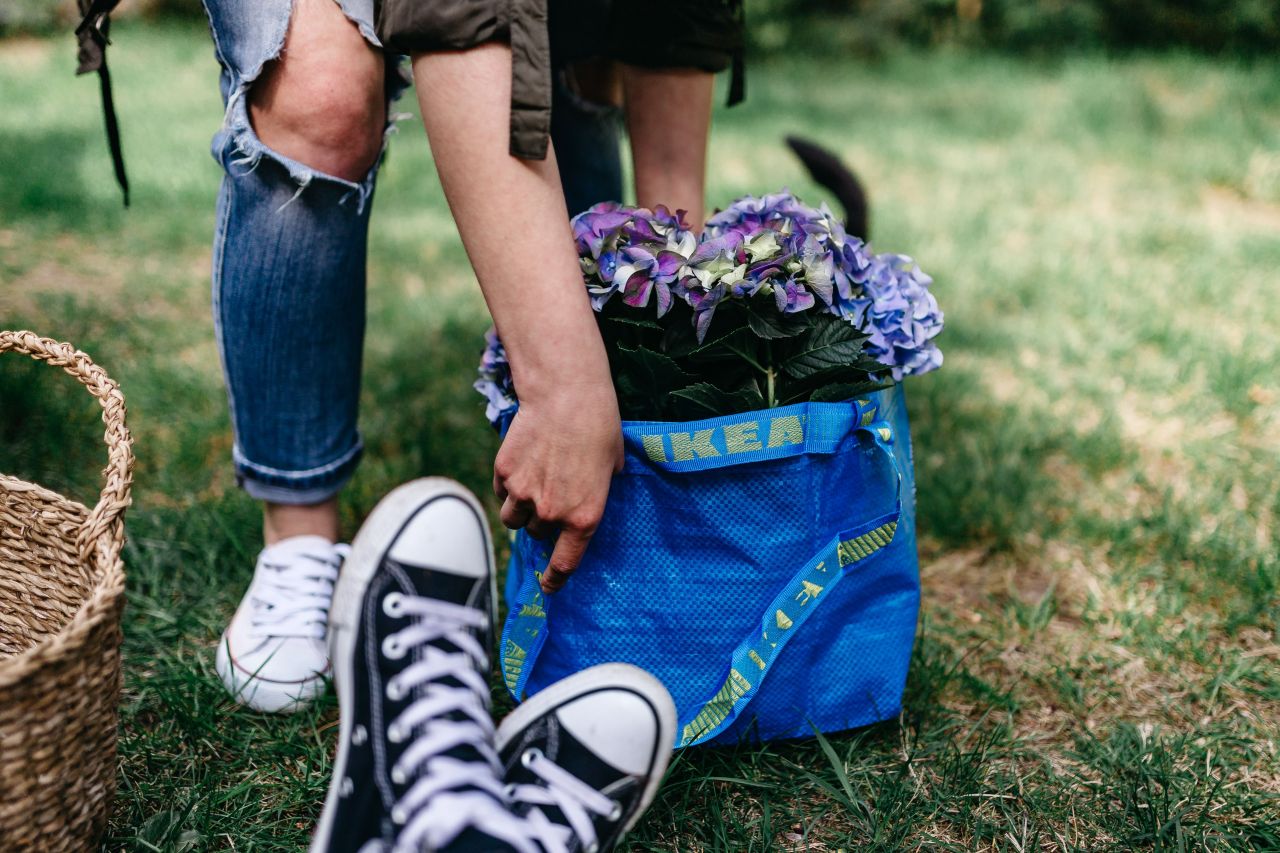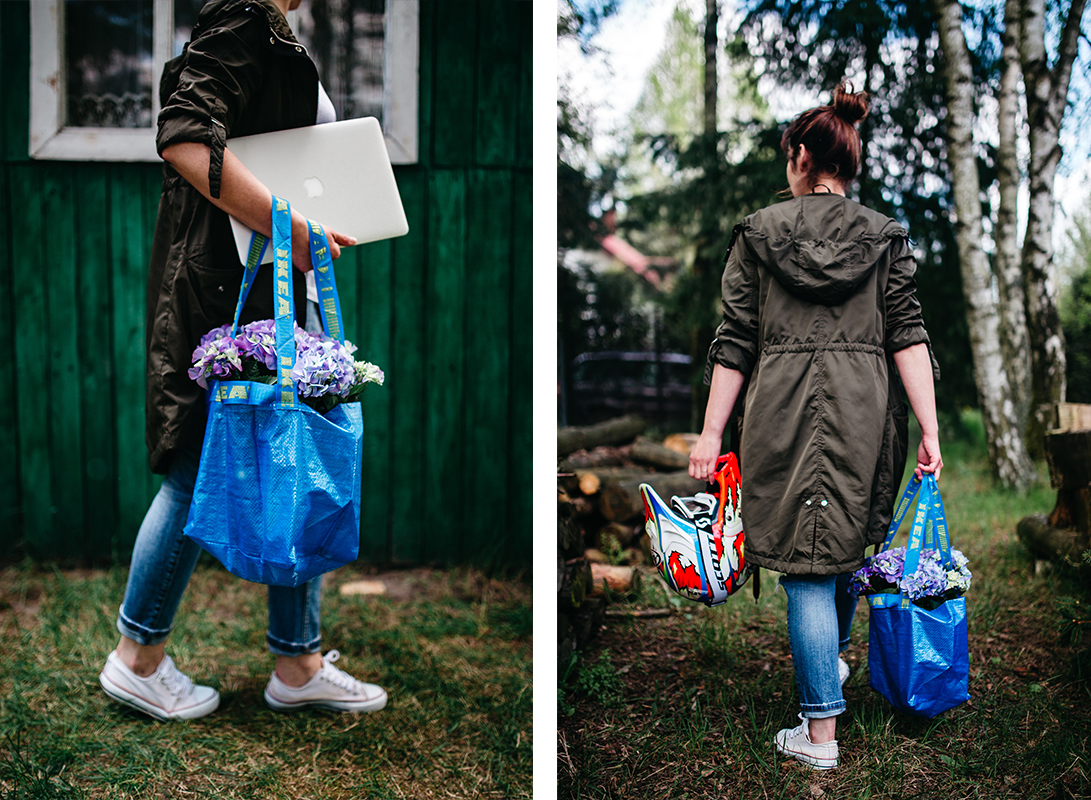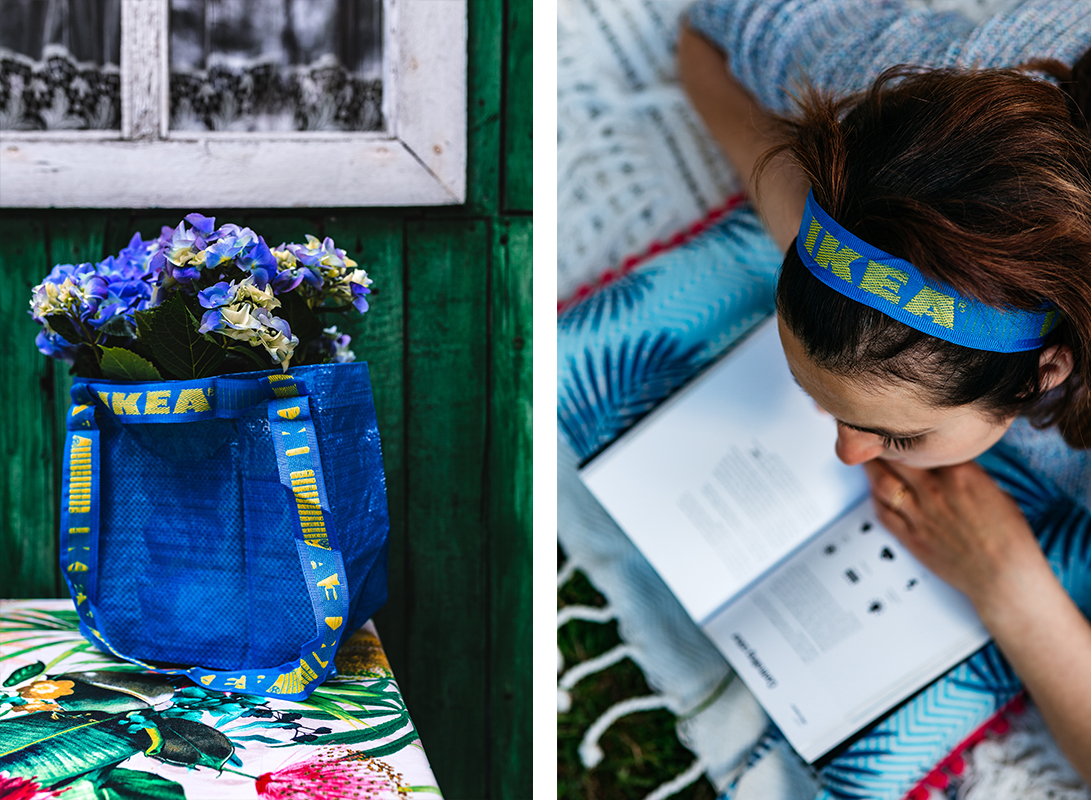 You can see the results of this improvised session, when you click the button below.
Visit the gallery and find hundreds of great photographs that you can use absolutely for free! Share your opinions and suggestions in the comments. I'd love to hear from you 😉