7 Rules of Adding Photos That Every Blogger Should Follow!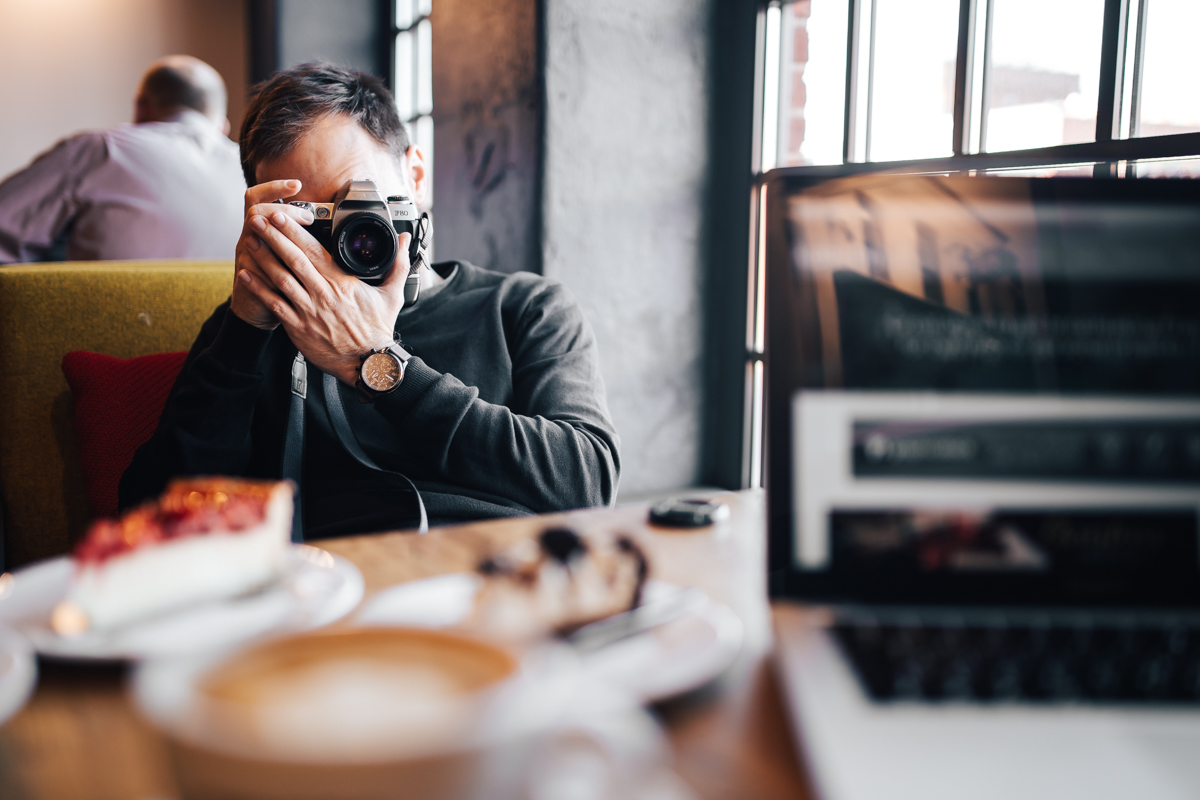 Adding photos to your posts at random and without thinking too much is one of the most common mistakes made by bloggers.
I often notice that photographs in posts are added according to the following rule:
– Not bad?
– Sure!
– So let's post it!
As a result, each photograph is from different session, in different colours, and in different style.
You can even come across huge differences in terms of the quality of the photographs. What's more, I see that some bloggers focus so much on showing their readers the things that are important for them that they don't pay attention to the quality of a photograph.
Let's face it: these mistakes affect negatively the overall aesthetics of the page
Imagine that you have the most beautiful template.
You invested a lot of time and work in it, and maybe even spent your hard-earned money on it. Your logotype is the cherry on top – it makes everyone envious.
However, something's not working, something makes your website uninteresting. Simply speaking, people are not thrilled by the look of your page.
What's wrong?
I often get messages and phone calls with similar problems concerning my friends and my clients' blogs.
At first sight, you can see that they need a different template, sometimes they lack branding, that is, a good logotype and specified colors.
Although when it comes to these areas I can make a masterpiece, my clients, which is a sad thing to say, often ruin my work by using, to say the least, bad or random photos.
Let's face it.
In recent years, blogosphere has grown immensely. Bloggers have become experts in their respective domains, so readers expect to be fed with not only high quality content but they also want to have it served in a beautiful way.
In our times, when Internet is full of kitsch and garbage you need to excel at both content and visual quality.
Instead of posting 20 texts a week, limit this number and put more focus on quality, e.g. photos. Instead of putting 20 photos in one post, choose only 5, but make sure that they will take your reader's breathe away.
Getting to the heart of the matter
Below I enumerated the most important tips which will improve the reception of your posts.
Telling stories through photographs
You probably didn't notice that but photos in magazines are often composed from general to specific. It doesn't matter if it's a reportage or a photo session of a product or an interior. First photos show a wide plan, next ones are narrower. The last ones focus on details. Here is a piece of advice for you, make each post a document, create a suspense. Telling a story with pictures is a complex issue, so I recommend you the articles in which I give much more thought to this topic.
Perpendicular… or horizontal!
See whether the skyline is straight, whether walls are perpendicular, whether a glass of wine is not about to tip over, and whether a flower is not growing diagonally. If you see that a frame is tilted straighten it immediately! Photographs that lack perpendicular and horizontal lines are chaotic and disorienting. This is a simple and short but a very important piece of advice.
Consistent white balance
See if all photos that you post have similar white balance. It doesn't have to be identical, but it should be very close. Take a look at white parts of photographs and if in some of them white colour is more yellow and in others more blue, then start editing in order to make them similar. This also refers to the overall colour editing of a photograph. Try to have similar colour style in all photos from one session. These two sets of photographs show the difference between similar (correct) and different colour styles in a session.

Quality of photographs
If you take photos by yourself and you still have doubts about their quality, then remember practice makes perfect! Work on your skills. Of course, I am aware that you might not have time or willingness to study photography. In such case, I recommend you to rely on professionals. Sometimes you need to swallow pride and make one step forward. Use photos from free or paid stocks, look for press materials, try to embed photos from social media profiles. If you have a budget, then start to cooperate with a photographer. You can be sure that it will give you a competitive edge and that the results will be awesome! However, beware that mixing professional photos with poor quality smartphone-type photography is still a very, very bad idea! Remember, consistency is a key to good impression.
Human factor
I'm not sure if such a term even exists, but this is certainly my favourite expression. I believe that this is one of the most important factors that affects the popularity of a photograph. I know it from my experience. In Kaboompics statistics, the photos with a fragment of the human body have way more downloads than those without it. My friends bloggers also notice that posts with the human being in photos are clicked on way more often. Well, you know what to do then.

Dynamics
This not only refers to filming but also to photography. So put some photographs showing movement in your photo gallery. It may be scattering flower petals on the table, spilling powdered sugar, pouring wine into the glass, or simply water dripping from the faucet.

Width of photographs
Each time after installing a template, I take some time and explain to my clients how to use the new version of their blog. A very important thing is to set one size of images in posts. This is usually just a fixed width which is identical to the width of the text. As I mentioned before, the human brain loves rules and symmetry, so we need to stick to clear rules in order to avoid chaos. Set the width for you blog and post photos only in this size. If you have many perpendicular photographs and you think that they will be too big, then make a collage and put them next to each other. In order to do this use a simple tool for creating such compositions called Canva.
[irp]