Kaboompics Recognition Roundup #2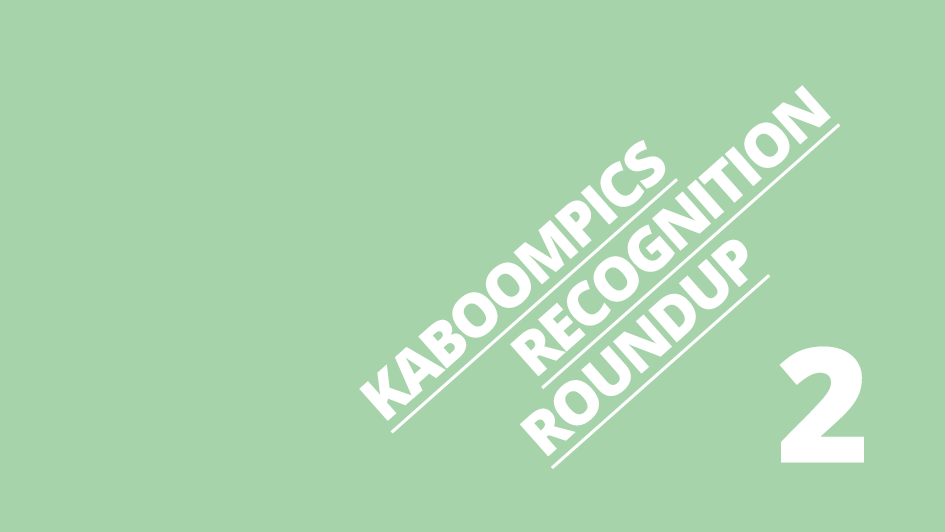 It's been some time, as we've been gathering links and researching websites, but it is here – Kaboompics Recognition Roundup 2!
Again, we want to give a shoutout to those wonderful people and services, who noticed Kaboompics and recognized our photos as one of the best on the web!
We try our best to give you the most valuable content – mostly free pics in high-res, but also some interesting social media content, and informative and entertaining blog posts 😉
Below is the list of 15 websites that acknowledged our work – we'd like you to know that we acknowledge yours, the web would be a darker place without you, keep up with the good work!
Every one should find here something interesting that's going to be helpful in their work or just makes a wonderful source to keep in your tab and read occasionally.
See you in the next KRR!
1. Picmonkey
Holy moly, that's one of the top 10k websites on the web! Picmonkey provides one of the best and most popular software for graphic design and photo edition – no monkey business! We couldn't have been more proud when we noticed Kaboompics among their list of  19 Resources for Free Stock Photos! If we ever make a list of best image editing tools (and we shall!), you're definitely on the podium 😉
2. Visme
Visme is a playa. They offer tools, templates, and graphics that in the hands of even the biggest layman can turn into awesome professional presentations and infographic. If you need to make any, you better check them out! We can tell they really know their business, mentioning Kaboompics as the great source of free photos and all 😛 Though the article is not young, it is definitely still relevant and helpful! Find out How to Create a Visual Style Guide to Help You Stay on Brand.
3. Preview
We love ThePreviewApp – the Instagram feed planner app with plenty of brilliant tools that can help you turn your Instagram account into a masterpiece – 0% effort, 100% fun! That's why we were so pleased to see the author, Judith Brieger, name Kaboompics as one of her favorite free photo stock in her 5 Steps to Make a Beautiful Puzzle Instagram Grid Feed post. Thanks, Judith!
4. Coostco
Oh my, we're going to learn some new languages! First – Dutch. Coostco is an all-in-one social media management software that helps you with customer management, social listening, publishing, analytics, and more. And though we needed a translator, we know that they speak warmly of Kaboompics as one of the best free photo sources in their 11 gratis stockfoto websites voor de beste social media afbeeldingen article. Dankzij!
5. RomualdFons
Time for Spanish! Aquí encontrarás imágenes de naturaleza, tecnología, animales, estilo de vida, belleza y moda, gente, viajes, negocios, etc. – That is absolutely right, Romuald! We got thousands of free photos in those and many other categories. Though we needed some help from Google Translate to find out exactly what Romuald wrote about Kaboompics, we knew that it was positive <3 We believe that not only Spanish speakers will find his 40 bancos de imágenes y vectores GRATIS article helpful when looking for sources of free images.
6. Contentmart
Dang! Just outside the podium 😛 But there are a lot of contestants in this 25 FREE Websites To Find Awesome Pictures For The Marketers article prepared by Contentmart – a digital marketplace where you can hire great content writers and optimize your content. A great example above 😛
7. Technig
As the name suggests, Technig is about technology. They publish quite a lot of insightful articles that help readers fix their tech difficulties. From time to time they also publish other stuff, like this Top 10 Free Stock Photo Websites For Commercial Use post. Thanks for keeping the watch guys!
8. AppInstitute
AppInstitute advertises their website as the easiest app builder online. If you dream of making apps for Android or iOS, but you were never good with programming, you can use their website to make an app without writing a single line of code! Is it true? Find out yourselves 😉 We can only say that we trust them, as they've proven to be very meticulous with their research in their Ultimate Guide to the Best (Free!) Stock Photo Sites!
9. Journalducm
Please oh please, write more about Kaboompics in French! We put it into the speech synthesizer just to listen to this wonderfully vibrant language 😛 It was as pleasant as finding our website in Journalducm's Freebiebucket. 
10. RepricerExpress
The Magnificent Seven Best Sites for Free Stock Images for Ecommerce, and we are among them 😉 First on the list! While RepricerExpress is all about trading (helping you increase your Amazon sales and profits with their repricing software), while we are free, there is no conflict in a mutual recognition 😛 Thanks!
11. Shillington
Kaboompics is especially wonderful – oh stop it, you! We're blushing 😛 A lucky number seven among the 20 Best Websites to Download Free Stock Photography in 2018. Shillington is educating and helping young graphic designers pursue their goals and careers. Not only they're great at what they're doing, but they also have one of the most beautiful website layouts we've ever seen :O
12. Begindot
What a coincidence. Much like Shillington, Begindot presents the 20 Best Free Stock Image Sites 2018, and, surprise-surprise, we're there! Also, you don't have to look far, a quick scroll down takes you to Kaboompics, the first position in their article 😉 We're honored! Especially when you consider the fact that Begindot offers resources for online startups, as well as WordPress themes, plugins, web templates, web design tools, and lots and lots of other stuff for the same target group that we have *wink*
13. Publicate.it
Okay, we will publicate.it 😀 Or, to be more precise, their 23 Mind blowing sites for newsletter images in 2018. If you're looking for simple ways to create great-looking newsletters, go to Publicate.it! If you're looking for great sources of free photos, check their post, and see what the CEO of Publicate, Chris, wrote about us! Or read it here, as we couldn't resist sharing:
In my mind some of the highest quality pictures in this list. You can also search by color and category, making it easy to find a variety of email stock photo. 
Chris, we're flattered!
14. Jennifer Meyering
Jennifer is a blogger and food photographer. She's blogging about tasty recipes, travel destinations, restaurant eats, and, occasionally, about Best Websites for FREE Stock Photos, where you can find Kaboompics 😉 Go girl!
15. Eric Liang
Eric does some great work as an entrepreneur and content creator, as you can see in his Ultimate List Of Free Stock Photos & Free Royalty Free Images. We need more people like you, Eric! 😉