Learn How To Take Viral Food Photos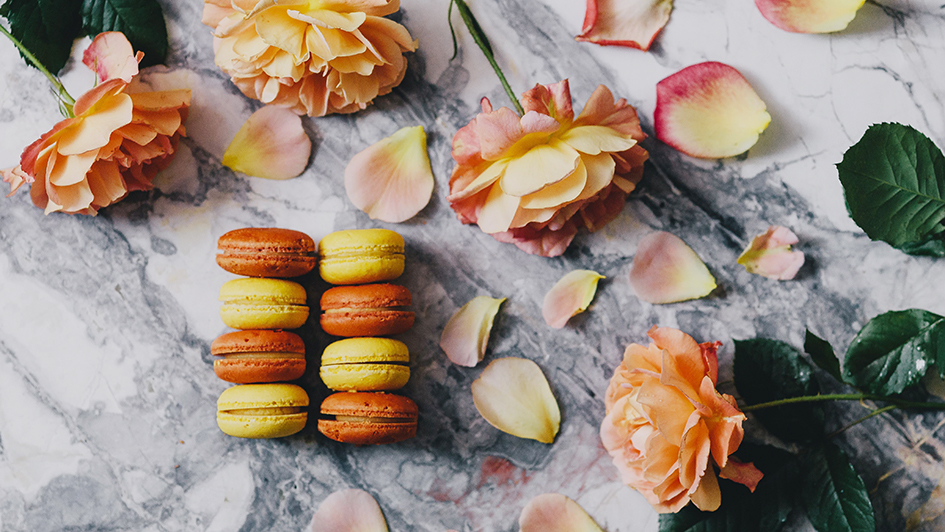 These days, there's a considerable number of people who go to fancy restaurants not only to eat a gourmet meal but also to take photos of it! Or perhaps the photo-taking part is the main reason? 😉 Today, I am sharing a few ideas how to present the contents of your plate in a way that will interest your viewers. If you are an Instagram user, this may be one of the most important skills to obtain. Learn how to take viral food photos!
It's intriguing how our culture has so much to do with eating and preparation of food. On every occasion, we try to show off by making the most elaborate feast that we can think of. We remember our grandmas and our moms spending whole days in the kitchen, before a big event.
Now, we took it to another level. Words of praise from family members were not enough! Today, we can show the whole world the intricacy of our meal, the flamboyance coming from the plate. But the competition is huge!
How can we compete with all those people, many of whom can afford to eat (and of course, take photos) at places where buying a napkin would run our wallets dry?
Well, we can beat them with skill and technique! A loaf of bread can make a better impression than the fanciest $200 meal if you know how to capture it!
Wanna learn how to take viral food photos? Continue reading 😉
Find the right angle!
There are, actually, two right angles. No less, no more. Just two. You either take your photos having your camera directly above the dish, or next to it.
It depends on the dish. If it's a fancy meal composed of many ingredients, you want to present them all so you will take the photo from above, which will emphasize its tapestry.
[rs_gallery_2 column="3″][rs_gallery_2_item image="2692″][rs_gallery_2_item image="2693″][rs_gallery_2_item image="2690″][/rs_gallery_2][rs_space height="25px"]
Others will look way better when photographed from the side, especially if they consist of layers, like a burger or cake. Best idea is to take photos from both angles, and then decide which are 'instagramable' 😛
[rs_gallery_2 column="3″][rs_gallery_2_item image="2709″][rs_gallery_2_item image="2710″][rs_gallery_2_item image="2711″][/rs_gallery_2]
Make the dish stand out
Remember that's all about the food! Don't let the plate, utensils, or the table cover draw your viewers' attention from it.  The best idea is to make the plate match the background, this way the food will attract maximum attention! Also, do not use the shiny cutlery, as it may disrupt the image with reflections. In short – use the toned the preps down in order to make your dish shine!
[rs_promo_slider][rs_promo_slide background="2741″][rs_promo_slide background="2742″][rs_promo_slide background="2744″][rs_promo_slide background="2698″][/rs_promo_slider]
Make it yours!
There are so many food photos out there that it's hard to get with something you've made to the bigger group of people. What can eventually get you there is the consistency and individualism. When preparing a dish, try to reflect yourself in it, make it one of a kind. The simplest of things like always having potatoes on the right, while salad in the top left corner can help 😉 It's similar to creating your signature brand – when a person takes a look at the photo of the plate, he or she should immediately recognize that it's yours.
[rs_gallery_2][rs_gallery_2_item image="2702″][rs_gallery_2_item image="2691″][/rs_gallery_2]
Practice makes perfect!
The kitchen provides a lot of opportunities. Being an aspiring cook, you can become a photographer. Being an aspiring photographer, you can become a really decent cook. Use this opportunity to excel in both! The more you will cook, the better the food will be, and your chance to take a viral food photo will rise.
And even if it turns out that this is not exactly your cup of tea, the skill and experience will remain, and you will make a great impression during family holidays! 😉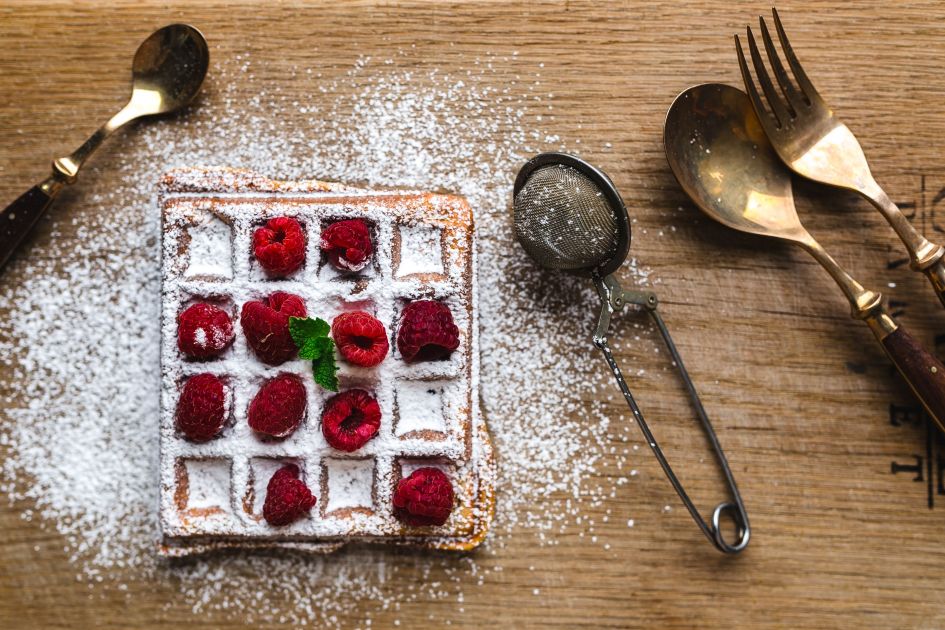 [rs_gallery_2 column="3″][rs_gallery_2_item image="2699″][rs_gallery_2_item image="2700″][rs_gallery_2_item image="2707″][/rs_gallery_2]
[rs_feature_box box_style="style4″ title="Download Free Stock Images" button_link="url:https%3A%2F%2Fkaboompics.com%2Fgallery%2Fphotos%2Fcategory%2Ffood-drink%3Fsearch%3D%26all_photos%3Dall_photos%26sortby%3Dmost%2Bdownloaded||target:%20_blank|" title_size="23px" content_size="16px" icon_color="#000000″ style4_image="2752″ icon_size="30px" button_text="Free Stock Photos"]But if you really hate taking pictures by yourself, go to Kaboompics and check our Food & Drink Free Photos.[/rs_feature_box][rs_space height="60px"]