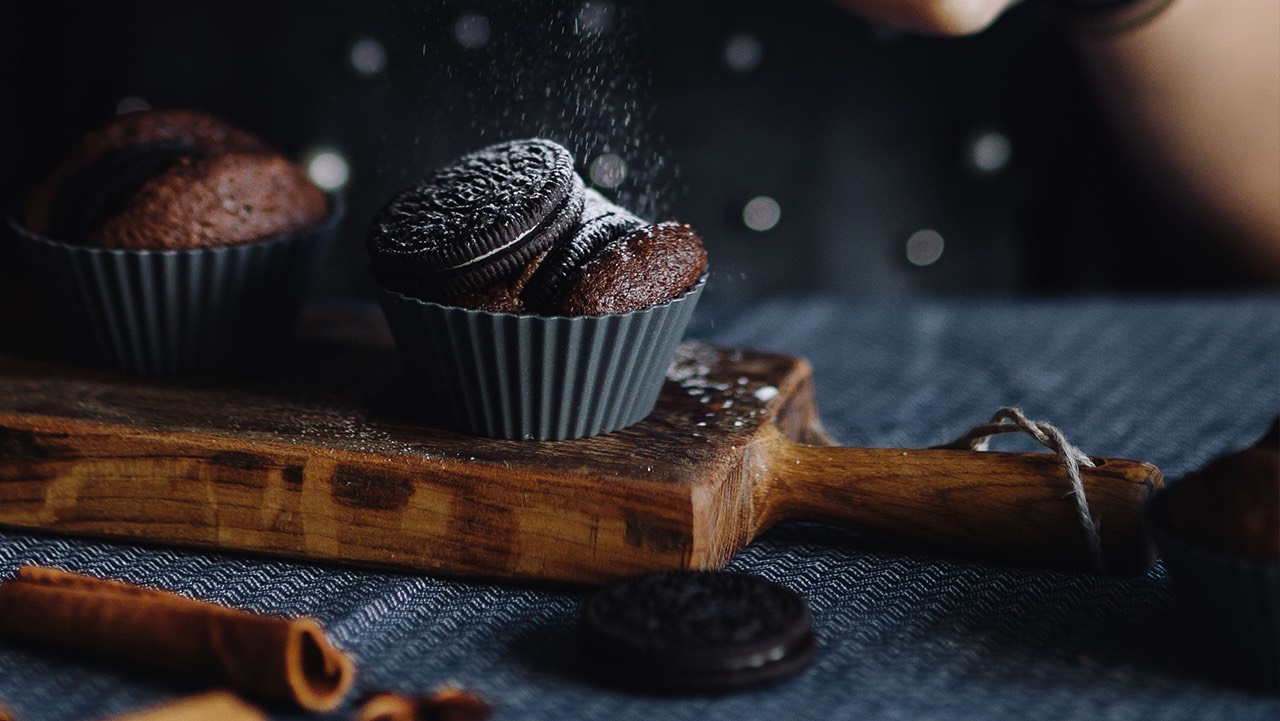 These muffins are just perfect for cold winter nights. I associate them with winter months, December, January, and February, where one feels a massive inner need to absorb huge amounts of sweets, especially chocolate. Oreo cupcakes are easy to make and they taste delicious! Be sure to try them.
Ingredients:
350 g flour
1 teaspoon of baking powder
3 tablespoons of bitter cocoa
3/4 cup of sugar (approximately 180 g)
2 eggs
3/4 cup of milk
150 g butter
about 12 Oreo cookies
---
The way of preparation:
Mix together all the powdery ingredients. Melt the butter. Mix the wet ingredients together. Combine the wet ingredients with the dry. Pour the mass into the muffin pan molds, put one Oreo cookie into each space and bake in the oven preheated to 185 degrees.
[irp posts="570″ name="Gluten-Free, Red Bean Brownie with Peanut Butter"]
You can see the effects on the photos. Trust me, these muffins are so yummy you just have to try them!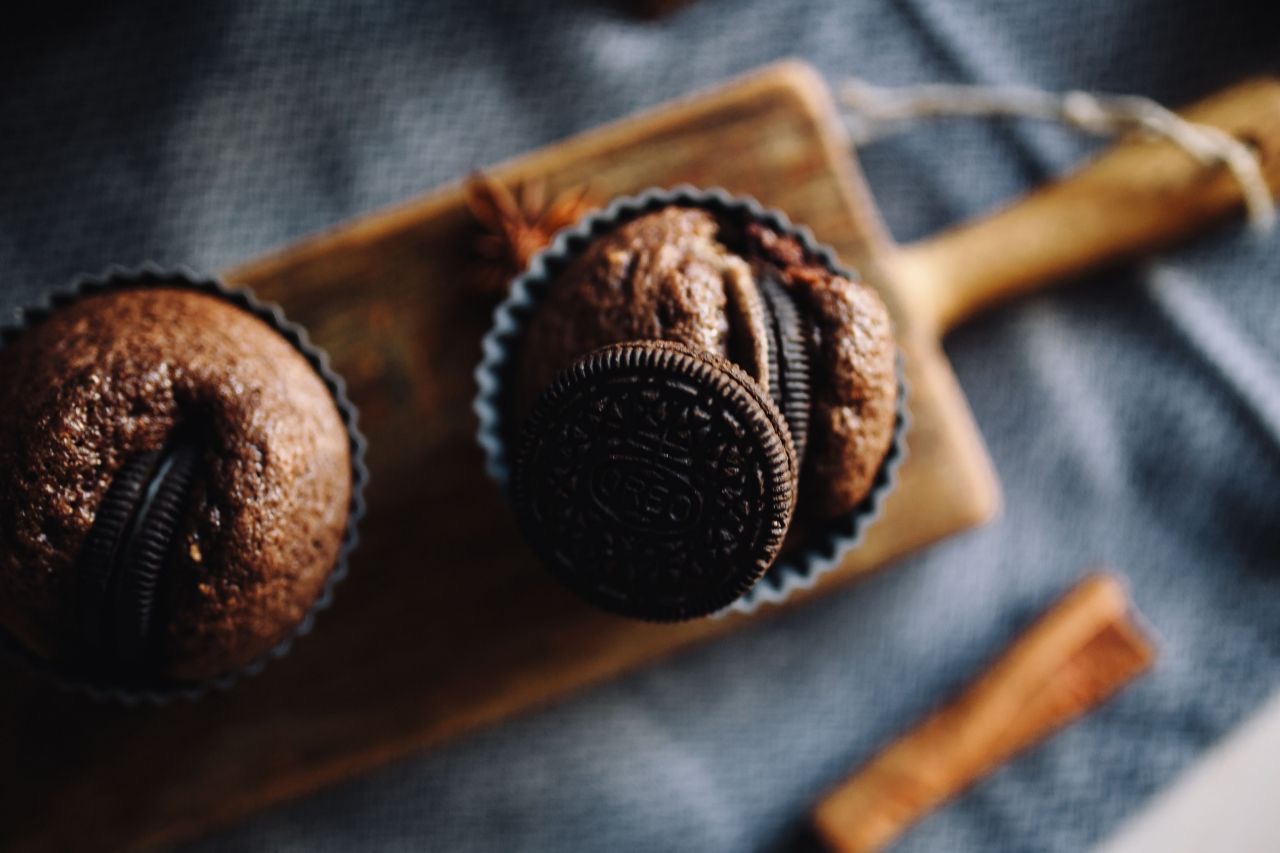 However, if you are here for the photos, they are free. And you can find many more on Kaboompics. Watch out though! I take photographs more delicious, than the food I make 😉
Photo: Karolina // Kaboompics
Stylist: Karolina // Dziękuję Było Pyszne Blog
ZapiszZapisz