Looking For An Interesting Photographic Gadget? Try Canon!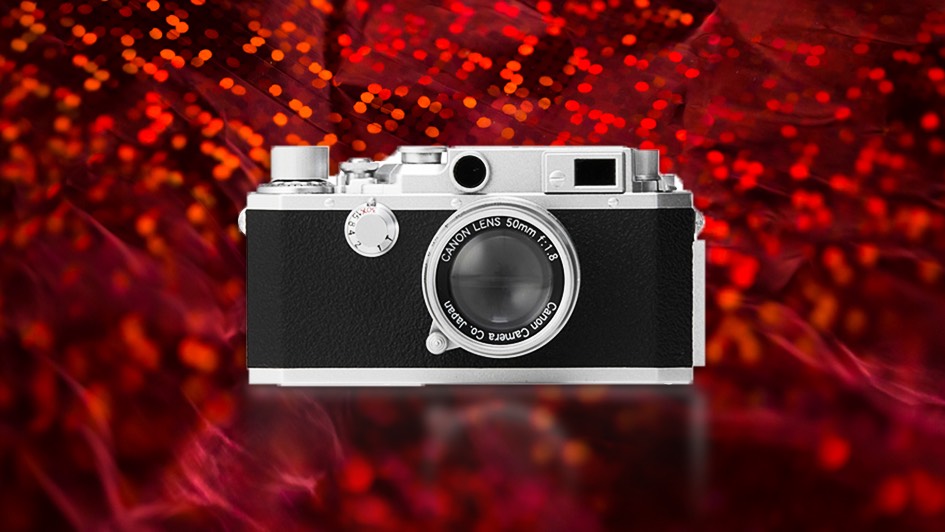 The Christmas Eve is approaching and with it the huge presents-buying fever! We will make use of the situation and present to you some of our top choices for Christmas presents.
We hope that you will find a lot of inspiration here and that your relatives and friends will find the presents received from you a pleasant surprise! So, without further ado, let us move on to our first choice.
Kaboompics presents –  The Canon IV SB USB Flash Drive
The first models of this camera came to market in 1951! Back then it cost what would be $1500 now. Today, you may be able to find some of them on auctions, if you are lucky.
However, if you like the design and would like to have such contraption in order to show your friends, or maybe you have a Canon enthusiast among them, and you are looking for a Christmas present for him or her, Canon comes to your aid with a limited version of Canon IV SB USB Flash Drive.

It has 8GB of storage space and looks exactly like the 70-year old IV SB model. You can even switch between the lenses. Cute! The price, though, can be a little prohibitive to those, who are not big fans. $80 for an 8GB flash drive is a bit too much. Unless you are all about the looks, not the usability 😉

Canon is clearly getting ready for the Christmas Fever, as they've recently launched a series of cool gadgets based on their products. Among them are mugs that look like Canon lenses, portable fridge looking like the camera bag, or thermos with a Canon cameras on it, printed in a chronological order.

Check out the rest of the products on Official Canon Fan Goods store. Better translate it, if you don't speak Japanese! 😀  (But you can also find them in the USA Canon shop)
Do you think Canon's ready for Christmas? Well, they don't have a lot of gadgets, but surely have quite a number of great cameras!
This is just a starter – there will be plenty, plenty more! We will browse shop after shop to arrange a HUMONGOUS LIST OF CHRISTMAS PRESENTS! Best products at best prices! Everyone will find something for themselves. Coming up this week, stay tuned!
ZapiszZapisz
ZapiszZapisz
ZapiszZapisz