6 Tips For a Perfect Backstage Mood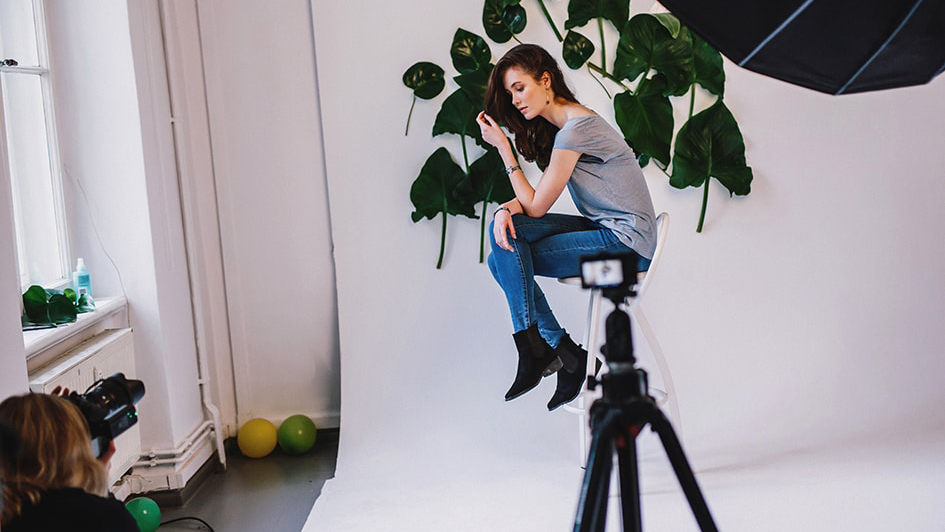 The photo session is a cherry on top of a cake, which is tasty but takes a lot of time and effort to be made. That's because its ingredients are: the preparations for the session & often long and strenuous postproduction.
The process of taking photos is for me the feast. It's the most creative time and although everything is carefully planned before the session, as Woody Allen once said: "God laughs at your plans".
Often the best picture is taken by chance. It's a sum of coincidences, a combination of proposals not only coming from the photographer but also a stylist/assistant or even a makeup artist, because the work on the photo session equals several hours of brainstorming.
There are, of course, certain frames from which we cannot get out, that is, a product. If it's a fashion session, clothes are the most important. Face and makeup in case of the beauty session, etc.
What can we do to make the commercial session work out and how does it look like from the kitchen?
Here, I'm sharing some tips for a perfect backstage mood!
Moodboard
Moodboard, to be precise, stands for "inspiring photographs." They are prepared earlier in an agreement with the photographer and the ordering party. Such images show specific frames, dominating colors, atmosphere, and style of the whole session. This is very important for systematizing the work, not only for the photographer but also the make-up artist. The model, after seeing the moodboard, knows how she or he should pose in order to fit into the previously established climate.

Light
Light determines the climate of the session and it takes a lot of time to set it properly. Of course, the concept is already known before the session. In case of this one, I already knew that I wanted to use the daylight and add only a little bit of lamp. I needed softness and naturalness.
Music
Music – which may seem strange at first glance, but it is very important to me. There is no session without good music and it's not just about relaxing the crew and introduce a warmer mood. The choice of music itself is crucial because it imposes pace and makes it easier for the model to catch the feeling the photographer expects. Imagine a fashionable children's session with ACDC music 😀 If the photos are to be sensual and static, you should choose similar music. For dynamic photos, we choose music that will give us energy.

Scenography
Of course, there are often completely 'saute' sessions without additional attributes, but often it is the scenography that builds the whole picture. In this session, the leitmotif was supposed to be a leaf, because the jewelry collection is entitled "botanica". However, there were no concrete proposals, rather a loose idea of holding the leaf or putting it somewhere next to it. During the session, a clever notion came up – to glue the leaves to the cyclorama. And it was, as Borat might have put it, 'great success!' It crested the whole session. The process of taking the whole photoshoot is an extremely exhausting activity, not only physically but above all mentally. You have to be focused to the maximum, keep your mind open at all times and constantly think what to do to make it even better.

Set-planning
In case of a large number of the outfit and makeup changes, it is very important to plan the right order. Meaning – what goes with what and what do we add (that's a lot of whats :D) Frequently, outfit change is also connected with the change of set design and makeup, so it is good to have everything arranged, so the chaos that's unwanted by always present guest during each session is strongly controlled. What may seem obvious to some people is not necessarily obvious to others, but we better make sure that there aren't many flaws in our session. I'd like to draw some attention to the basic activity which is still being forgotten quite often. I'm talking about ironing. Believe me, sometimes "stylists" forget that it's their job, and I've already seen wrinkled clothes in a session for a large company. As a photographer, you are the buckle that holds several people together and it is you who signs up for the final product, so be vigilant!
A Good Humor
There is nothing worse than a huffy photographer. If there is a dense atmosphere on the backstage, there is no possibility that it won't be visible in the photos. The play and positive vibrations of the whole team guarantee a successful session.