Welcome to the brand new world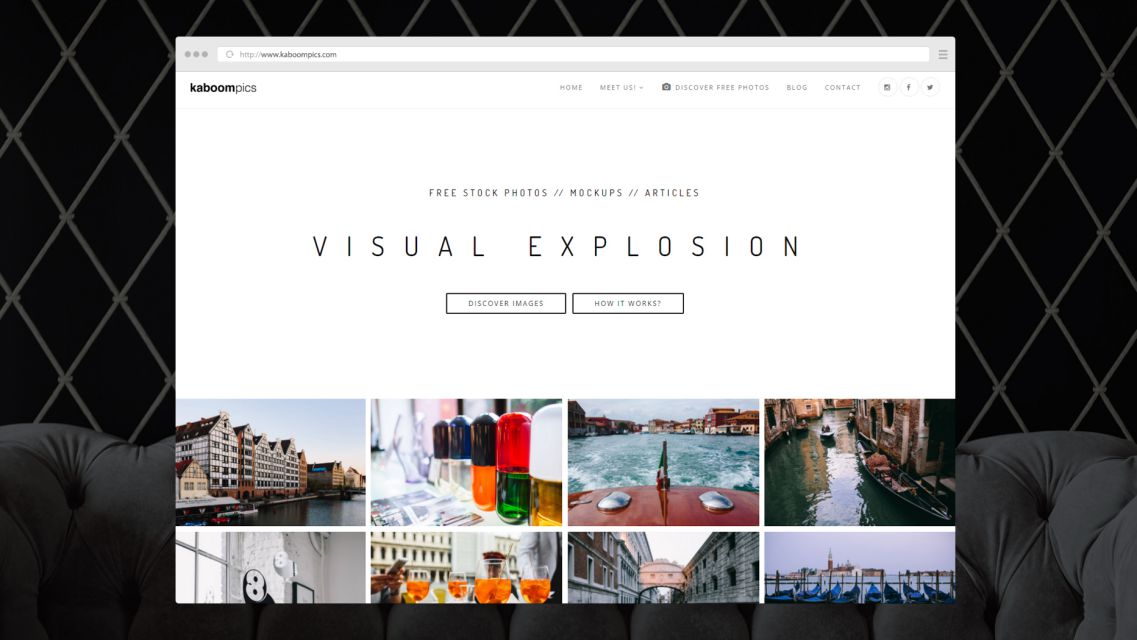 Greetings from the new version of Kaboompics – one of the first free photo stocks developed in Poland. My name is Karolina and I'm the proud owner and sole photographer here. Welcome to my world! I almost named it a "brand new world order", but there are still some things unfinished and so my plans for world domination are not yet complete. I'll keep you up to date, though. In the meantime, enjoy (and admire, because it's reeeeeaaally cool) the spanking new website!
New Kaboompics is black and white, while the previous one was gray, slightly blue, somewhat bland. For the past year, I've been wondering what color scheme I should employ… I had ideas to incorporate lime, pink, violet, cobalt, and all variation of gray. Finally, I decided on black and white, because I was unable to choose just one color.
Kaboompics is always evolving, growing, changing, and improving
One thing that remains constant is my love for flat minimal design and the motto of "Less is More". The Layout shouldn't take the attention away from the photos, which are the true stars here, and I feel that the minimalistic design is perfect to present the content.
The new layout is a ready-to-use template bought from Themeforest. Now, you might ask yourself why a website designer like me would use a theme made by somebody else. The answer's quite simple, even if somewhat embarrassing. Yes, I could've designed this layout myself, but you know how it is, when something concerns us too much, we may break it, instead of fixing.
The truth is
I've been working on a new layout ever since the site was first launched. I could show you millions of versions I've come up with. And if it was left to me and my perfectionist ways, there wouldn't be a new Kaboompics (though, admittedly, there could've been a new world order). However, I must admit that using the ready-to-use template was not as easy as I thought.
Next time I decide to redesign the page, I'm actually going to try and do that personally, as Kaboompics turned out to be quite a sophisticated service that requires an individual approach.
What's New?
Site layout, including the color scheme and a search engine that will allow for additional filtering based on whether the photo is vertical or horizontal,
New categories: lifestyle, nature, food & drink, urban, people, technology, interiors, things, animals, business, beauty & fashion, home decor.
Sorting the photos that are featured, newest, oldest, most or least downloaded,
A way to display the photo in a grid (showing more photos on the page),
A way to quickly download photos in their full resolution without the need to open the photo first,
Possibility to download the photo in three sizes: original, medium and custom (where you type in what width you want and the site will automatically adjust the height to keep the ratio intact),
A unique feature that automatically displays a color palette next to every photograph that we view. See how many possibilities it can offer in the article about it.

For the inquiring minds, to each photo, we added information about the camera that was used to take the photo and with what settings the photo was downloaded,

To each photo, we added details regarding when the photo was taken, the date when it was added to Kaboompics as well as the number of downloads, the number of views, the size of the photo and how old it is (in days),

A blog, where I will share tips and tricks I've learned over the years, as well as some "behind the scenes" stories I know you will enjoy,
Meet Us! – We used to have just two sections about us at the old Kaboompics: "About" and "Terms". We have expanded them, and we also added other sections, like License & FAQ, How it Works?, Cooperation and Press Kit which you are welcome to use if you want to write about Kaboompics,
What people say! – a section on the main site where I'm putting quotes and testimonials about Kaboompics that I've found on the Internet. If you want to share your opinion and have it appear on the site – email me!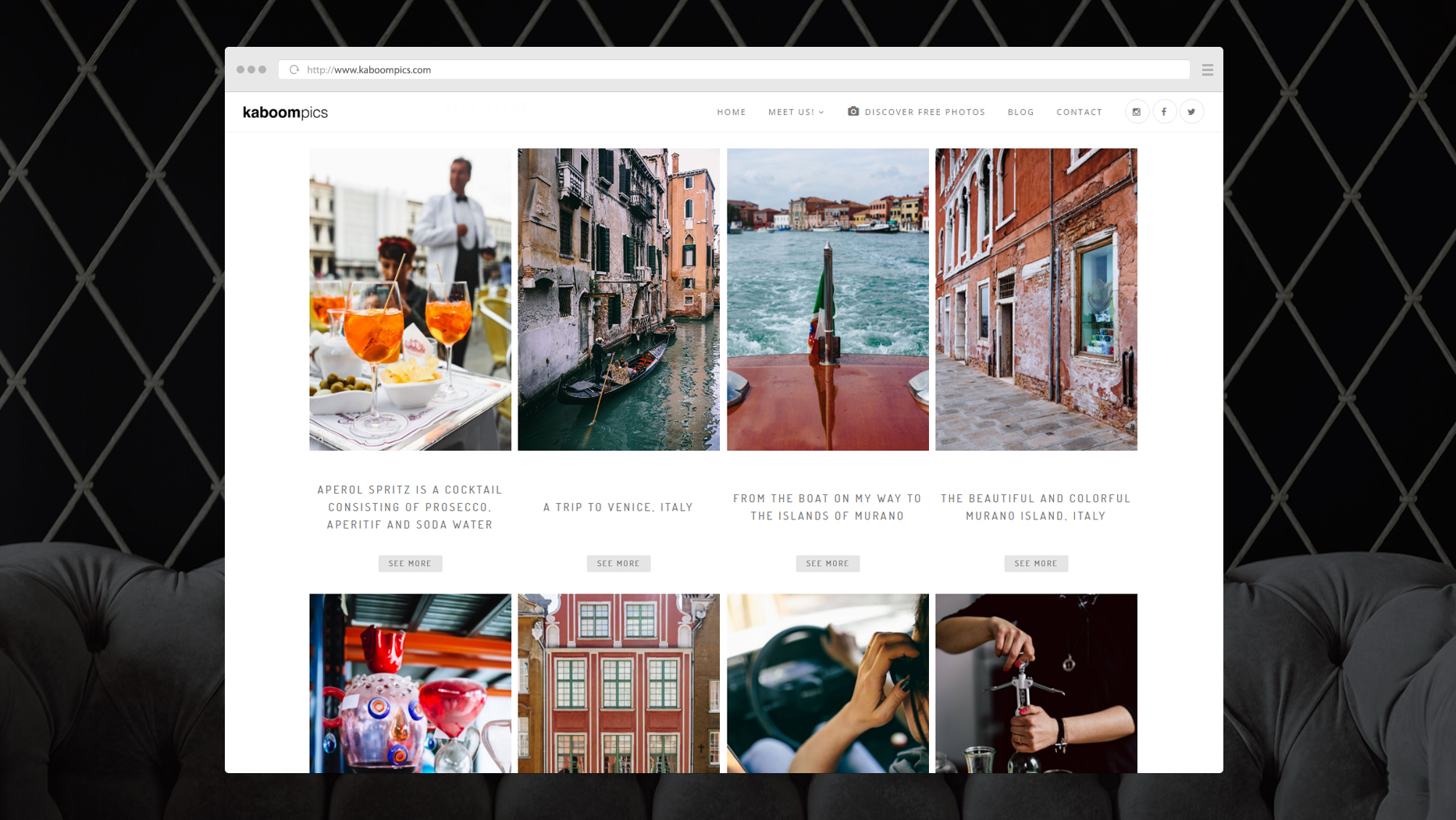 Now, I hope you like the new look and all the new photos I've added to the site – manually, I might add, to make sure there are no troubles with downloading them (as was the case with the previous design).
In the separate blog posts, I will thoroughly explain the new functions as well as the possibilities they offer. I'll describe every detail so you will realize how ingenious this website has become! Muahahaha! 😉
Explore, enjoy and let me know what you think! I'm really excited all the changes, how about you?