What are the most popular design trends in 2017?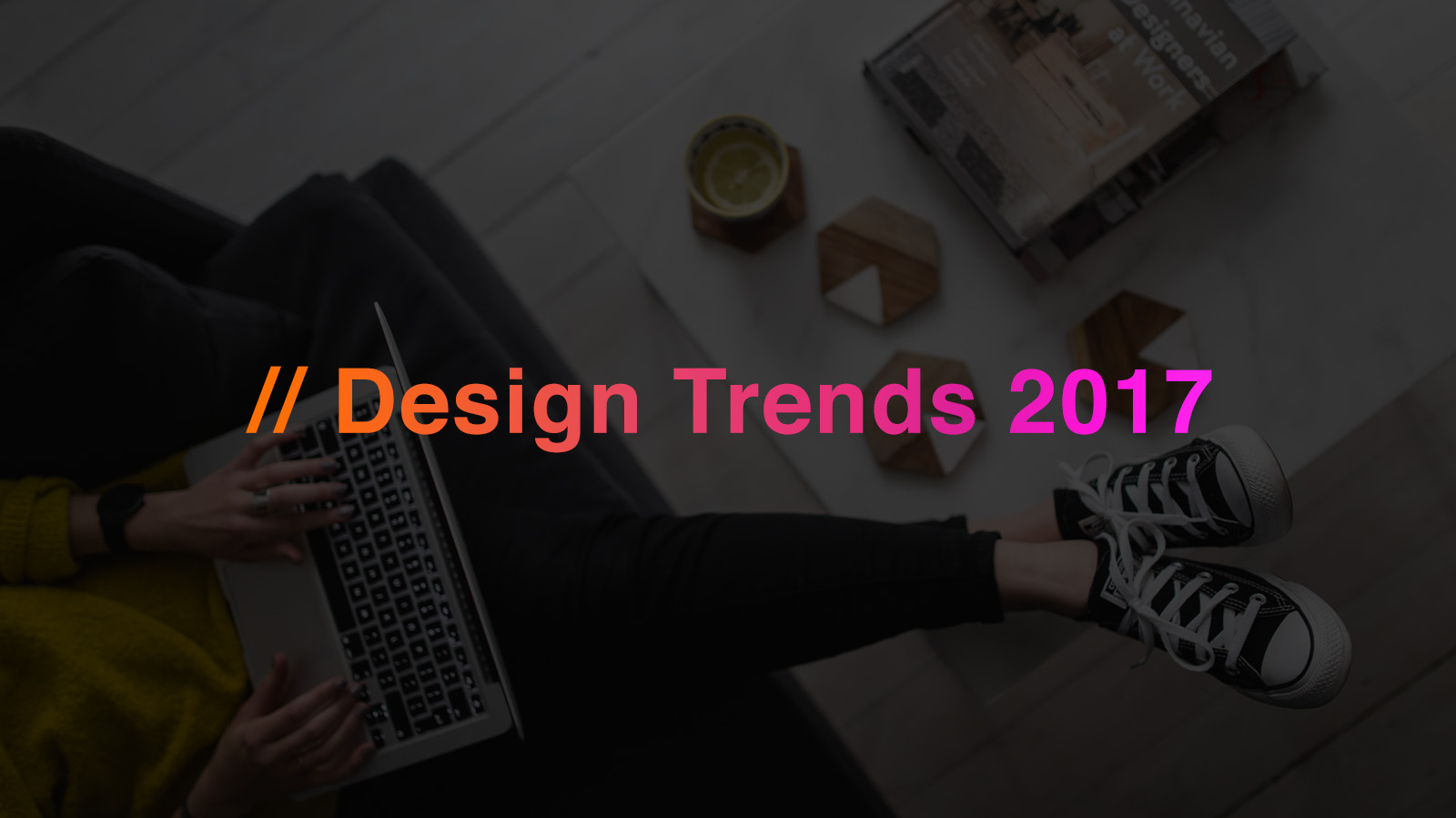 Fashion and design are undergoing constant modifications. It is really hard to keep up. Trends come and go, so if you are in the designing business, you must constantly be on your toes, not to miss the important changes.
Fortunately, I may be able to help a little. After sending my little spying squirrels here and there to gather information, I can share with you some facts about the graphic design trends that are trending high this year! Or they already were. You know, it's really changing fast.
Google Fonts
Definitely better than this wretched Comic Sans. Universal, mostly free, and there are 818 of them to choose from!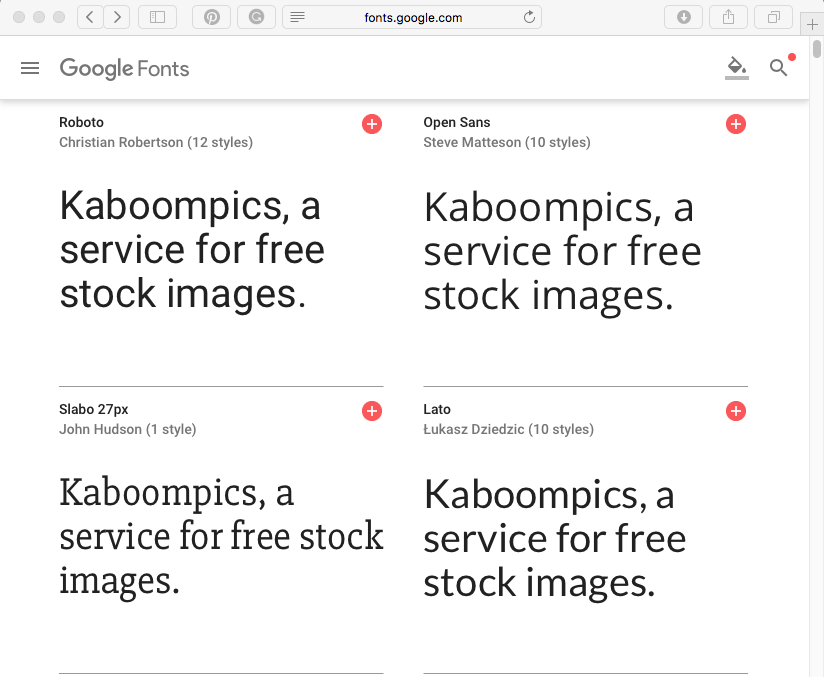 Gifs & Cinemagraphs
You won't find an Internet discussion without a single gif. A well-placed gif enriches the content, draws the attention of the reader, and can stay in somebody's memory for a long, long time. Cinemagraph is something much more different than the ordinary gif. This is still a regular image but it consists of small elements that are in motion. It adds more liveliness to the photograph, making it more interesting and unique.


More flamboyant colors
David Bowie sadly passed away, but his love for colorful designs remained, and it is trending like crazy! However, you must have at least a small aesthetic sense to play with that.
Hand-drawn Graphics
Artists who sell their works to Internet companies make a ton of money. And there is always a need for more. People who like to draw (and have some talent in this field) may be able to live off their passion.
Minimalism
More is less! Or something like that – the ability to display everything that viewers want to see without overwhelming them with content is very appreciated.
Duotone
We use Duotone to present the contrasting colors of an image to bring out its middle tones and highlights. Such photos catch the eye of every visitor that comes to your blog. The color palette feature on Kaboompics may help you create duotones. (RELATED – COLOR PALETTE)
Strong Typography
THE MORE VISIBLE YOU ARE, THE BETTER! 🙂 Well, not really, big letters are mostly annoying. But it does not change the fact that combinations of mixed font and letters in bold are appearing on websites more often. Will this trend survive for long? I do not think so. Thus, I'm going to stand by the elegant design. Attacking people with the bold print is not the best idea, in my opinion.
Authentic Photos
This is definitely not a passing trend. All sorts of content are being created on a daily basis in amounts that we cannot imagine. And most of this content needs photos. Not some ordinary, generic stock photos, but those natural, made with passion, actually presenting something. I am very proud to be able to offer you such photographs on the website that I've created. And I share them with everyone for free.
Times are changing are so do the trends, While I am writing this some new ones may be popping up somewhere. If you feel like I missed something that should have been mentioned, let me know in the comment section, and I will definitely check it out! 🙂