One minute, for some, doesn't have to mean much. In terms of content though, 60 seconds sound like ages and allow you to do lots. According to Smart Insights study "What happens online in 60 seconds", 3.3 million Facebook posts, 150K emails, 1440 WordPress posts, 66K IG photos and 449K tweets are published or sent every minute. These stats simply mean we publish so much content that it requires to go an extra mile to stand out of your competition and make your content shine. It also makes your target groups more picky about what they want to get familiar with.
So, yes, content is still a king, and I can't predict the abdication any time soon.
Do you know about Raffaello?
Sweet, coconut balls' marketing claim is "More than a thousand words". Without a doubt, those sweets can tell you more than 1000 words – same as pictures and photos can replace thousands of digits and words. That is why marketers use images to enhance content: because a photo can tell the story itself. 
However, even if it seems that marketers got straight into the middle of the ocean of possibilities, they very easily can drown. Moreover, chances can turn into struggles. 
One of the main struggles is to create valuable content and not only catch up with competition but take them over as well.  Also, here comes the challenge: to find images reflecting emotions and going along with your content. To find something that is spot-on and hides real feelings behind. To find something that is not a part of a staged photo shoot, but can tell "more than a thousand words". 
Your audience can't and won't trust photos they can find anywhere, with any context: and therefore they won't believe you and your content. If you use popular pictures for preparing content, it can be regarded as untrustworthy.

 
People don't want any content: people love content they can identify themselves with. We love storytelling. We create emotional content, we are trying to impact on people's minds – and we can't do it with many, many photos available throughout the Internet. 
Marketers and publishers use his photos to visualise grandfathers, fathers, teachers or… doctors? Not that long time ago we could have seen him portrayed as an imagined doctor in one of the Polish lifestyle magazines. How can you trust a stock photo in such matter?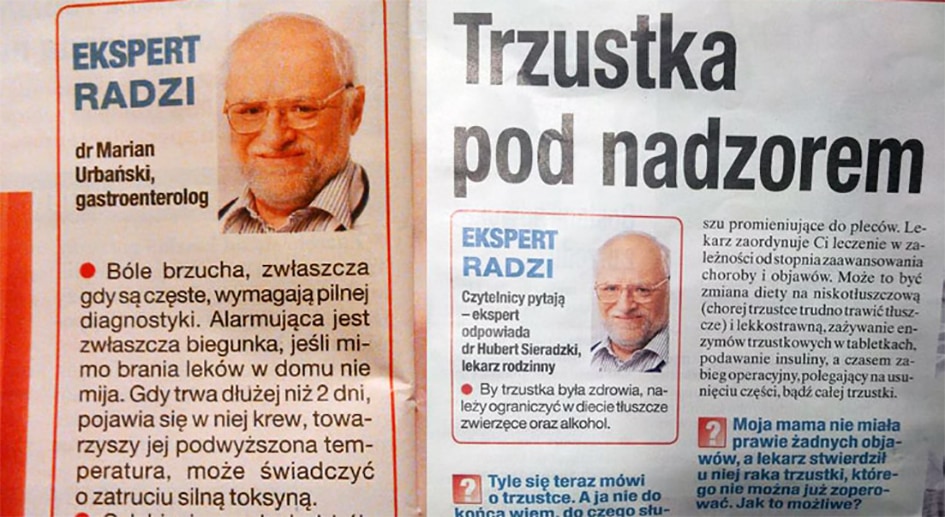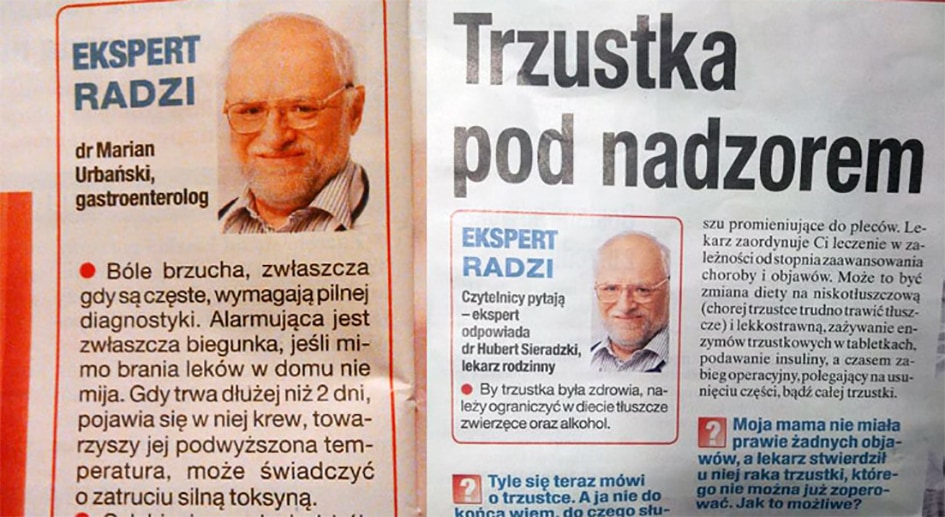 Imagine a beautiful piece of content with a photo that just does not fit at all.
A picture you had to buy and use your stock credits for, but you know that something is not right… and you bought it, cause you didn't have a choice: while you do have it. 
You have smaller, independent stock websites that distribute ethereal photo content, often for free. Yes, you still have a probability of someone using the same photo: you can be forgiven, though, as it is another level of authenticity, with pictures coming from real life and experiences and reflecting real feelings. This is quite a contrary to photos you can find at big sharks' websites that impact your payroll: often staged, often fake, often "too" beautiful while you need something so real that it hurts. Small stock photos' websites can be underestimated; however, you should take a deeper look at them as they are often managed with people with passion.
You have several services, where you have access to real, non-commercial photos from social media that you can legally purchase. You can regard it as a "social stock", and this could help you resolve your struggles. You may even use some affiliate marketing links to get them cheaper. 
Finally, you have an opportunity to flourish your content with dedicated photo shoots. This takes money and time, but increasingly more people are getting persuaded by it.

 
Photos are what make the content world go round. The most popular type of posts on social media, the vital part of content pieces and the medium of emotions.
Make it work, choose pictures wisely: it's better to spot the difference than the lack of quality. 
---
Kinga Edwards is an owner of Brainy Bees, a small, but sweet like honey, marketing agency based in Poland. She managed marketing activities (with a focus on social media and content marketing) for brands in 10+ countries. Insights are everywhere.