How to Harness the Power Of Images On Your Website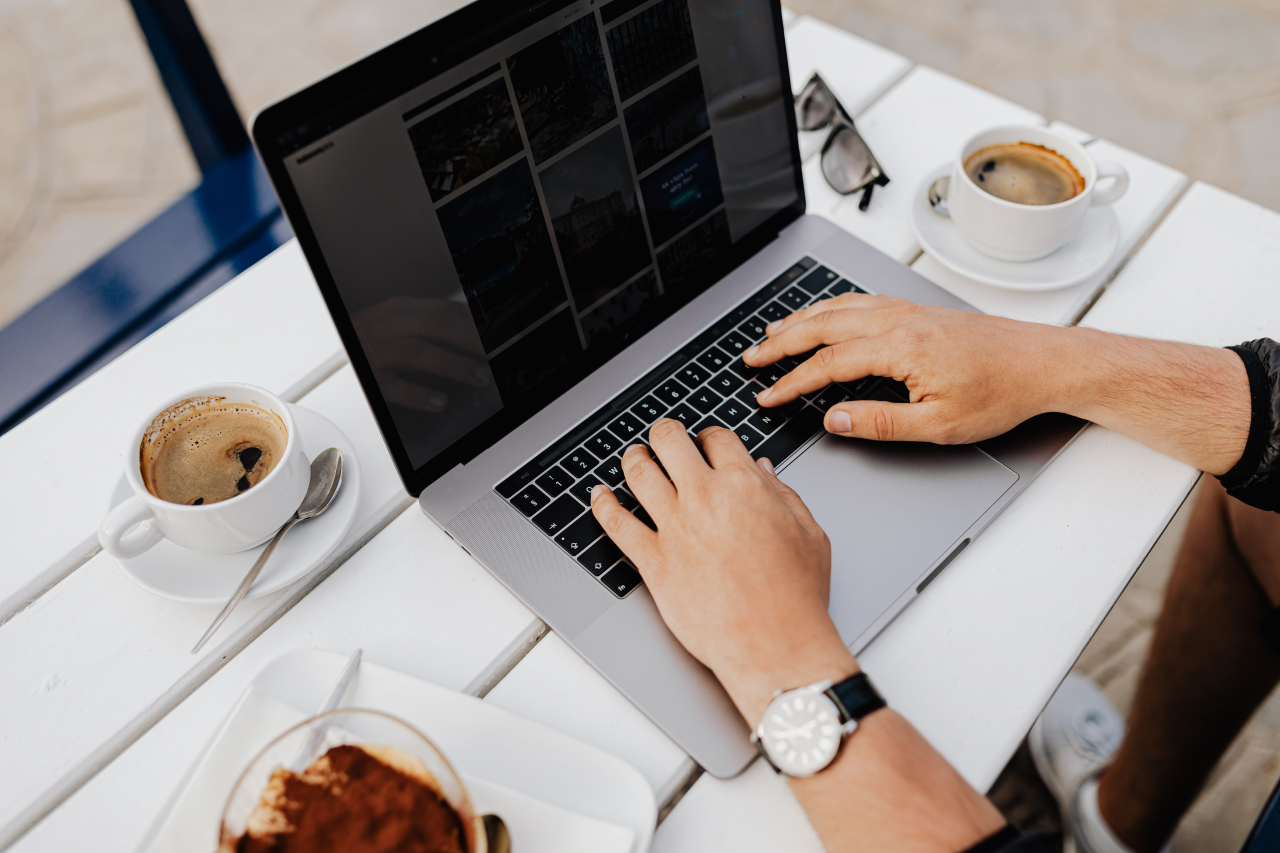 When you have images on your website, it can improve the user experience. Images break up text and make your online presence more visually appealing.
However, it's not as simple as selecting a few photos from your phone and placing them randomly around your website. Your images need to fit your theme and encourage visitors to stay.
Your text may be perfectly crafted and Google-friendly, but you could lose potential customers if your images don't hit the mark.
It's never too late to plan your image strategy. Whether you're building a website for the first time or your current www no longer reflects your brand, consider rethinking your images.
How? That's a good question. To help you get started, we've put together a checklist to help you harness the power of images on your website.
Illustrate Your Ideas
When explaining a topic, use images to illustrate your ideas. Some people learn visually, and it can be helpful to have images that break down complex information.
Think about academic textbooks. Sure, they're heavy with information. But, they usually include graphs, charts, and diagrams. A human anatomy and physiology textbook will include diagrams of the skeletal and muscular systems. A textbook for hairdressers will show readers the structure of hair.
Your blog posts might not be academic, but they could still be teaching your visitors something new. If this is the case, consider using images to enhance the message.
Let's take a look at an example. This article called "What is a Data Pipeline" from Fivetran is over 1,000 words long. Despite being easy to read, it's still in-depth and includes technical jargon to give you a thorough understanding of the topic.
But, visual learners and those looking to scroll through the key points won't stick around to digest the details in one large block. This is why Fivetran has included illustrations like this:
(Image Source)
While images should be a priority, they aren't the only thing that can make your articles appealing to readers on a time crunch.
Don't forget to use dot points and headings to improve readability.
Know Your Niche Audience
What is the purpose of your website? Are you buying or selling something? Offering a service? Or are you sharing information?
When visitors land on your homepage, they'll judge you on their first impressions. The images will jump out at them before they dive in and read the text.
Your website can tell a story, and images play a big part in this. For example, if you're selling on-trend sunglasses, your images may feature your best-selling shades. You'll probably style them with a summertime theme.
Or if you sell children's books, your images should be appealing to moms, dads, and grandparents. You can have photographs of happy parents reading to their children with cute cartoon graphics.
Here's a live example of a music website called Musician Authority. The site is dedicated to all things music, from learning to play an instrument to listening to your favorite tunes.
The creators understand the core demographic and know how to tell a visual story. How do they do it? The website is filled with photographs and blog posts that fit with that musical rockstar theme.
Here's a taste of what you'll find when you scroll through the content:
(Image Source)
These images show music to be a fun hobby that can be enjoyed solo or with friends. The site has chosen graphics that are inclusive of players at all skill levels. These images celebrate the creativity that comes with playing music.
No matter what your niche is, choose pictures that match the interests of your readers.
Be Consistent With Your Theme
The next step is to create a theme for your images. They should be consistent throughout your website to help build brand recognition.
When you use custom-made graphics, you can choose a style and color scheme that fits with your products and services. For example, your theme could be modern, retro, or rustic.
It's time for an example, so let's take a look at SleepAdvisor. The company is all about sleep, so the vibe of its website needs to be calm and inviting — like a cozy bed.
Instead of black, the brand uses ‌navy blue for the web text and buttons. It also includes splashes of gray and vivid orange to offset the blue. Throughout the website, these colors are always the same.
SleepAdvisor uses the same color scheme for its custom images. This strategy creates consistency and makes the website look professional.
(Image Source)
The placement and sizing of your images is also important. Try to keep them in alignment, and any images that are placed together should be the same size.
This is another thing SleepAdvisor does really well, and we recommend checking out the website for inspiration.
If you're unsure whether your images are consistent with your branding, go to your website and scroll down. Think about how it flows and whether any images look out of place.
Do they follow the same theme? Are they similar colors and tones, or do they clash? You can ask for feedback from friends and family or survey your customers to get different opinions. With the latter, you don't have to create a long survey with many advanced questions. Sometimes, less is more. Leverage an online survey maker to build a max five-questions survey to draw the most actionable conclusions.
Create Realistic Product Expectations
If you have something to sell, your images can show your visitors what to expect. Images of the product in use could be the key to converting a browser into a paying customer.
For example, a fashion store can show items modeled on people with different figures. When shoppers can visualize themselves in an outfit, it'll help them make better purchasing decisions. It could even reduce the rate of returns.
Or, maybe you sell an electronic gadget that has unusual dimensions. To make it easier for your customers, you can make a size comparison. Take a photograph of the gadget next to a common object such as a coin or grape.
It's also a good idea to take photos from different angles. Some brands even include video tutorials on the product listings to help educate shoppers about how to use the item.
Let's walk through an example from Ultimate Meal Plans. This company offers customized meal plans to its clients. It features some of the most popular recipes on its homepage with basic information like cooking time and the number of ingredients.
Even though clients are cooking the meals themselves, these examples show how the final plate can look. The food is visually appealing, making the service more tempting for busy people.
(Image Source)
Even though the photos are styled, customers can still expect a similar result, so their expectations will be realistic.
Don't Forget to Use Screenshots
If you're selling or discussing software, having screenshots on your website can be beneficial.
Screenshots can support your step-by-step guides, reviews, and software comparison pieces. If someone is trying to troubleshoot an issue, images can help them understand what step they're at in the process.
And, if the customer is considering purchasing software, they'll want to know what the dashboard will look like. Does it have the options they need? Is it professional? Or is it missing an important feature?
This article about Marketo lead scoring is on a website called Breadcrumbs. It has four tips about how to make the most of lead scoring using Marketo software.
To show what the software can do, it has included screenshots throughout the warp-up.
(Image Source)
It also includes a comparison with its own Breadcrumbs software. To highlight its features, the brand has used screenshots of the software's analytics.
Just remember, if you are taking screenshots from an external website, make it clear where they came from. You can either credit the owner with an "Image Source" or mention the brand somewhere in your article.
Be Mindful of Loading Times
You can have pretty images in all the right places, but if they're slow to load, it can negatively impact the rest of your site.
When visitors stop by, they'll expect your website to load instantly. They don't have time to wait for heavy graphics to appear on the screen.
Images that are oversized or in the wrong format can slow down your loading speed. And, they'll quickly use up your allocated website disk space.
There are a few things you can do to optimize your images and make them load faster:
Resize your images before uploading them to your website.
Avoid using PNG and GIF formats as they can use up resources while loading. JPEG is a good alternative, but next-gen formats such as WebP and AVIF are becoming more common.
Compress your images. Some web platforms like WordPress have plugins that can compress your existing graphics on a mass scale.

Remember, if you're resizing your images, make sure they don't need to stretch when you upload them. If a small image is expanded, it can appear pixelated and blurry.
If you're not sure how your website is performing, some tools can give you the information you need.
For example, you can run a website performance analysis for free using the Google PageSpeed Insights tool. It's a simple process that can be done from within your browser.
Enter your URL, and the tool will analyze your page loading speed. If there are issues with your website, they'll be shown in the report. You can check the results for specific image-related errors.
Here's one message that might appear:
(Image Source)

The report tells you how much time you could save by making each change. Plus, there are tips that can help you do it.
In the example above, the web owner could save 3.15 seconds by converting the images from PNG or JPEG to WebP or AVIF.
Understand That Less Can Be More
Getting the right mix of images can be a challenge. If you have too many images, your website can feel cluttered.
And, if your images are too bright or too busy, it can make the space feel overwhelming.
If you're an artist or photographer, your online presence will be a place to showcase your work, so you'll likely have a gallery filled with your creations.
For everyone else, there's such a thing as too much of a good thing.
The old saying, "less is more" is certainly relevant for website images. The number of images you should have on each page depends on your business. For example, if you're in ecommerce, you'll want up to five images for each product listing.
Blog posts should have relevant images to break up bodies of text without distracting your readers from the content. Your homepage will also need a few images to create interest, but make sure there's enough blank space around them to prevent overcrowding.
Once you've thought about placement, consider whether your images are easy on the eyes. Subtle shades and simple photo styling are some of our favorite combinations.
You don't have to take all the photographs yourself. You don't need to spend big either. You can browse free stock photos at Kaboompics.
Here are a few examples of subtle photographs from the collection:
Make Shareable Images
Another way you can harness the power of images on your website is with shareable images.
When your visual content is shareable, other websites are more likely to republish it and link back to yours. In a digital world with fierce competition, anything that can set you apart will be beneficial.
Images that get shared are usually informational or humorous. Informational images teach the viewer something new. They're called infographics and can include current statistics and fun facts.
Infographics are often long, oversized, and packed with expert knowledge of a specific topic. The aim is for them to be shared on other websites, so make sure you include your logo for brand recognition.
When you search Google Images, you'll find a range of infographics. Look through these to find a style that you like:
Make sure you add titles and descriptions for your infographics. These will help people find and share them.
Another shareable alternative is humorous images. For example, memes can go viral and are usually shared via social media.
You can post original memes on your website that include your URL. To increase the chances of them being reshared, you can post them on your Facebook and Instagram business pages.
Harnessing the Power of Images on Your Website
When designing a website, it's important to think about your images. The right graphics can make your virtual pages stand out from your competitors.
The types of images you use will depend on the purpose of your website. But, if you're sharing ideas, you can break down difficult concepts with illustrative designs.
Understand your audience and choose images that appeal directly to them. And be consistent with your theme.
If you're selling a product, you can use your images to create realistic product expectations and better feedback. Highlight the size of an item or show how it can look once assembled.
For software companies, screenshots can show your audience how the dashboard looks, and what features are included.
Don't forget to be mindful of loading times and keep space around your images. Too many images in busy colors can have a negative impact on your website.
Feeling creative? Make images with sharing in mind. For example, infographics and memes are made to be shared.
With these simple tips, you can harness the power of images on your website.