Yes, you've read that right. Kaboompics new website is live! We couldn't be more excited to announce the launch of our new website. Over the last year, we have been putting our blood, sweat, and tears into taking Kaboompics to the next level.
Every new feature, and design piece have been carefully chosen to create an effortless experience. We have worked incredibly hard, to not only update the design that reflects who we are, but the new functions will blow your mind.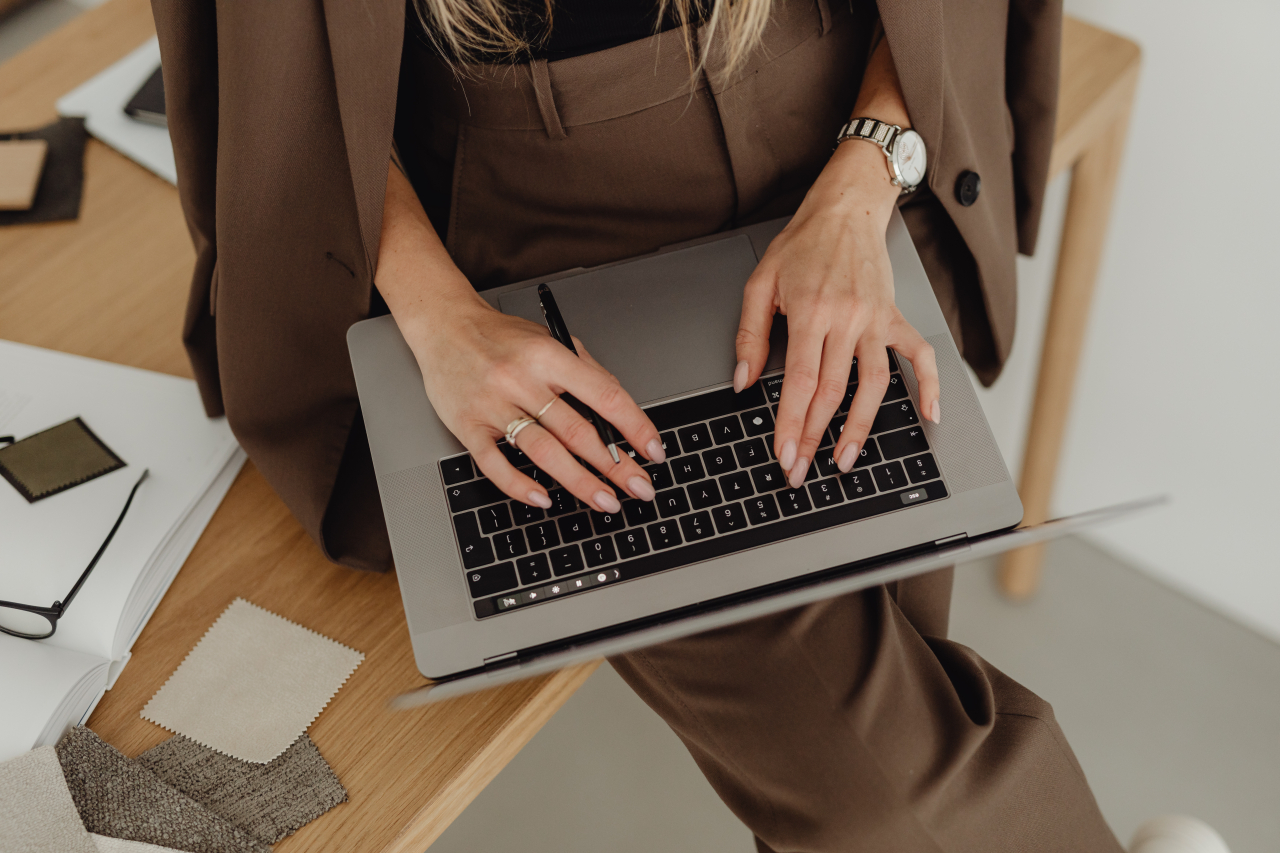 By now you must have seen darker design features across our socials and even our newsletter – but, have you seen our new website?
It's a modern design with a whole lot of black.
You may wonder why, all other stock website have a white design why would we pull away from that?
The answer is straight forward.
We see more and more applications with a dark mode option, it's something that we like a lot…plus, there is a science fact behind it! A dark mode, or a dark website tires your eyes less; we are definitely not the only ones guilty of spending hours upon hours in front of a screen.
How do you feel about the new look? We would love to hear your thoughts. 
The & more part
We've covered the new website now let's get into the other exciting bits and pieces that we are eager to share.
Have you noticed our new logo? *emoji side eyes* Oh, yes, we have changed that too. It's not a dramatic change, but it's a refresh. We do have some fun variations of our new logo, so keep an eye out for that! 

Our blog is getting a refresh too!
It's important for us that every aspect of Kaboompics feels cohesive, so get ready as our new blog is going to be full of inspiring articles and fun collabs. We want to embrace our incredible Kaboompics community, so if you have a fun article idea let us know we are always open to guest posts!
What's next?
Check out our new website and it's new features!
Want to learn more about the new features and how to use them? Click Here to check out our blog explaining everything in the finest detail. 
There's more news coming soon! Sign up to our newsletter and be the first one to know… plus you'll get some freebies, that's always fun.