It doesn't matter whether you're designing a website, making photos, arranging flowers, furnishing your living room or preparing a Christmas table – you always start from colors.
Christmas is the time of year when everyone wants their photo shoots to be special.
And you know what that means: it's time to get creative with our decorating!
Many people choose to have their pictures taken in the holiday spirit, and it's important to have a wide range of options available for this kind of shoot. Here are five color palettes that will help make your Christmas photos stand out from the crowd!
We've got the perfect inspiration for you right here. We've brought together Color Palettes created on the basis of photo shoots, which you can find on Kaboompics. The colors of Christmas are going way off the charts. From the traditional green and red palettes, we can find neon purples or total natural shades like beiges or browns.
So if you're looking for a fun new way to decorate your home this season, try out one of these eye-catching color schemes below.
THE NEUTRALS
We all have a few go-to color palettes for the season. But this year, why not break out of your comfort zone and try something a little different. These five fresh formulas are all about the natural finishes you love—like beige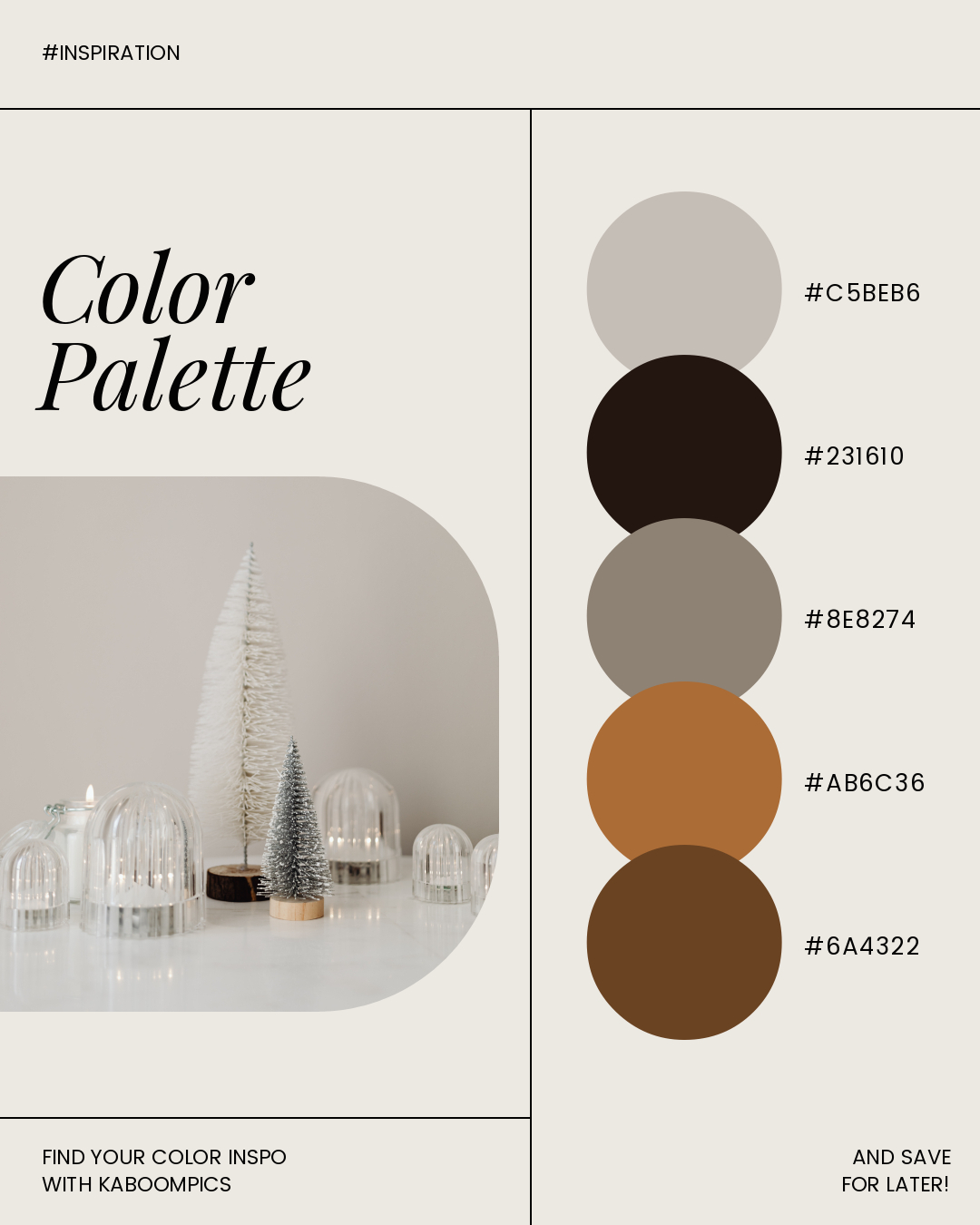 WARM REDS & ORANGES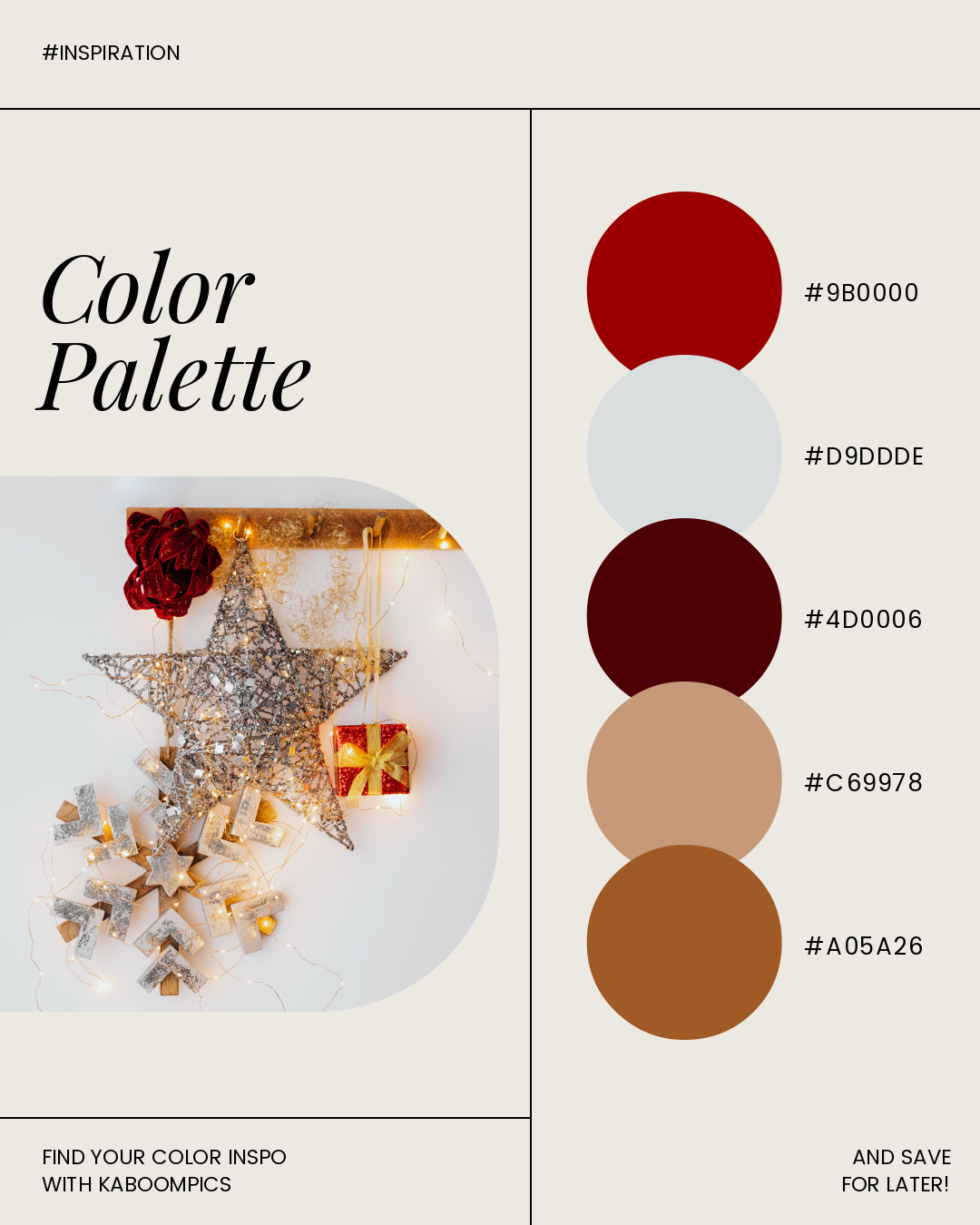 GLITTERING, SHINY & JOLLY
ZapiszZapisz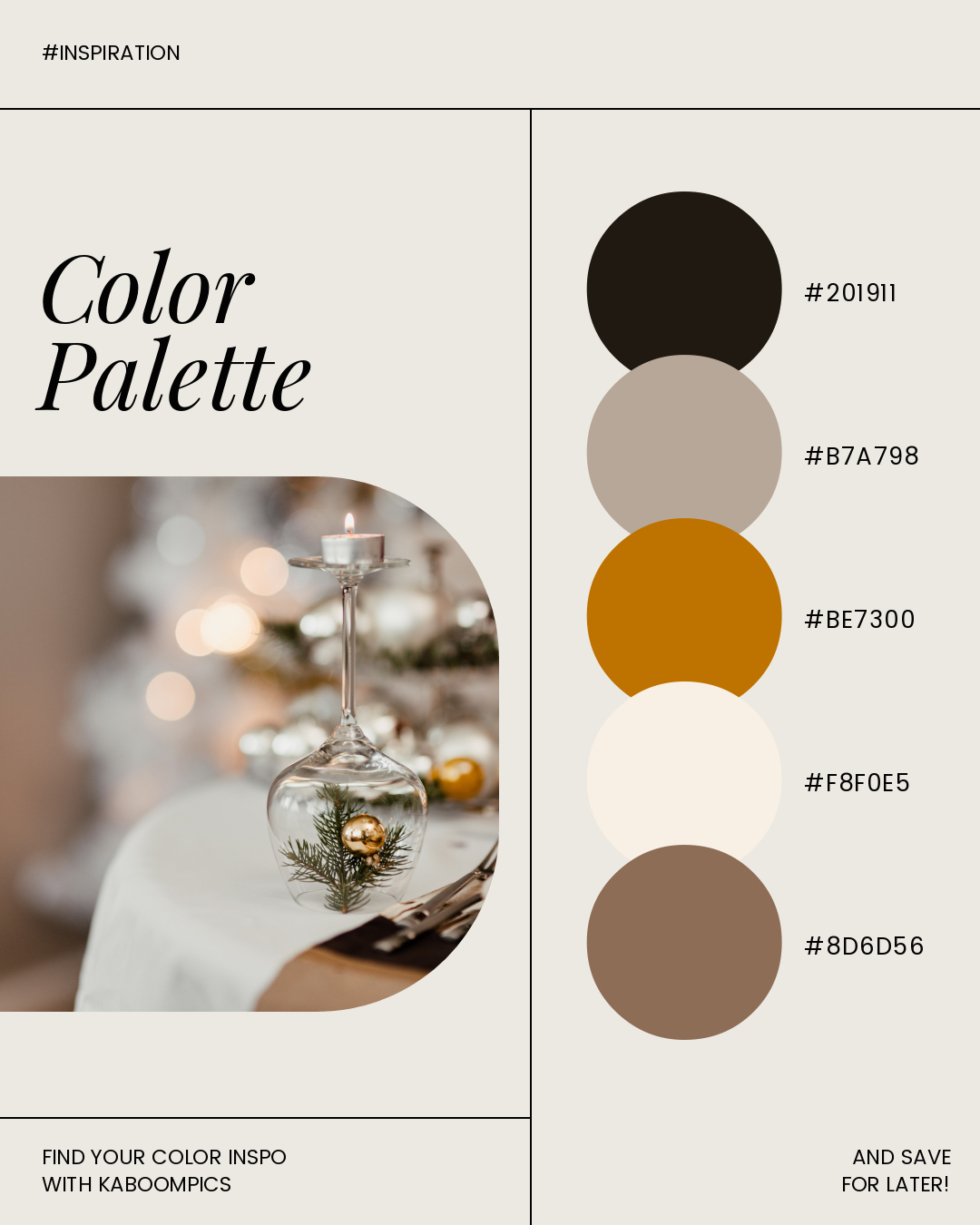 COOL BLUES & PURPLES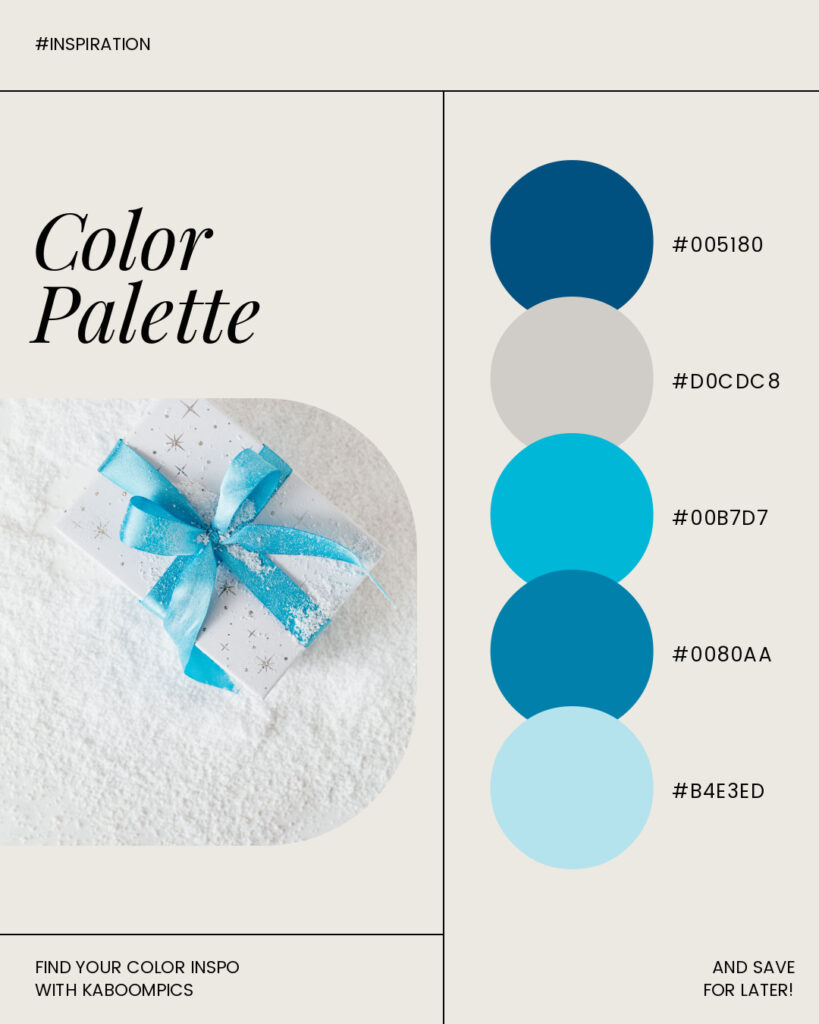 GREEN WITH TOUCHES OF BROWN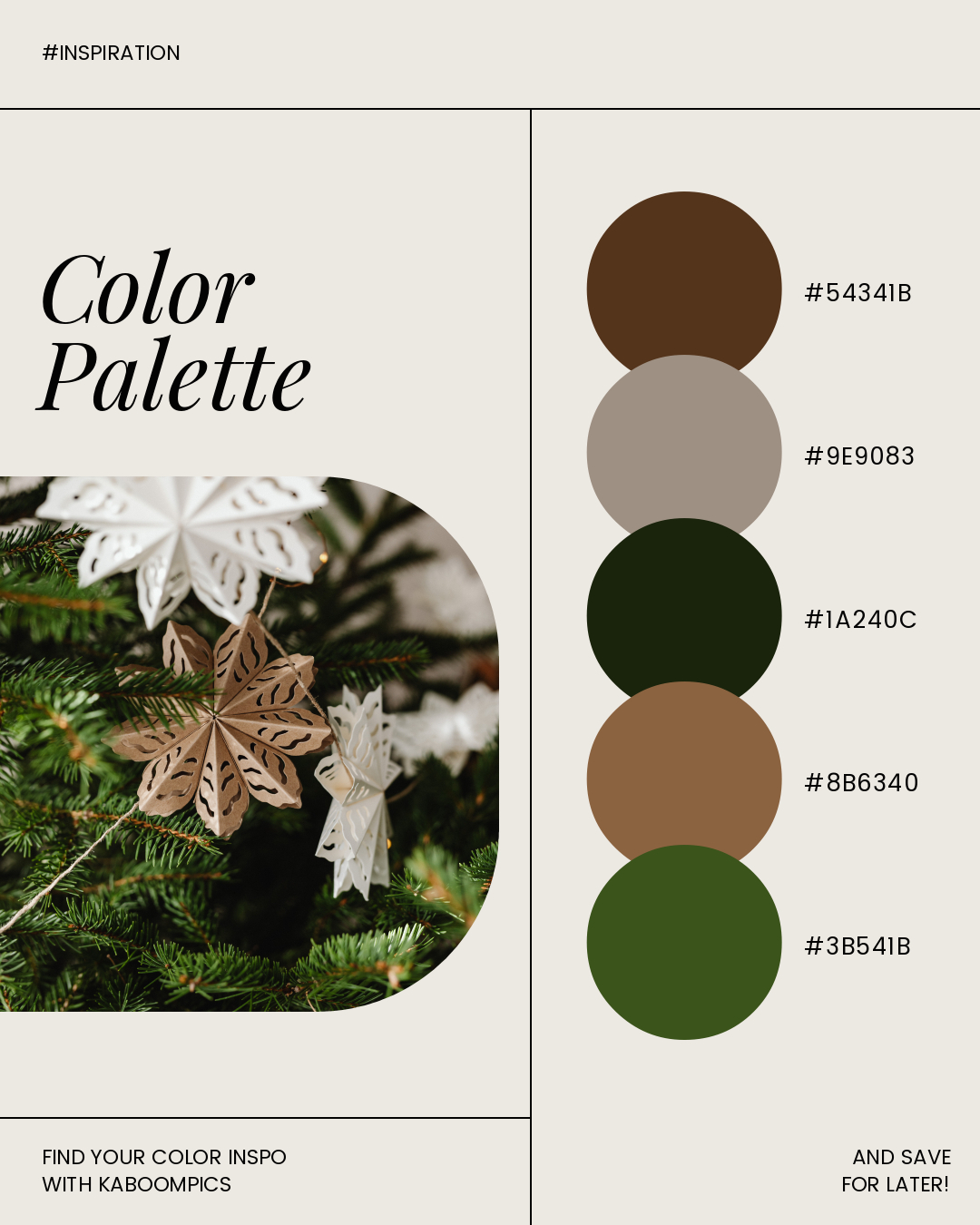 ZapiszZapisz