We have been waiting for this day for a while now – we tried really hard to keep it a secret and now here it is. Kabooompics new features are now live and ready for you to experience them!
If you're new to our website then Hello and Welcome 🖤
At Kaboompics we provide free stock images available for both personal and commercial use. Currently we have over 27,000 photos available for a free download.
We're a team of creatives ourselves, so we understand the difficulty of finding the perfect photo, with that in mind we upload entire photoshoots, giving you the freedom to choose the perfect angle for your next project or social media. Kaboompics new features launch is huge, as we're taking stock photography websites to the next level, but also we're elevating and we're here for it!
Now Let's Get into Kaboompics new features.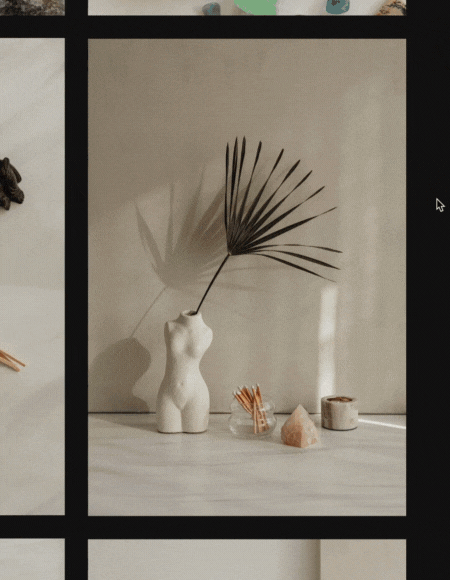 Batch Download
Probably a feature we're the most excited about, then again we're excited about all of the features so you may read that more than once in this post…
Like we said earlier, these features have been developed with YOUR experience in mind. We know it can be frustrating to only be able to download one image at a time.
Batch Download is here to change the game! Now you can choose as many images as you like.
Oh, and don't worry you won't forget the images you picked, as this feature comes with a preview window.
Preview window displays the number of chosen photos as well as small preview of the photos selected. To make this feature even better we have added an option to easily deselect photos, in case you change your mind!
Full Photoshoots and Colour Palette Preview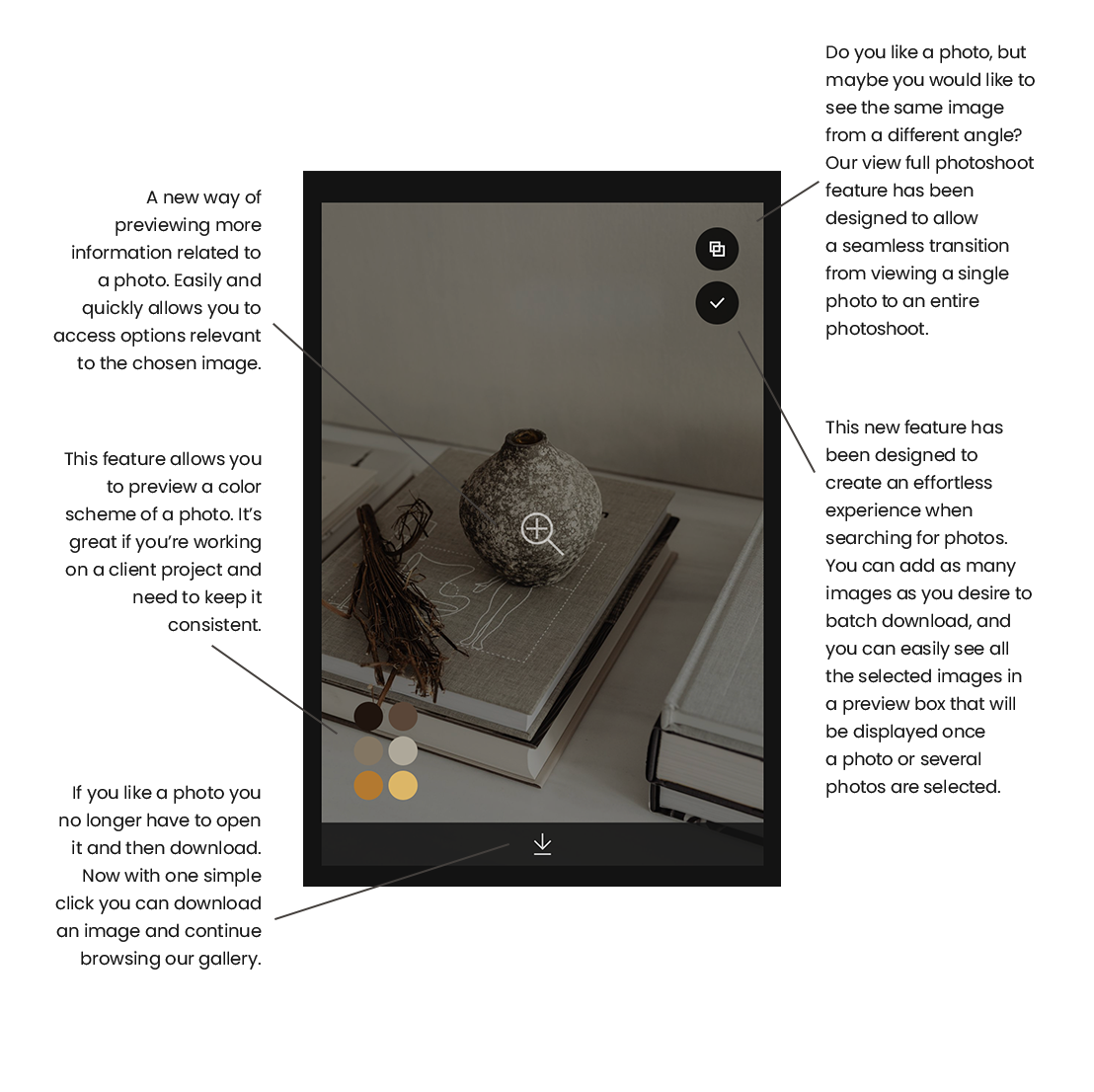 For us its all about the small details. The two overlapping squares are now a quick and easy way for you to access the entire photoshoot related to a photo you love.
Whether you're working on a client project or your Instagram feed we wanted to save you that extra step. By hovering over an image you will now be able to see the overlapping squares symbol that will then leave you spoiled for choice. Check it out for yourself!
The colour palette preview on the bottom left corner has been designed to help those creatives who need a cohesive colour scheme. With this you never have to worry whether the image you're looking at fits your feed.
Our colour palette feature has been updated
Now you can quickly and easily copy the hex code by simply clicking on HEX. With this feature we've also introduced an insta ready graphic matching your colour palette.
There You Have It!
We hope you loved our Kaboompics new features annoucement as much as we did. Our team has worked really hard behind the scenes to make this happen. Our aim is to take Kaboompics to the next level and make it an even better platform.
Have you read our website launch post? Click here if you've missed it. Feel free to drop us a DM or an email – we're open to suggestions and your opinions!