It is a shame to admit that I have never been to Cracow (Kraków) before. It is one of the most beautiful Polish cities. Apart from amazing monuments and architecture, it also fascinates with its atmosphere, which is certainly very artistic. When it comes to photography, I could not have come to a better place (in Poland, that is). Just a phone and a VSCO editing application can do the trick.
That's correct! All the photos in this article were taken with an iPhone 6 and edited in VSCO, which is a free app! Check the related post to find my guide to creating amazing images just with the use of your phone!
It was just a one-day trip with an overnight stay, so I probably managed to see very little, but still, I am delighted and happy with the photos. Truly, every meter of this city has something wonderful to offer. I must have looked like a crazy lady, running around and taking pictures with my camera and phone by turns, or even simultaneously 😀
I'm not a touring expert, so just a few words here
Hotel
We've arrived at the Well Well Hotel at Różana 1 Street. I already knew at this point that it would be wonderful. The hotel is beautiful, lofty, neat and clean. Furnished in a cool industrial climate, homely and cozy. I would be happy to stay there for a longer time and take more photos because there were so many possibilities to do so. Only next time I would ask for a room with a view of the street, as it had a small balcony overlooking an antique tenement covered in climbing plants.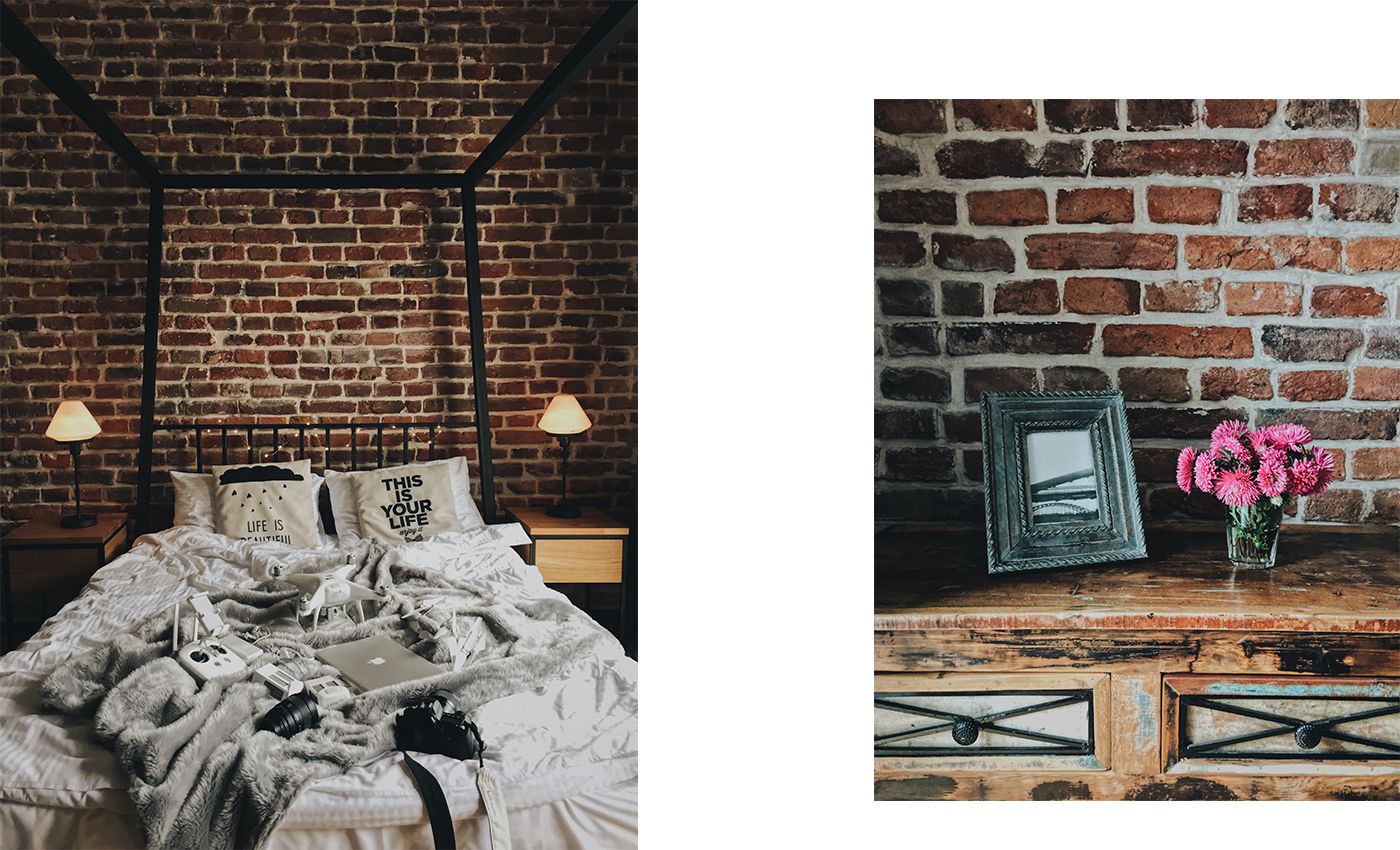 Food in Cracow
We were in two restaurants. The first was the Italian restaurant Trattoria Mamma Mia in Karmelicka Street. Best if you book the table, we didn't, so we had to wait a few minutes.  Our first dish was a risotto with shrimps in a spicy tomato-cream sauce with parsley. The second was a black spaghetti with mussels, squid, and shrimps. Both dishes were full of pretty big prawns, but they weren't breathtaking in taste. Good, but not particularly gourmet. I must say we regret a little that we hadn't ordered a pizza because it looked very appetizing.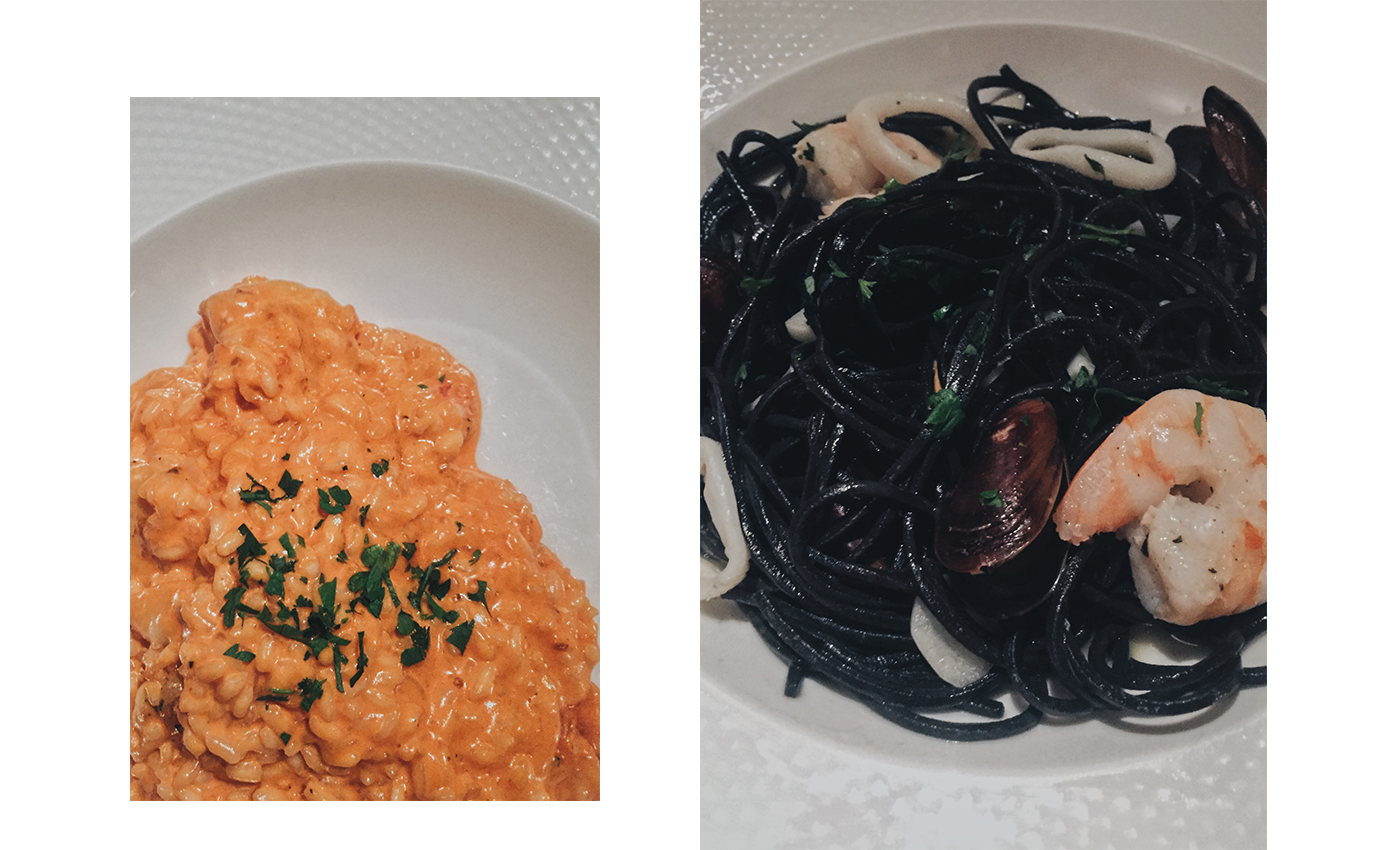 The second restaurant we chose was also Italian. It was Amarone at Floriańska 14 Street. We were attracted by a lunch consisting of 5 dishes for just 50 PLN (that's about $14.5). Honestly, I am not able to say whether I liked it or not. Dishes are minimalist and very modernist, e. g. compressed cucumber, beef broth with mules, almost raw duck, cod raviolo and the rest which I am not even able to specify. However! The dessert was fantastic. Panna cotta with raspberries, blackberries, and mint. Yum!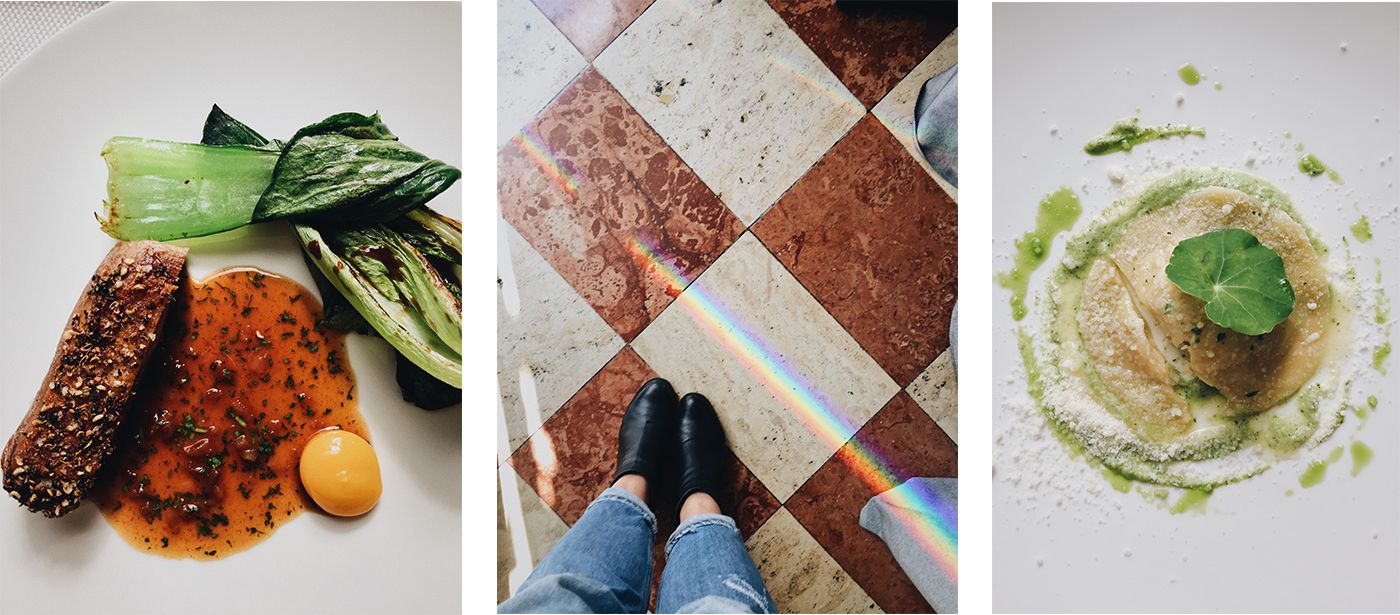 Monuments, architecture and mysterious places
I avoid tourist places like the plague. Places, where everything is covered in screaming advertisements, and there is a stall with kitschy souvenirs that cost ten times their value every few steps. And when we add to the equation the restaurants' and clubs' barkers, we can quote Sheldon from The Big Bang Theory – "THE HORROR!". Cracow in September is fortunately not so terrible. Ok, there were tourists, a lot of foreigners, some kitsch, but beautiful views still dominated.
The "must see" of this town is, of course, the Main Market Square, including the Kraków Cloth Hall, St. Mary's Basilica, as well as the Royal Castle and the Wawel Cathedral and Floriańska Street. For me, the best thing to do is to visit the old town's narrow streets where there is always something interesting.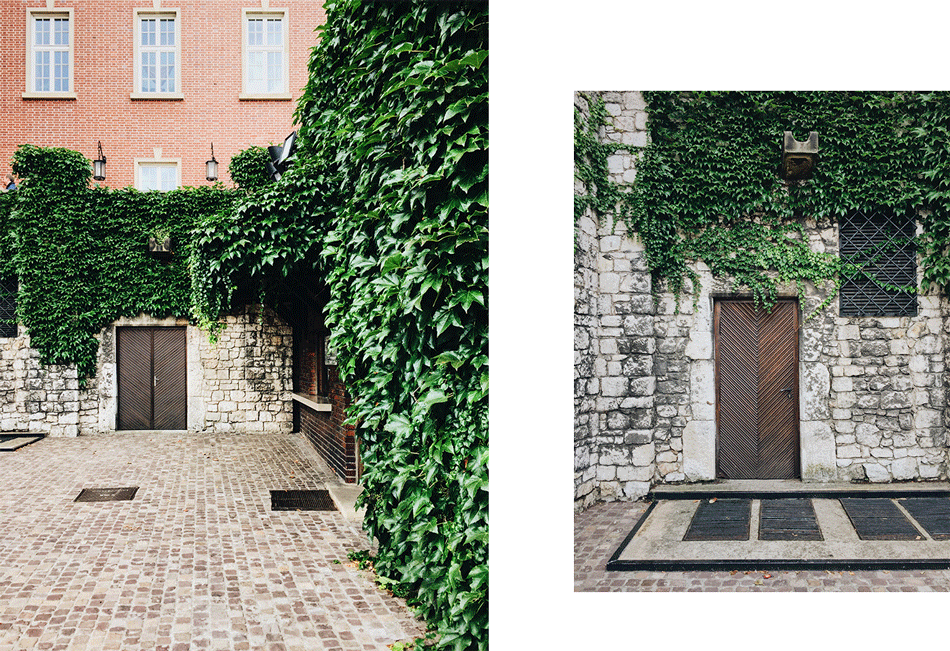 When visiting the city, it is worth to look all around – if there's a chance to enter the tenement house, take it! They may hide amazing staircases.
Fun fact: Polish tenement houses are far different from those from USA or UK, they are called Kamienice, and they are usually quite extraordinary and beautiful.

When you come across an inconspicuous shop, you better check what's inside. I entered a small antique shop, full of bric-a-brac… holy moly, so much stuff! I could live there, and I would probably find something new every day. I felt like I was in Disney World. I couldn't leave because everywhere I looked, I managed to discover something new and extraordinary. Cameras, old binoculars, cutlery, porcelain, medicine bottles, tin boxes, dental (and probably surgical) instruments, brass handles, leather bags, vases, paintings, old typewriters, mills and a multitude of unidentified objects. And the most pleasurable thing about it was that the shop looked like an apartment. You could bury yourself in cabinets and drawers.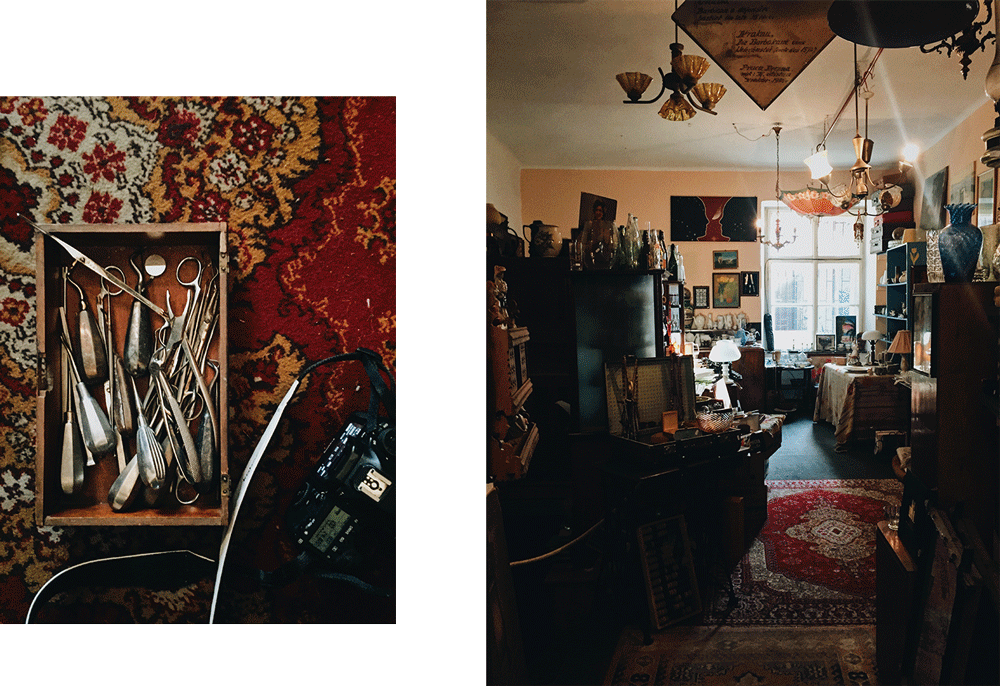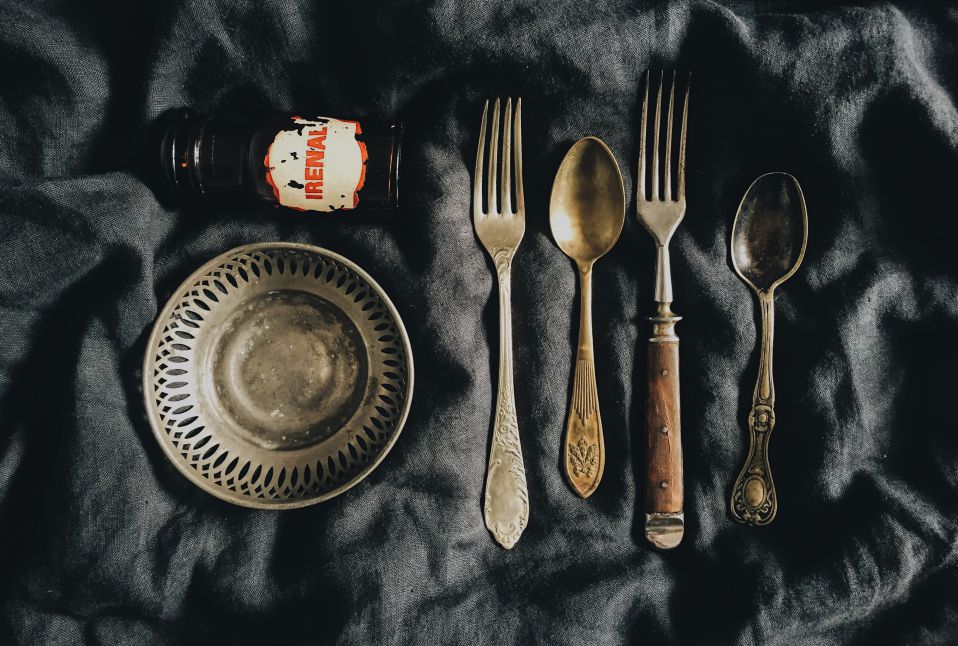 One of many "secret places" that can be found in Cracow is called Zakrzówek. It was created in the process of flooding limestone. Unfortunately, in Poland, we don't have such beautiful water reservoirs with turquoise water as in Greece or Portugal, so Zakrzówek is a pearl. Blue, almost transparent water panel surrounded by limestone rocks. There is also a diving center with underwater attractions, which rest at a depth of 7-31 meters and include the Polish Fiat 125p, a bus, van, boats and a former dressing room for swimmers. Under the water there is also a granite plaque commemorating Karol Wojtyła, who worked in the quarry during World War II. You can walk all around the lagoon using narrow paths, there are plenty of nice places to sit down. You are not allowed to swim there, but we saw some people who did not mind. I imagine that seeing it from the drone must be awesome. Unfortunately, we didn't have a chance to check it, because it was raining, and we were incredibly tired from running around Krakow.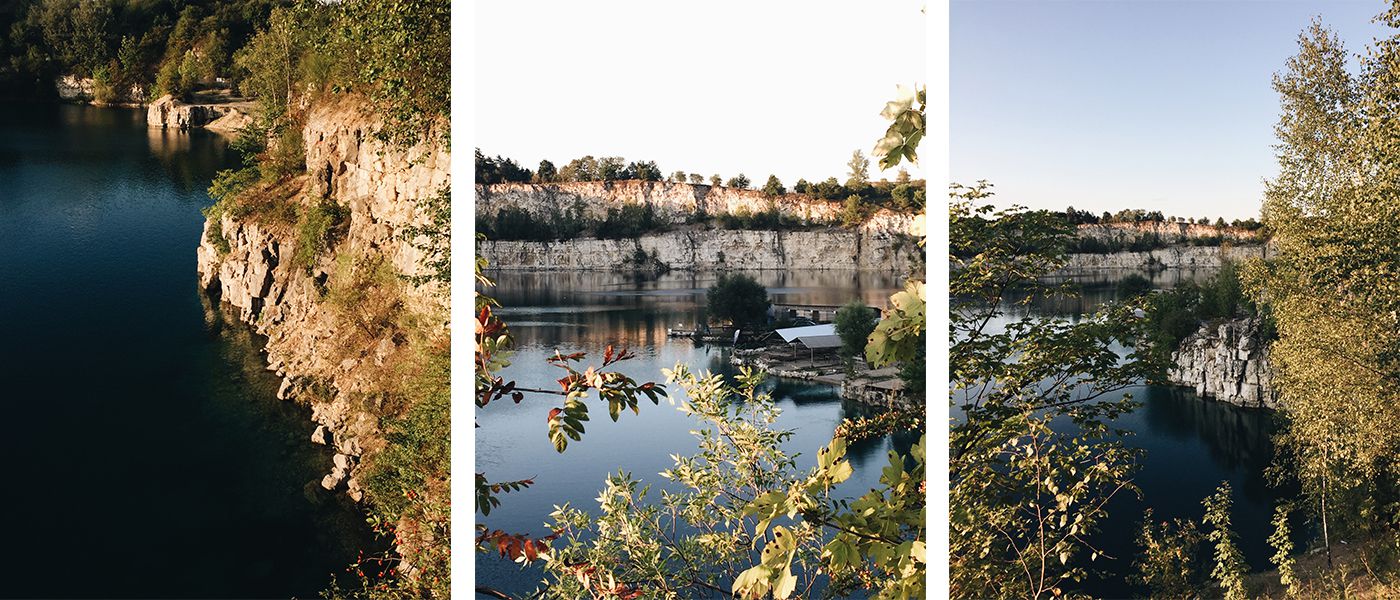 You don't have to drag heavy equipment everywhere you go just to bring home souvenirs in the form of amazing photographs!
All the photos in this article were taken with an iPhone 6 and edited in VSCO. Check out my Short Guide to iPhone Photography and learn what the most important aspects of taking great photos with your phone are, and how to retouch them fast but spectacularly.
[irp posts="1568″ name="A Short Guide To iPhone Photography and VSCO Editing"]
[addthis tool=addthis_recommended_horizontal]